Kate Middleton Baby Name Predictions: 'Alice' Leads Gambling Odds Ahead Of Royal Due Date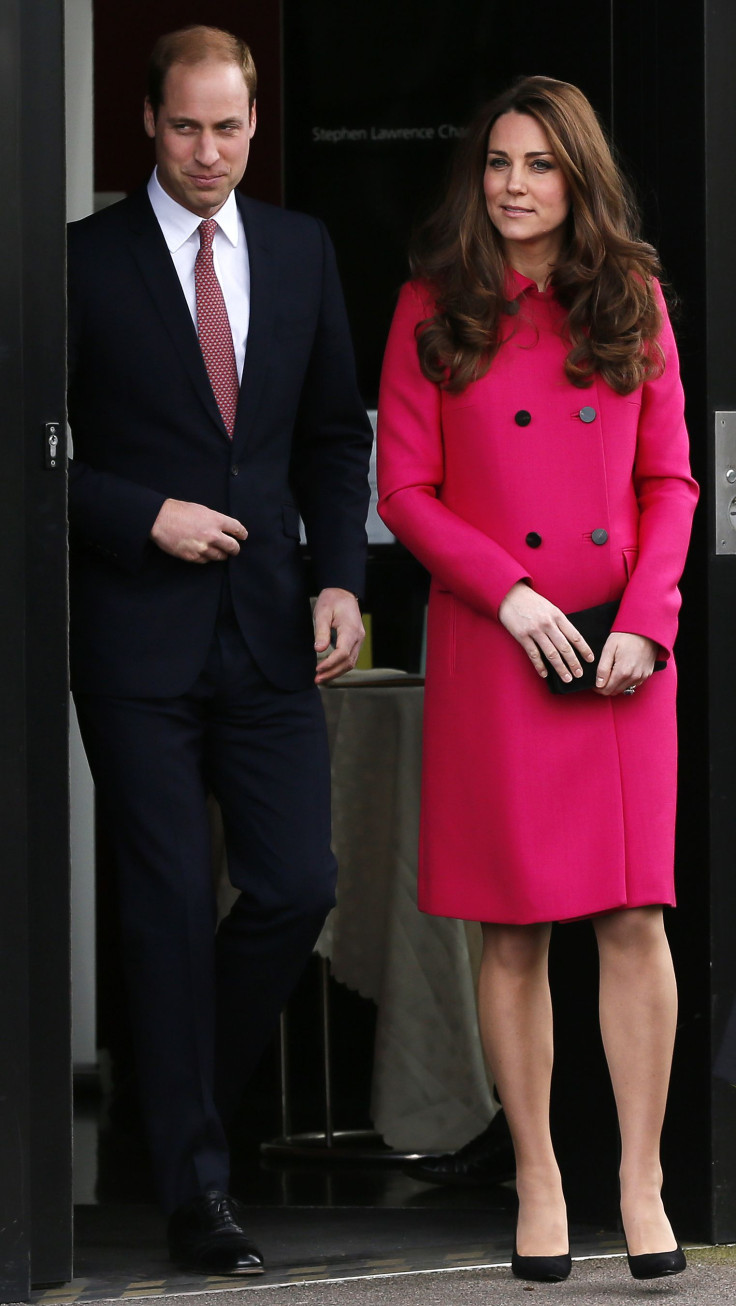 People are taking bets on the second royal baby's name, and it looks like we may have a winner. After Kate Middleton has being spotted out in pink multiple times throughout her pregnancy, speculation has soared that she and Prince William are expecting a little princess this time around. Although Middleton reportedly did not find out the sex of her second child, rumors continue to circulate.
"As it stands, over 70 percent of William Hill customers believe the Duke and Duchess of Cambridge will have a baby girl, with Alice the current favorite name ahead to Elizabeth, which is 9/2," Rupert Adams, a spokesman for British bookies, told People magazine.
Multiple reports claim the duchess frequently jokes about wanting a little sister for Prince George, further fueling the stories. According to recent bets placed with the British bookmakers, fans are fairly certain the 33-year-old will choose the name. People reports that a group of 10 "insiders" who claim to know for certain placed high-stakes bets on Middleton choosing Alice. The magazine reports that one person in the group even bet $500, meaning they'd receive a hefty $6,700 payout if their gamble pays off.
Despite the certainty of royal fanatics, William Hill has slashed the odds. Other bookies have followed suit, saying they'd had no choice as it was starting to get out of hand.
"The support for Alice is relentless, and we've been left with no option but to take the scissors to the odds," said Jessica Bridge of Ladbrokes, which recently slashed the odds of Alice winning from 16/1 to a mere 3/1.
Although Alice is the obvious front-runner, there are plenty of other names being considered. According to both William Hill and Ladbrokes, Charlotte, Victoria, Elizabeth, Arthur and James are all said to be strong contenders.
The duke and duchess are keeping tight-lipped about their impending bundle of joy. Middleton recently made her last public appearance before the child's birth, while William is busy immersing himself in a 12-week air ambulance helicopter pilot training program. According to Vanity Fair, his new gig makes him the first "immediate heir in the modern world" to pursue a career that is neither military nor royal. William will be working for Bond Air Services out of their Gloucestershire, England, headquarters.
© Copyright IBTimes 2023. All rights reserved.