Katy Perry Jokes About Stealing Meghan Markle's Princess Spot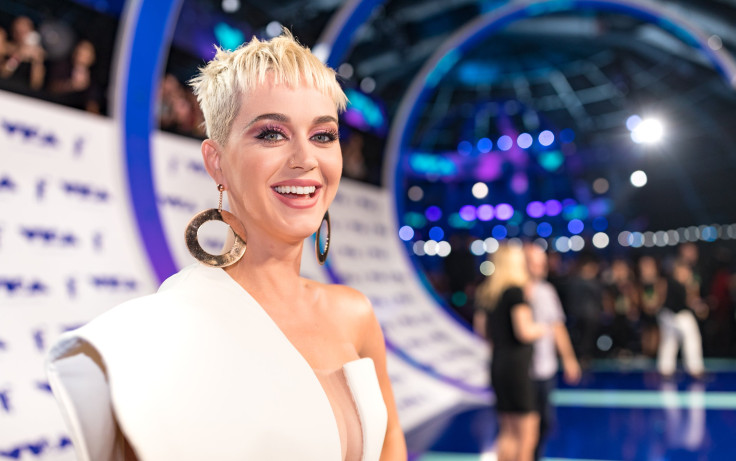 Katy Perry wants to be a princess too.
On Monday, the "Swish Swish" singer spent her day at Disneyland in Anaheim, California to celebrate the birthday of a friend's 5-year-old son. Perry was in a princess' spirit, so she posed alongside Snow White in her Minnie-Mouse-themed jumpsuit.
That's not all, the "Bon Appétit" joked about stealing Markle's spot in the British royal family. "Coming for that spot with my princess poses @meghanmarkle," the singer wrote in the caption, Entertainment Tonight reported.
Perry also posed with Cinderella and Mickey Mouse. The "Roar" songstress had a great time with the latter. She greeted Mickey with "Hey baby" while taking a video of them cozying up in what she captioned as their "date night." "Who does your lashed?" she asked the iconic mouse. "Do you get threading on your eyebrows? How do you feel about hanging hair on your face?"
In related news, while Perry joked about stealing Markle's princess spot, the latter is already prepping to join the most popular British family. Multiple sources have already confirmed that the "Horrible Bosses" star is not joining the potential Season 8 of her hit legal drama on USA Network.
On Sunday, Markle was spotted in a hooded parka, skinny jeans and snow boots as she made her way out of the trailer on the set of "Suits." It was reported, that the "Dater's Handbook" star is already in her final days in the series.
Over the weekend, Markle was spotted wearing a wedding gown by Anne Barge as she and Patrick J. Adams filmed their wedding for the series. Both stars are reportedly not coming back in the next season.
"That] will make it an easy break for Meghan to leave," an insider told Us Weekly about Adams's departure in the series too. "[Adams] was always leaving the show. He made his mind up a while ago. Patrick wants to pursue other things and he's realized his time at 'Suits' has come to an end."
Meanwhile, some of the crew are also convinced that Markle is leaving the show since her high-profile romance with Prince Harry was confirmed. In fact, they are seeing her exit from the series months ago.
"No one gets the impression she's staying on the show much longer," an insider told Us Weekly. "They believe she's going to marry Harry."
Prince Harry and Markle are expected to announce their engagement by the end of the month. Many predicted that the couple will have a low-key wedding next year.
© Copyright IBTimes 2023. All rights reserved.