Prince Harry Jokes About Hiding Girlfriend Meghan Markle During Event For Soldiers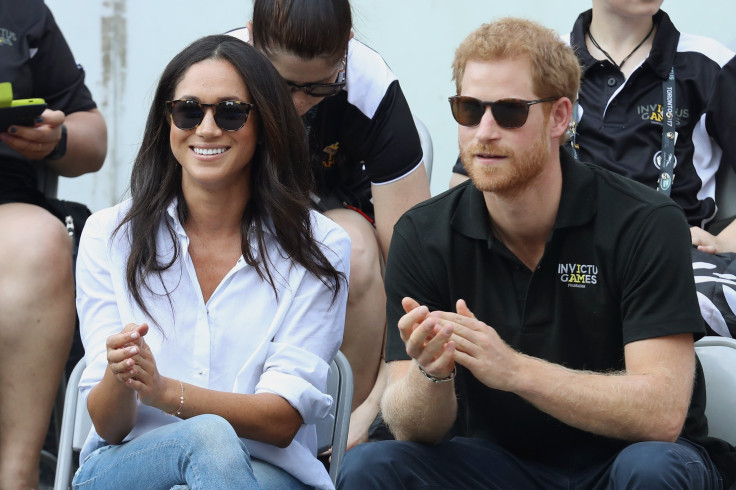 Prince Harry is a very protective of his girlfriend, Meghan Markle.
On Thursday, Prince Harry attended a ceremony to honor Britain's fallen soldiers at Westminster Abbey's Field of Remembrance. During the event, a bold fan asked Prince William's brother why he didn't bring the "Suits" actress along with him.
"I took the mickey and asked where his missus was and he said she wasn't here," Matt Weston, 28, who lost both his legs while serving in Afghanistan in 2009, shared, according to People.
"I asked if she would come next time because she's awesome, and he said he couldn't hide her anywhere — but I said you wouldn't have to hide her," Weston added. "I would love to meet her — I think she's very cool. He's a very lucky man and she's brilliant."
Weston was full of praise for Markle's boyfriend, whom he has already met in the past. "It was great seeing him again, I met him before at the Afghanistan and Iraq memorial unveiling," Weston said.
Prince Harry also talked to a 7-year-old boy named Harrison Degiorgio-Lewis, who was proudly wearing the medals and beret of his late uncle who died in Afghanistan in 2008. According to the child's grandmother, they have been attending the ceremony for years, and Prince Harry always recognizes the little boy.
"He has been coming here for four years now to represent his uncle," Helen Lewis said of her grandson, Harrison. "Harry recognised him — they have a bond, as they share a birthday. Harry asked him about his uncle Aaron, and he said how proud he was."
In related news, Prince Harry's fans may not have to wait long to see Markle by his side in his next royal engagements as the "Horrible Bosses" star is reportedly moving to London for good. Multiple sources also claimed that the actress has already decided to drop her legal drama "Suits" on USA Network so she can be with her beau.
"I am told by my sources that Meghan is likely to be moving to London as soon as November," royal expert Katie Nicholl told Entertainment Tonight. "She's not signing up for another series of 'Suits.' She's planning to leave Canada and make London her new, permanent home."
Prince Harry and Markle are expected to announce their engagement by the end of the month. The couple reportedly opted to announce it at a later date because they don't want to steal the limelight from Queen Elizabeth II and Prince Philip, who will be celebrating their platinum wedding anniversary on Nov. 20.
© Copyright IBTimes 2023. All rights reserved.