Kendrick Lamar Deepfakes Kanye West, Will Smith In 'The Heart Part 5' Music Video [Watch]
Rapper Kendrick Lamar released a new music video, titled "The Heart Part 5" from his upcoming album, "Mr. Morale & The Big Steppers," which is slated to release this Friday.
In the five-minute, 42 seconds video dropped Sunday on YouTube, the 34-year-old rapper can be seen performing alone in front of a red background.
Throughout the video, the rapper flaunts some deepfake visuals of popular faces including Kanye "Ye" West, Jussie Smollett, Will Smith, late Nipsey Hussle and late Kobe Bryant.
The video was co-directed by Lamar and Dave Free. In the description of the clip, the rapper revealed that they used DEEP VOODOO gaming technology to add deepfake in this music video. The video received over 4.4 million views within 8 hours of its release.
Fans immediately took to the comments section to praise the deepfake effect and the rapper's effort.
"This isn't just music, this is pure art. Just wow," a fan commented while another added, "The video is simple but effective. The deep fakes are insane and he does a great job at emulating the hand movements of the faces too. This is a moment where everyone remembers where they were when this dropped."
"Kendrick doesn't release music to expand his catalogue, Kendrick releases music whenever he feels it's right to and that's why he embodies quality over quantity," another fan noted. "Definitely has potential to be one of the greatest artists of all time."
Lamar released his last album "DAMN" in April 2017. It consists of 14 music tracks and won the Best Rap Album award at the 60th Annual Grammy Awards in 2018.
Considering his upcoming fifth studio album, "Mr. Morale & the Big Steppers" is slated to release this Friday. As the new music video was released, the rapper shared a picture with his 10 million followers on Instagram which reads, "I am. All of Us. - Oklama."
"The Heart Part 5," he wrote in the caption.
On the personal front, Lamar has been with his fiancée, Whitney Alford since high school. He disclosed his relationship in 2015.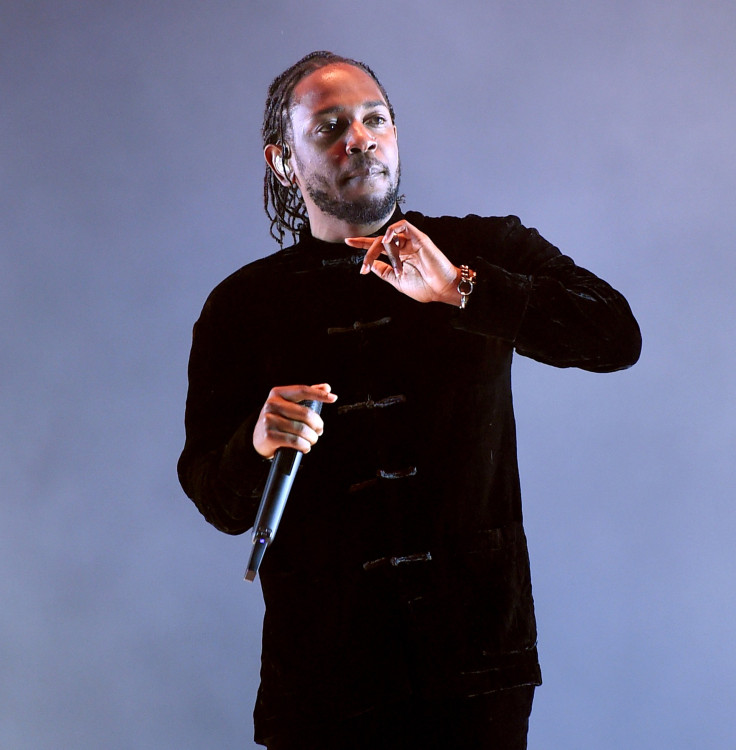 © Copyright IBTimes 2023. All rights reserved.