Kerry Makes Unannounced Visit To Afghanistan To Support Unity Government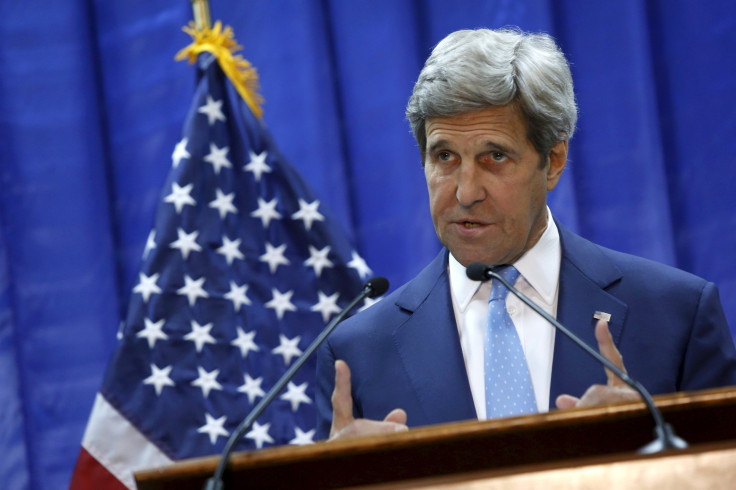 U.S. Secretary of State John Kerry made an unannounced visit to Afghanistan on Saturday and planned to stress U.S. support for the national unity government led by Afghan President Ashraf Ghani, the State Department said.
Kerry will meet Ghani and Afghan Chief Executive Abdullah Abdullah during his short visit.
He will emphasize the importance of donor support for Afghanistan at the July NATO Summit in Warsaw and an October aid donors conference in Brussels, State Department spokesman John Kirby said in a statement.
© Copyright Thomson Reuters 2023. All rights reserved.