Khorasan Ready To Attack US? FBI Director Warns Of Imminent Terrorist Attack From Syrian Al Qaeda Affiliate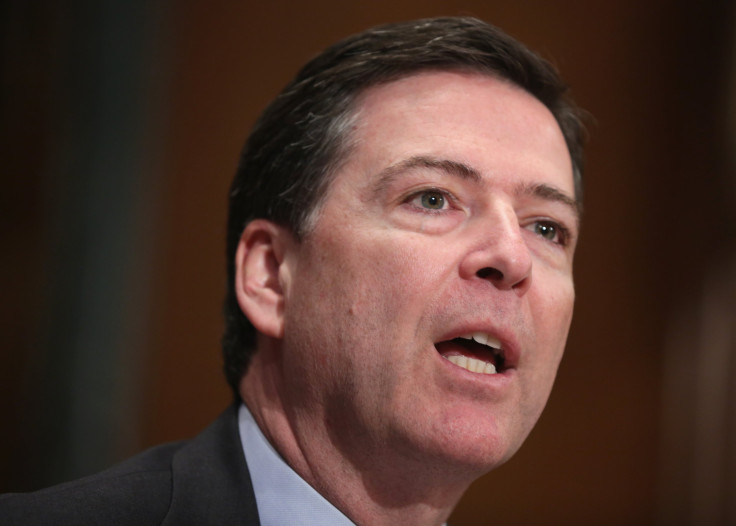 FBI Director James Comey said a terrorist group known as Khorasan is prepared to launch an imminent terrorist attack on U.S. soil. The al Qaeda affiliate in Syria has been targeted during ongoing airstrikes from a U.S-led coalition in Syria and Iraq. But Comey said Khorasan may still be working on a terror plot against the U.S. or its allies.
"Khorasan was working and may still be working on an effort to attack the United States or our allies, and looking to do it very, very soon," he said on CBS's "60 Minutes." "I can't sit here and tell you whether it's their plan is tomorrow or three weeks or three months from now. Given our visibility, we know they're serious people, bent on destruction. And so we have to act as if it's coming tomorrow."
The Obama administration launched airstrikes against Khorasan and other militant groups in Syria and Iraq, including the Islamic State, in recent months. The Islamic State, also known as ISIS, has killed thousands of Iraqi soldiers and beheaded four Westerners in graphic videos used to threaten the U.S. and its allies.
"They are both vicious, sort of the inheritors of a lot of the mantle of al Qaeda and present different threats in a lot of ways," Comey said.
Comey said the U.S. isn't as vulnerable as it was before the Sept. 11, 2001 terrorist attacks because of increased intelligence sharing and border protections. But he warned that the terrorist groups in Syria and Iraq are highly competent.
"We are better organized as an intelligence community," he said. "We're better organized and equipped at the border. We have relationships with our foreign partners. All of which make us better able to see dots and connect dots. The transformation since before 9/11 is striking."
Khorasan is comprised of al Qaeda members who have allegedly stockpiled bombs and recruited Westerners to carry out attacks against Europe and the U.S. The bombs would be undetectable by airport security, according to U.S. terrorism watchdog SITE Intelligence Group.
Khorasan's strength suggests al Qaeda "is resilient and growing, and not the near-spent force suggested by some experts. It is, in fact, not too much to say that not only is [al Qaeda] not dead, it is resurgent," Mary Habeck wrote Saturday for the SITE Intelligence Group.
Khorasan was an ancient province of eastern Persia, which the group intends to recreate. The territory encompasses present-day Afghanistan, eastern Iran, Turkmenistan and Uzbekistan.
© Copyright IBTimes 2023. All rights reserved.