Kim Jong-un Limps Across Stage In Rare Video Depicting North Korean Leader's Weakness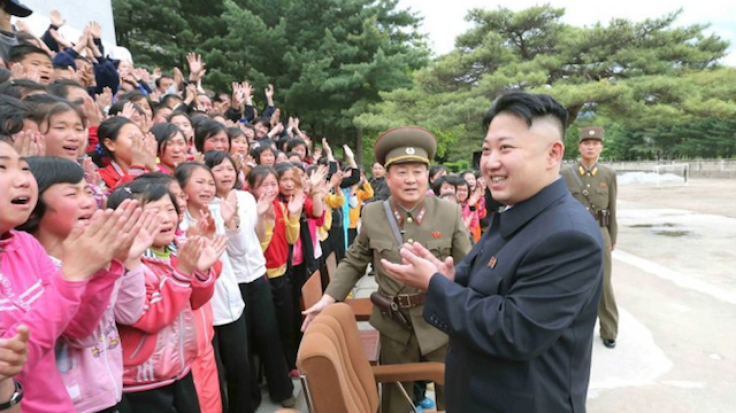 Questions about the health of Kim Jong-un have begun again after a short video surfaced Tuesday showing the supreme leader of North Korea walking with a limp and what appeared to be a scar on his face.
Kim, 31, was greeted with rapturous applause as he took the stage to begin a ceremony in Pyongyang commemorating the 20th anniversary of the death of his grandfather, Kim Il-sung, the founder of modern North Korea.
The limp was noticable only for the few seconds during which he walked to center stage, but it's extremely rare for any North Korean leader to be shown with any kind of weakness, as state media has traditionally portrayed the Kim family with godlike reverence. Reuters reported that Kim Il-sung, who ruled until his death in 1994, had a large and inoperable growth on the back of his neck in the final years of his life and forbade the media from filming him from certain angles.
Exactly how Kim developed the limp is not clear, but South Korean media frequently speculates on the health of the supreme leader and recently posited the notion that Kim Jong-un had had plastic surgery to make his face appear more similar to his grandfather's, which could explain the scar on his forehead.
King Jong-Il, Kim Jong-un's father, was shown walking with a limp in 2008 when he reappeared in the public eye following what was believed to be a stroke. He died in 2011, leading to Kim Jong-un's ascension.
© Copyright IBTimes 2023. All rights reserved.