Kim Kardashian, Jon Hamm Feud: Who Won The War Of Words?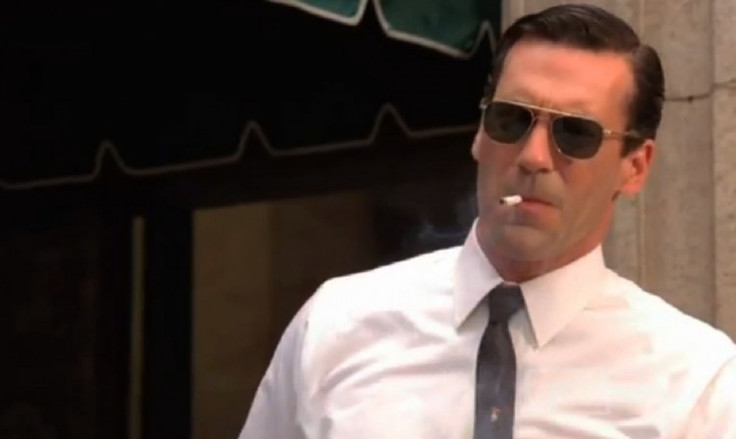 Kim Kardashian, the reality TV darling that's far from new to facing public scrutiny, is rolling with the latest series of insults aimed directly at her. Jon Hamm, Golden Globe-winning actor of the TV series Mad Men, denounced Kardashian and her hit TV show in a recent interview with Elle UK, where he belittled the young actress and her show.
Whether it's Paris Hilton or Kim Kardashian or whoever, stupidity is certainly celebrated, said Hamm. Being a f--king idiot is a valuable commodity in this culture because you're rewarded significantly. He added, Incuriousness has become cool... It's celebrated. It doesn't make sense to me.
Kardashian took the high road after hearing the remarks. The young actress tweeted, I just heard about the comment Jon Hamm made about me in an interview. I respect Jon and I am a firm believer that everyone is entitled to their own opinion and that not everyone takes the same path in life. We're all working hard and we all have to respect one another. Calling someone who runs their own businesses, is a part of a successful TV show, produces, writes, designs, and creates, 'stupid,' is in my opinion careless.
Rob Kardashian spoke publicly about the feud as well. In a video interview, Kim's brother said, I don't even care what anyone says about my family. At the end of the day, we do what we do, and people are going to hate no matter what. That's just the world we live in. So, no matter who you are, people just ... that's how they are.
It's a sad world, but that's just kind of how people entertain themselves, said Rob Kardashian. I honestly don't care what people say. Trust me, I've heard it all. My sisters have heard it all. My little sisters, who are 14 and 15, have heard it all. Sadly that's the world we live in.
Hamm isn't the first celebrity to insult Kardashian. Actor Jonah Hill reportedly said that the fact that the Kardashian's have a show that's more popular than Mad Men is disgusting. Similarly, actor Daniel Craig lashed out against the Kardashians in an interview with the UK edition of GQ, where he said, Look at the Kardashians, they're worth millions... I don't think they were that badly off to begin with, but now look at them. You see that and you think, 'What, you mean all I have to do is behave like a f-ing idiot on television and then you'll pay me millions?' I'm not judging it. He added, Well, I am, obviously.
So what do you think?
Is it fair for actors that try to take themselves seriously to make such remarks toward the Kardashians?
Is the entertainment that the Kardashians provide the same as these actors?
Sound off in the comments.
© Copyright IBTimes 2023. All rights reserved.
FOLLOW MORE IBT NEWS ON THE BELOW CHANNELS