Kim Kardashian Won't Get Baby Weight Loss Endorsements From Jenny Craig, Medifast, Wants To Work With Weight Watchers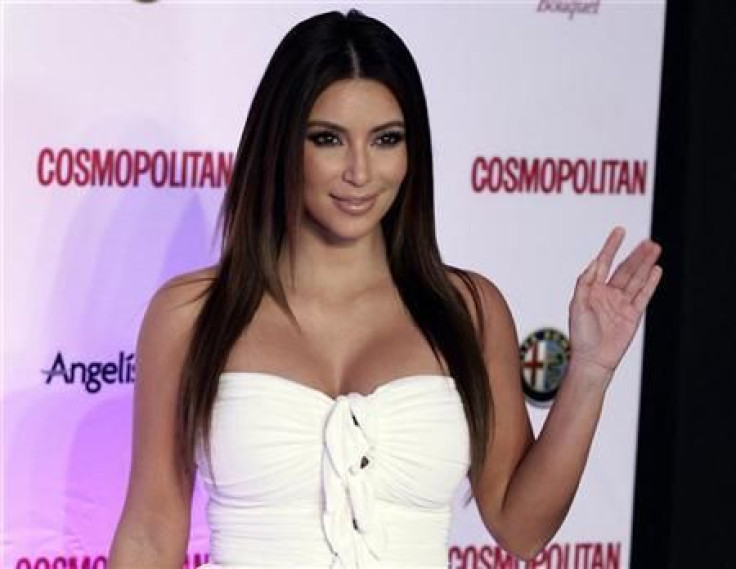 The world has known that Kim Kardashian is three months pregnant for only four days, but there is already talk about how she will lose the baby weight.
The reality TV star has no endorsement deals with weight loss companies as yet, but two have already stepped forward to say they're not interested.
Representatives for Jenny Craig and Medifast have told TMZ they do not wish to sign Kardashian on as a client after she has given birth, because she supposedly "isn't real enough."
Medifast told TMZ it is not currently looking for celebrity endorsements, while Jenny Craig told the gossip website it is going with the theme "real results for real women" for 2013.
Jenny Craig currently does have a major endorsement deal, with Mariah Carey, which they say they will continue.
Meanwhile, a source close to Kardashian told the Huffington Post that the reality star is interested in getting an endorsement from Weight Watchers, which regularly features celebrity spokespeople like Jennifer Hudson and Jessica Simpson. Simpson, especially, got her endorsement after struggling to lose weight following the birth of her daughter, Maxwell.
"Kim would love to get a paid gig like Jessica, but so far no one is interested," Kardashian's friend told the Post.
"She plans to stay healthy during her pregnancy, but even so will gain baby weight that she would love to be paid to lose."
Reports suggest that Kardashian and her boyfriend, Kanye West, plan to capture their journey into parenthood on film, and stand to earn $16 million from her pregnancy alone, and up to $3 million for first photos of their bundle of joy.
Kardashian could also take a cue from her older sister, Kourtney, who is well seasoned in dropping baby weight. The oldest Kardashian recently revealed her 44-pound weight loss following the birth of her second child, Penelope, in Us Weekly, saying she lost the weight through diet and exercise.
© Copyright IBTimes 2023. All rights reserved.