Kim Kardashian's Engagement Ring: $2 Million 20.5-Carat Beauty for 'Perfect Godly Woman'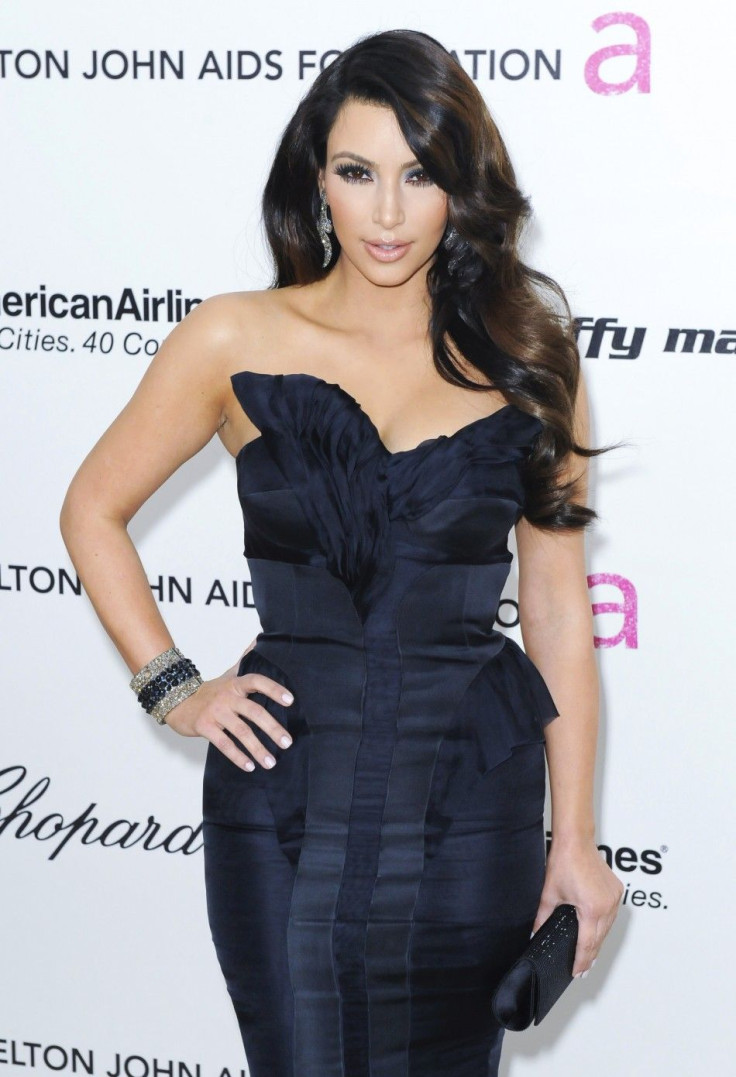 Kim Kardashian and the world are expectantly waiting for the 30-year-old beauty's wedding set to take place this coming Saturday, as her engagement ring receives massive attention among the wedding details.
Kim and her fiance Kris Humphries engaged on May 18 after seven months of dating. The NBA player spelled out "Will you marry me?" in rose petals in her bedroom as he waited on bended knee, according to People.
Soon afterward, their $2 million engagement ring came into the spotlight.
The engagement ring was designed by Lorraine Schwartz, and features 16.5 carat emerald cut center stone flanked by two 2-carat trapezoids -a total of 20.5 carats according to a TMZ report.
Furthermore, the ring features two biblical inscriptions for the "perfect godly woman," thanks to Humphries' long days of researching the matching biblical passages.
"There's one verse [Proverbs 31: 10-31] about the perfect godly woman," Humphries said. "The other [1 John 3:18] is about love. It took me a few days to pick them out and research the perfect ones."
1 John 3:18 reads, "Dear children, let us not love with words or speech but with actions and in truth."
Some expect Kim's wedding to host over 1,000 guests, including Demi Lovato, Justin Bieber, Jennifer Lopez, Will Smith, Jada Pinkett Smith, Eva Longoria, and Cameron Diaz.
Kim has already chosen a dress by designer Vera Wang, who has her Bridal Studio in New York City.
"I am so excited to reveal that Vera Wang is my wedding dress designer. Vera has been a close family friend for a long time and we had talked about this moment for years, so when it came to picking my wedding dress designer she was the first person I thought of," said Kim.
"No one designs gowns the way she does! I know that Vera can make my dream come true and create the most perfect gown for my special day."
Reportedly, the wedding guests are given pretty strict instructions in how to dress up for the event. Only black or white can be worn at the wedding, mounting the speculation that the bride will not be in white.
Apparently, Tyra Banks advised her to wear "a silhouette that the world isn't used to seeing her in."
Rumors suggest that Kim decided her bridesmaids will wear green dresses
The stars' exuberant wedding will air on television as "Kim's Fairytale Wedding: A Kardashian Event," an E! Special, in October.
© Copyright IBTimes 2023. All rights reserved.