KitKat Gives Vegans A Break With New Plant-Based Alternative
Nestle is capitalizing on the plant-based food market with the introduction of a vegan version of one of its most popular candy bars – the KitKat V.
The vegan KitKat V will make its worldwide debut later in 2021, and according to Nestle will continue to have the "perfect balance between crispy wafer and smooth chocolate that people know and love."
The introduction of the vegan candy bar was a venture by Nestle to help its customer embrace a "more plant-based diet."
Nestle already produces a wide range of plant-based alternatives to dairy that are made from rice, oat, soy, coconut, pea, and almonds. The list includes non-dairy ice cream, coffee creamers, rice and oat-based drinks, pea-based beverages, and non-dairy cheeses.
"There is a quiet food revolution underway that is changing how people eat," Alexander von Maillot, head of confectionery at Nestle, said in a statement. "We want to be at the forefront of that, championing the discovery of plant-based food and beverages.
"What better way to do that than offering a vegan version of one of our most famous and much-loved brands? The new KitKat V means chocolate lovers now have a great plant-based option when they have a break," he added.
To develop KitKat V, Nestle worked with its chocolate experts in York, U.K. – the original home of KitKit – to ensure it lived up to taste expectations.
"Taste was a key factor when developing the plant-based chocolate for our new vegan KitKat," Louise Barrett, head of the Nestle Confectionery Product Technology Center in York, said. "We used our expertise in ingredients, together with a test and learn approach, to create a delicious vegan alternative to our original chocolate KitKat."
The KitKat V is certified vegan and made from 100% sustainable cocoa that has been sourced through the Rainforest Alliance.
Nestle said it has plans to unveil the candy bar in several countries later this year at select retailers and its KitKat Chocolatory as part of a test trial to ramp up for a wider rollout at a later date.
"One of the most common requests we see on social media is for a vegan KitKat, so we're delighted to be able to make that wish come true. I can't wait for people to be able to try this amazingly tasty new KitKat. This is a product for everyone who wants a little more plant-based in their life," von Maillot said.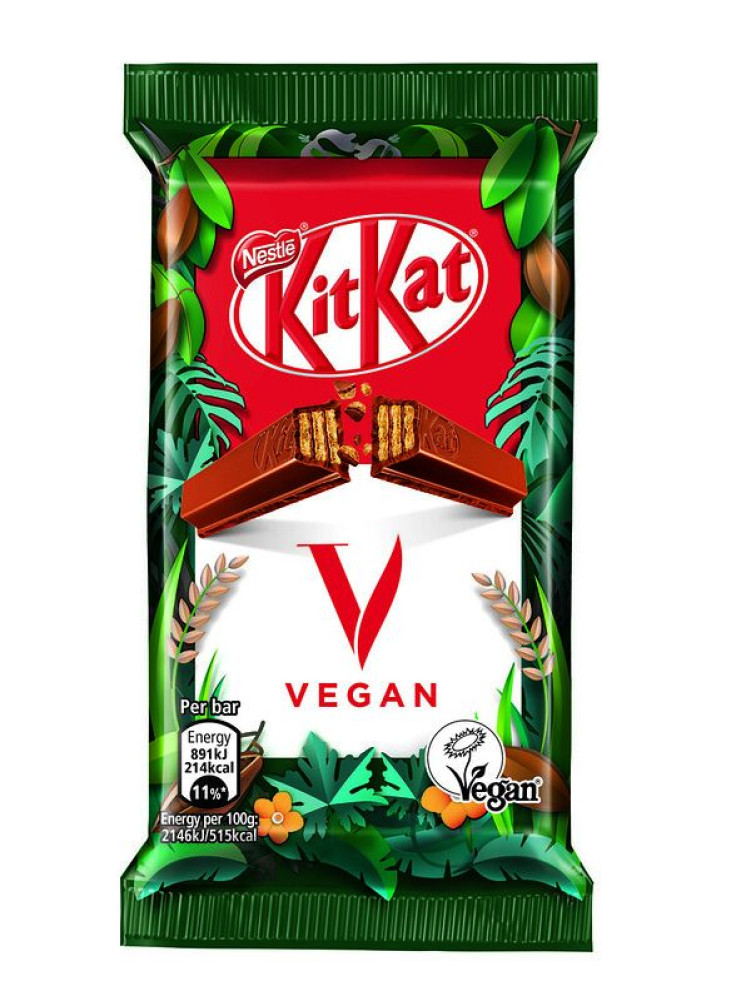 © Copyright IBTimes 2023. All rights reserved.