Knicks, Nets, and St. John's: Today's Predictions
The Sporting Line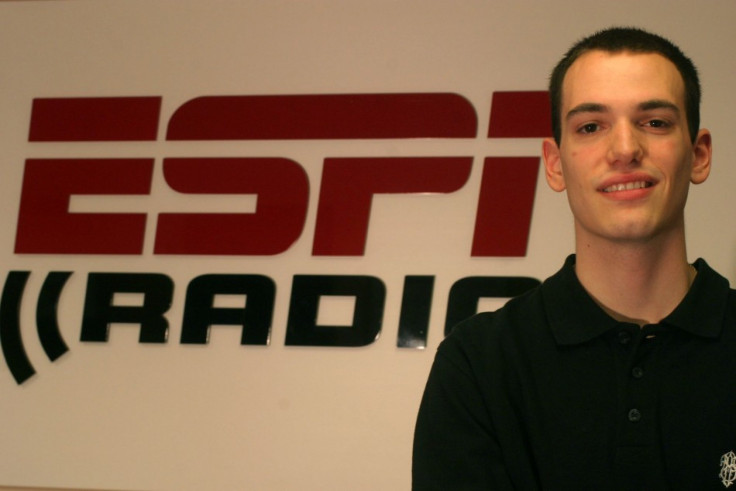 There's no shortage of local hoops tonight. The Knicks, Nets, and St. John's all take the court trying to improve on what have been disappointing seasons so far. Let's take a quick look at these games and see who can right the ship, and whose frustrations will continue. Plus, of course, our predictions.
Knicks vs. Suns
This is just what the doctor ordered for New York. The Knicks are playing poorly right now, but the Suns are playing worse. Much worse. Phoenix has lost five straight, including losses to the Nets and Cavs, two teams that won't make the playoffs. And those games were at home! Things are not looking good for the Suns right now, to say the least.
Also in the Knicks favor is the Suns' recent schedule. This will be the third game in four nights for Phoenix. In a shortened season, where each team is playing 66 games in just 123 days, fatigue will play a big factor. The Suns lost in Chicago last night and you can bet they'll have tired legs when they hit the court. Phoenix's best player is 37-year-old Steve Nash. He won't be nearly as effective on the second day of a back-to-back.
With a more rested team, and a healthier Carmelo Anthony, this is a game the Knicks should win. Phoenix has given up at least 99 points in each of their last five games. If the Knicks can't cure their offensive woes against this team, they're in serious trouble. Knicks 103, Suns 91.
Nets vs. Warriors
As bad as the Knicks have been this season, they're by far the tri-state area's best team. The Nets hold the second-worst winning percentage in the league and have not won a home game. The Nets have not even been competitive in most games, with 9 of their 11 losses coming by double-digits
Fortunately for New Jersey, they're catching the Warriors at the perfect time. Today marks the fourth game in five nights for Golden State. The Warriors are a very young team, but anyone would have trouble at the end of such a stretch. Golden State will also likely be without Stephan Curry for an eighth straight game.
This is a good matchup for New Jersey. They need Deron Williams to play well, if they want to win, and he'll be guarded by one of the worst defensive players in the NBA in Monta Ellis. The Nets should be able to make plays against a tired Golden State defense. They may not be very good, but they can't lose all of their games. Nets 93, Warriors 91.
St. John's vs. USF
Nobody could've expected St. John's to match the season they had last year. The Red Storm had 10 seniors on the team a year ago, so a rebuilding season was inevitable. The Johnnies' are extremely young. Their top 7 scorers are all in their first year with the team. It's almost impossible to win consistently that way in the Big East.
St. John's heads to South Florida to play a Bulls team that has overachieved this year. USF has won the games they're supposed win in Conference play. Their only losses came to #9 Connecticut and at Notre Dame, who, at the time, had won 29 straight home-games.
These teams are fairly evenly matched. The biggest factor in the game is where it's being played. St. John's simply can't win on the road. They're 1-6 away from New York. Playing away from home is difficult for college players. It's especially difficult for a bunch of freshman. The Johnnies are talented but don't have enough experience. Next year they'll win this game. This year it's the Bulls turn. USF 66, St. John's 57.
© Copyright IBTimes 2022. All rights reserved.
FOLLOW MORE IBT NEWS ON THE BELOW CHANNELS