Kofi Annan Appointed as Special Envoy: New Hope for Syria?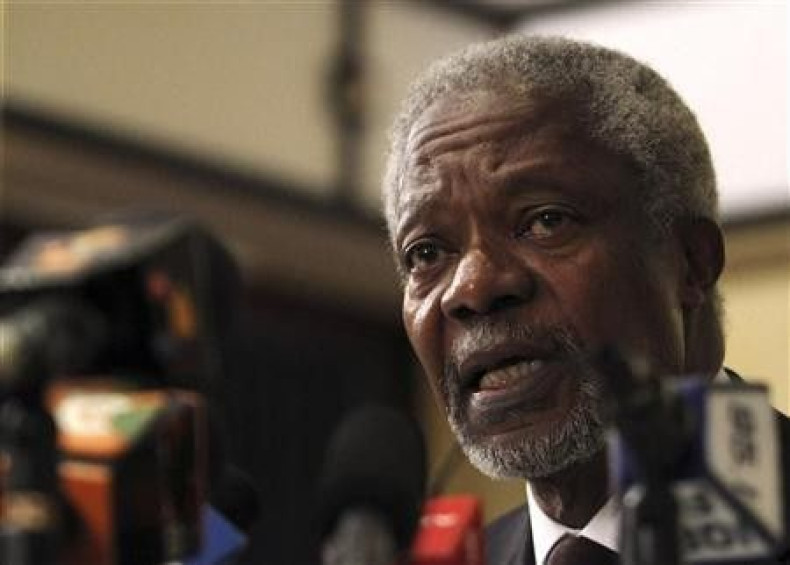 The United Nations in agreement with the Arab League has appointed the former U.N. secretary general Kofi Annan as special envoy on the Syrian crisis.
The decision announced on Thursday by Annan's successor Ban Ki-Moon and Arab League Secretary-general Nabil ElAraby is seen as a part of the effort to broker peace in the conflict-stricken nation.
According to the U.N. statement, Annan will provide good offices aimed at bringing an end to all violence and human rights violations and promoting a peaceful solution to the Syrian crisis.
It was further announced that Annan is tasked with facilitating a peaceful Syrian-led and inclusive political solution that meets the democratic aspirations of the Syrian people through a comprehensive political dialogue between the Syrian Government and the whole spectrum of the Syrian opposition.
By handing out the special mandate to the U.N. veteran, it is hoped that Annan's high profile status can end the ongoing bloodshed fueled by President Assad's deadly crackdown on anti-government forces. According to the latest reports, over 7,500 people have been killed in the past year following protests against Assad's dictatorship in Syria.
Amid the growing international awareness of terror attacks on civilians, diplomatic pressure on Damascus to end the brutality of Assad's regime has gown nearly full scale. More than 60 nations are gathering for the crucial Friends of Syria conference which seeks to isolate Assad's regime and make a humanitarian assessment, the BBC reported.
The conference, scheduled Friday in Tunis, will see China and Russia opting out. However, major support has been secured from other nations with the U.S. Secretary of State Hillary Clinton and other foreign ministers from the U.S., UK, France and Turkey attending the conference. Annan will play a major diplomatic role in the Syrian crisis.
The crisis, however, may prove to be a tough challenge for Annan, who was regarded in the past, as BBC noted, a diplomatic troubleshooter in times of political conflict.
The Ghanaian civil servant is also well known for waging a global war on poverty and mobilizing action in the fight against HIV/AIDS in developing countries. He also spent over a decade mobilizing world-wide unity in the fight against terrorism after the Sept. 11 attacks in 2011.
Richard Gowan from the Center on International Cooperation at New York University talked to the AFP saying that Annan's peacekeeping process in Kenya is one of the finest pieces of preventive diplomacy in recent years, so there will be hopes he can pull off another coup here.
Gowan also added to the news service that Despite Annan's personal profile, the key to successful mediation is for him to have genuine political support from across the international system. If the Russians and Chinese don't give him sufficient support, Assad and his supporters are likely to refuse to talk seriously.