Kotlin, Google Lens And Everything Showcased At Google I/O 2017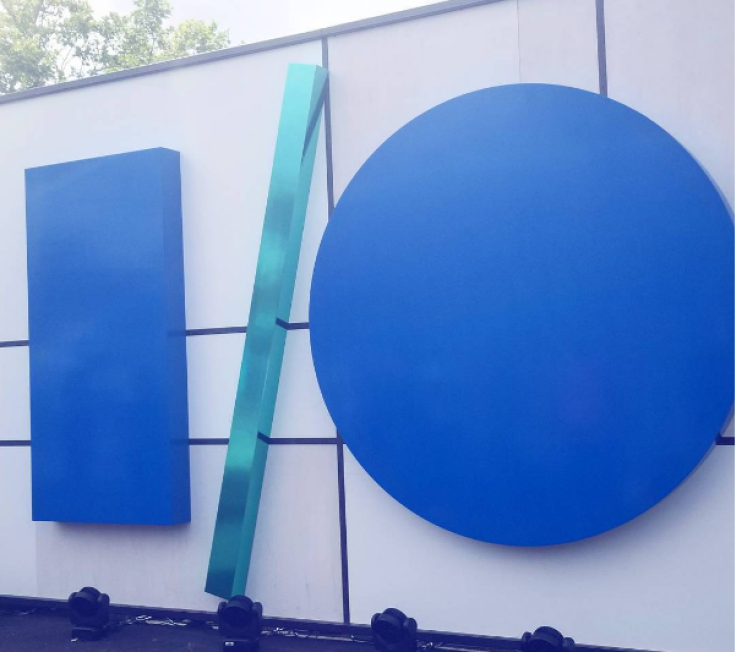 Google I/O 2017 culminated Friday, but tech circuits are still abuzz about the many announcements that came out of the conference. Several new products, features within products and initiatives were announced at Google I/O and should be prominent throughout the rest of 2017.
As with many Google conferences, the tech giant announced the latest figures of its continued growth, which include over 2 billion active users on Android and over 1 billion monthly users on each of its major platforms, including Google Search, Android, Play Store, Gmail, Chrome, YouTube and Google Maps.
Here's a rundown of the other announcements and details shared during Google I/O 2017.
Google Lens
Google Lens is essentially a search engine, which uses images and videos instead of words. By opening a smartphone camera app, users can identify objects, places, and other things and get contextual information about the images subject as well as suggestions for functions to execute.
One example demonstrated during I/O was using Google Lens to capture the login information for a wireless router and automatically sign into the network.
Google Assistant For iPhone
Google Assistant is now also available for the iPhone. While Apple likely won't get rid of Siri anytime soon, Google Assistant on an iPhone may prove to be the AI equivalent of iOS users favoring Google Maps to Apple Maps.
Daydream 2.0 Euphrates
The second generation of Google's Daydream VR platform is called Daydream 2.0 Euphrates. Users can expect various new features such as being able to project a Google Daydream experience onto a TV using Chromecast.
The overall theme of Daydream 2.0 is for users to be able to use the headset throughout an entire VR session without having to take it off. Google also announced that users will be able to open Chrome within a VR experience and see the browser in 360-degrees. Users will also be able to watch YouTube VR and connect with others via a live voice chat feature.
Standalone VR Headset
Google's original Daydream VR headsets require a smartphone to be its screen, content and power source. However, the tech giant will collaborate with HTC, Lenovo, and Qualcomm to bring standalone VR headsets to the market in late 2017. These headsets won't require a smartphone or a PC to function. First iterations of the headsets will feature modified a version of the Snapdragon 835 chip and special sensors called WorldSense, to help users remain oriented within a headset.
New Programming Language
Kotlin is the first new programming language being added to Google's products and services, which have natively run Java and C++. The language is expected to simplify coding for Android developers, in particular, as an alternate option for Java. Developers will be able to add Kotlin code on top of Java code or use Kotlin code independently.
Google Photos Updates
Google Photos has received several new features, including Suggested Sharing and Shared Libraries. The former brings up suggestions of contacts to share photos with, based on the subject of the photo. The latter allows users to create photo libraries, which they can share with selected contacts. Once a library has been shared it will update automatically when new photos are added; based on how users have set the library to save content.
Other new features utilize machine learning to edit photos without prompts from a user. One example included Google Photos combining several photos with a lot of background noise into one clearer image. Another example removed the chain-link fence obstructing a little girl at the plate, during her softball game.
Users can also now order Photos Books, a 20-page printed booklet version of their favorite images, which start at $9.99. Users can select images and purchase their Photo Book within the Google Photos app.
Google Home Updates
The smart home AI assistant, Google Home, got a host of updates during Google I/O. Easily one of the one of the exciting is the hands-free calling ability, which can differentiate between the voices of different users. Google Home also now supports voice launch for streaming services including HBO Go and Hulu, free Spotify, Bluetooth speaker capabilities and the ability to project search responses onto screens, including televisions and smartphones.
Google Home will soon be available in new languages including Brazilian Portuguese, French, German and Japanese, Italian, Korean and Spanish and in new markets including Australia, Canada, France, German, and Japan.
Daydream And Tango Updates
Google is finally expanding its Daydream VR support to several 2017 devices, including the Samsung Galaxy S8 and Galaxy S8 Plus and an LG device releasing later this summer. Rumors suggest the device may be the LG V30.
Additionally, the Asus Zenfone AR is launching later this summer, which will bring the augmented reality initiative Google Tango to the market.
Other Updates Of Google Services
Several other services received minor updates, including Google Assistant, which now has a type feature and a shortcuts feature, which allows users to set shorter questions for faster answers. Gmail now has a smart replies feature, which will give options for a short email response, in accordance with the original message.
User's payment information will now be linked across all of Google's payment systems, including Android Pay, Google Play, Chrome and soon also Google Assistant. Users will also be able to view 360-degree videos on their TVs via Android TV or Xbox One. Stock Android will now feature a notifications dot, which will indicate when there are updates on certain applications.
Revamped Services
Google has also introduced some new services, which are essentially replacements for olders, less viable services. Find My Device is a more efficient version of Android Device Manager. Find My Device includes a Last Known Location feature and improved Wi-Fi and battery details, to make finding a lost device easier. Android in the car will be built into vehicles and is being tested by Volvo and Audi, while Android Auto was an application, which had to be connected to a car through a smartphone.
Jobs Search Engine
Google announced its plans to rollout a new initiative, called Google for Jobs, which will help pair job seekers with the right job listings for them.
Android O Public Beta
Google also showcased many new features, which will release on Android O later this summer. The first developer beta is now available to the public.
© Copyright IBTimes 2023. All rights reserved.
FOLLOW MORE IBT NEWS ON THE BELOW CHANNELS