Krishna C. Mukherjee: The Man Who Has Changed the World with His Technological Innovations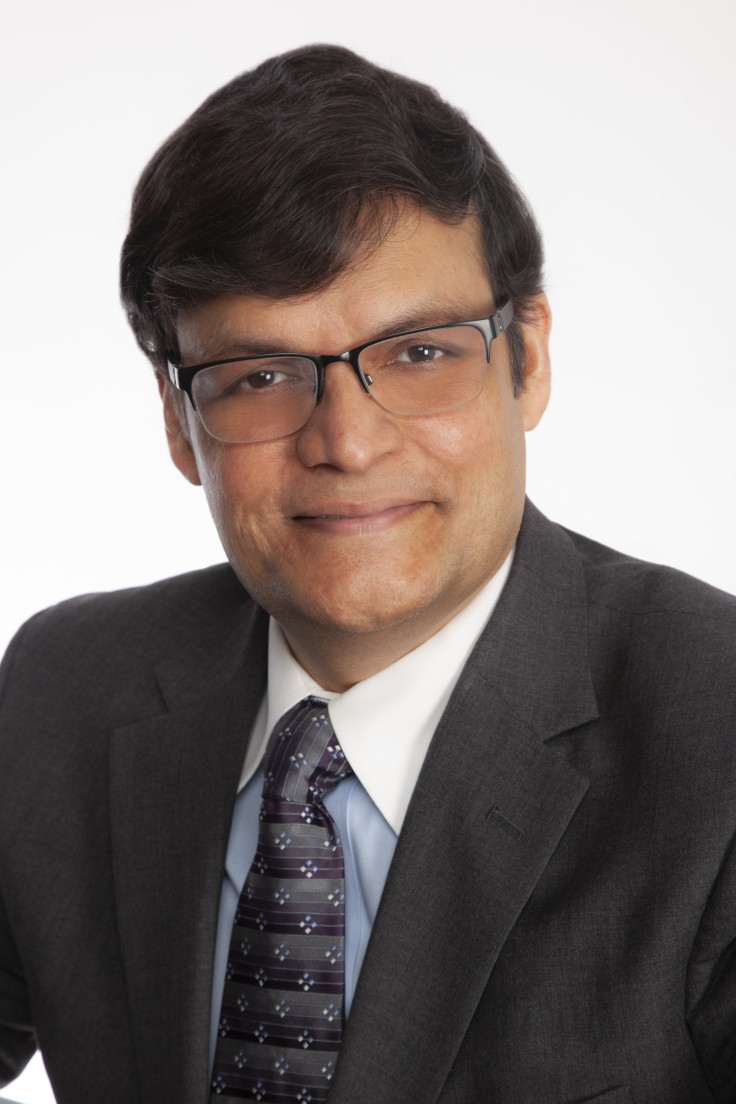 Technology's penetration into our lives has changed almost everything. As we stand on the verge of Industry 4.0, we reflect upon the past three decades where developments in the technology landscape have dramatically transformed our daily lives. We can see modern technology's manifestations everywhere around us in many different forms. Whether it is silicon chipsets, personal computers, mobile devices, data-driven information or artificial intelligence (AI), we have earned a dimension aided by science and technology to the point where it cannot be separated from our lives.
In this regard, we have to thank the brilliant minds in the technology field who have worked endlessly to develop systems and devices which we see and use every day. A major contribution comes from the technology fraternity in the USA, especially from leading corporations like Microsoft. The company's ability to build applications and devices, powered by the same family of software, has been one of the most important factors in shaping our lives.
Microsoft's stupendous success has been possible because of senior professionals like Krishna C. Mukherjee who have played a significant role in the development and promotion of every major piece of technology which the company has built. Mukherjee's career as a computer scientist and information technologist is marked with stellar contributions to the creation of innovative technologies.
This article is dedicated to the life and career story of Krishna C. Mukherjee. He remains a pivotal figure behind advanced technologies and products which are widely used around the world.
Early Passion for Technology
Hailing from India, Krishna C. Mukherjee has always been a technology enthusiast. A keen intellect and a strong internal locus of control are his personality's defining characteristics. He completed his high-school education with top honors from Don Bosco School in Kolkata. After that, he went on to study engineering at the elite Indian Institutes of Technology (IITs). These institutes were the pinnacle of engineering education in India in the 1980s, and they are so even today.
Krishna C. Mukherjee earned his Bachelor's degree in Electronics and Electrical Communication Engineering from IIT Kharagpur, and his Master's degree in Computer Science and Engineering from IIT Kanpur. During his time at the IITs, he developed a vision for the future of technology. He specialized in AI and robotics. He conducted excellent research and published papers in AI conferences. He wrote his Master's thesis on AI. His innovative work attracted the attention of world-famous organizations including Microsoft. In late 1987 and early 1988, he received prestigious offers even before completing his Master's degree.
Krishna C. Mukherjee accepted Microsoft's offer to build mission-critical products for the company. In 1988, he graduated at the top of his class at IIT Kanpur with a perfect Grade Point Average (GPA). Soon after that, he started working for Microsoft at the company's headquarters located in Redmond, Washington, USA.
Bringing Computing to Homes and Offices
At a time when MS-DOS was the most popular operating system for personal computers, Krishna C. Mukherjee became an integral part of the research and development teams which conceived and put together Microsoft's famous products such as Windows, Office and Visual Studio. Mukherjee served as Principal Architect and Lead Software Engineer for Microsoft. He architected, designed and developed several key features for Microsoft's products. We use these features when we create a document in Word, or make a spreadsheet in Excel, or prepare a presentation in PowerPoint. Being a visionary, Mukherjee introduced AI technology at Microsoft. He oversaw the creation of AI-based features AutoCorrect, AutoFormat and Office Assistant for Microsoft Office, and IntelliSense for Visual Studio.
Subsequently, Krishna C. Mukherjee disrupted the global technological landscape through cloud computing and AI. He spearheaded the development of ground-breaking technologies for workflow automation. He created elegant software architectures which enable collaboration between cross-functional teams of an organization. Consequently, software developers are able to work closely with graphic designers on enterprise software projects. Under Mukherjee's leadership, Microsoft created the Windows Presentation Foundation (WPF) and Extensible Application Markup Language (XAML) technologies to foster collaboration. These advanced technologies are used to develop functionally powerful applications which implement rich user interfaces with minimum code complexity.
Maximizing Business Process Efficiency
Filling out and filing paperwork was one of the most laborious tasks in the late twentieth century. Organizations invested substantial money and time in this tedious activity. Every industry, ranging from legal to insurance to finance to health care, was trying to find solutions for eliminating expenses related to paperwork. The only way out was through technological innovations of the highest order.
Krishna C. Mukherjee saw this crisis as an opportunity to improve productivity of businesses around the world. In 1996, he started to work with Wolters Kluwer – a global information services company. At that time, Wolters Kluwer operated using manually intensive and paper-based workflows. Mukherjee created an adaptive and dynamic Questions and Answers (Q&A) based platform to automate workflows. The Q&A software presents the steps of a workflow in a user-friendly and interactive manner. This software enables organizations to fill out and file numerous forms electronically and in record time.
Krishna C. Mukherjee named his invention as "Intelligent Filing Manager" (INTELLIFM). With this technology, he introduced a high degree of collaboration between cross-functional teams and greatly improved business processes. He created state-of-the-art architectures for desktop, client-server and web environments. His architectures were used to build award-winning applications such as CTAdvantage.com, hCue.com, MediRegs.com and LienSolutions.com. Mukherjee selected Microsoft Windows servers to host these applications. He spoke about INTELLIFM, AI, distributed computing and Microsoft technologies at conferences. Functioning as the Chief Information Officer for Wolters Kluwer, Mukherjee transitioned the company from paper-based to automated systems. Moreover, he helped Microsoft gain recognition in the field of AI and get established in the enterprise software market.
Between the late 1990s and early 2000s, Krishna C. Mukherjee paved the way for performing business transactions on the Internet, or the cloud, with the Software as a Service (SaaS) model. Over the years, cloud computing has become nearly ubiquitous, and SaaS has transformed the delivery and consumption of software. In 2010, Microsoft released the cloud computing service Microsoft Azure (formerly Windows Azure). In the following year, Microsoft launched Office 365 – the SaaS version of the Microsoft Office suite of applications.
Building the Foundation of Modern FinTech
The finance industry has changed significantly over the past fifteen years. Technological innovations have transformed financial transactions from repetitive tasks to single click processes. However, there was a time in 2004 when the finance industry came to somewhat of a standstill. The industry had reached its peak and was looking for a major innovation which could help it to reach new heights. At that time, Krishna C. Mukherjee instilled new life into the finance industry. He worked in senior leadership capacities at Citadel, Bloomberg and UBS - three of the most notable companies in the finance industry. He gave these companies strategic direction. He infused information technology into their financial systems, and these companies experienced remarkable progress.
One of Krishna C. Mukherjee's most important contributions to financial technology (FinTech) is the architecture, design and development of the "Bloomberg Valuation Service" (BVAL) which was launched in 2008. Previously, prices were determined based on models which considered market opinions and comparable securities. These prices were subjective and inaccurate. Hence, investment decisions were based on speculation rather than scientific research. Mukherjee designed BVAL to provide accurate valuations by using sophisticated algorithms and AI. He created a scalable architecture for BVAL. He ensured that BVAL uses the highest quality data for algorithmically computing the prices. No wonder, BVAL prices millions of financial instruments across multiple asset classes. It provides the finance industry with rigorous, transparent and defensible valuations.
Creating AutoPay and Transforming Retail
Our data is being increasingly stored on the cloud. In recent times, large volumes of data have become available for analysis. Resources are needed to manage the data and capitalize on the opportunities it offers. E-commerce has become a necessity for businesses.
After his success in the finance industry, Krishna C. Mukherjee focused on transforming retail and space management. He served as the Head of Software Development for Icon Parking Systems (Icon). The company operates more than three hundred locations in Manhattan and the surrounding areas. More than forty thousand cars are parked daily at Icon's locations. Mukherjee transitioned Icon's business from VAX mainframe to the cloud. He directed the development of the IconParkingSystems.com application which enables individuals and organizations to reserve premium parking spaces. He created hybrid cloud architecture for Icon.
One of the biggest problems was the lack of a reliable, secure and fast method to make and receive payments. In 2012, Mukherjee created AutoPay - a payment platform which saves time and effort and provides enhanced information security. It allows customers to set up periodic payments with a simple command. It helps them to pay their bills on time and avoid paying late fees. AutoPay also increases on-time payments for businesses. Icon's customers switched to using AutoPay for paying their bills with electronic checks and cards. Icon was relieved of the responsibility of handling paper checks and cash, and it soon became efficient and profitable. Mukherjee's innovation was adopted widely and quickly. Today, Auto Pay is used across various industries worldwide.
Further, Krishna C. Mukherjee has been working on enabling Omni channel retailing with advanced technology. He has directed the development of mobile applications which implement contactless digital wallets, such as Apple Pay, for enhanced security and privacy. He has designed interactive voice response (IVR) systems and chatbots which use machine learning to deliver superior customer experiences and reduce operating costs. He has been incorporating AI-based recommendation engines into Omni channel retailing applications. His goal is to generate personalized ensembles of products to optimize shopping experiences of customers and meet business objectives of retailers. At present, he selects Microsoft Azure to host SaaS applications and run enterprise systems on the cloud.
Recognition for Outstanding Contributions
Krishna C. Mukherjee received academic and professional honors from world-famous institutions. He has been a key element and a driving force behind Microsoft's success. He received many recognitions and awards from Microsoft. Recently, he was presented with the "Albert Nelson Marquis Lifetime Achievement" award by the famous publishing company Marquis Who's Who.
As if on a mission, Krishna C. Mukherjee has moved from one technological breakthrough to another. His accomplishments have certainly changed the world for good. Through his vision and innovations, he has created the very foundation of modern technology.
FOLLOW MORE IBT NEWS ON THE BELOW CHANNELS