Kurdish Angelina Jolie Dead? Anti-ISIS Soldier Asia Ramazan Antar Reportedly Killed In Islamic State Fight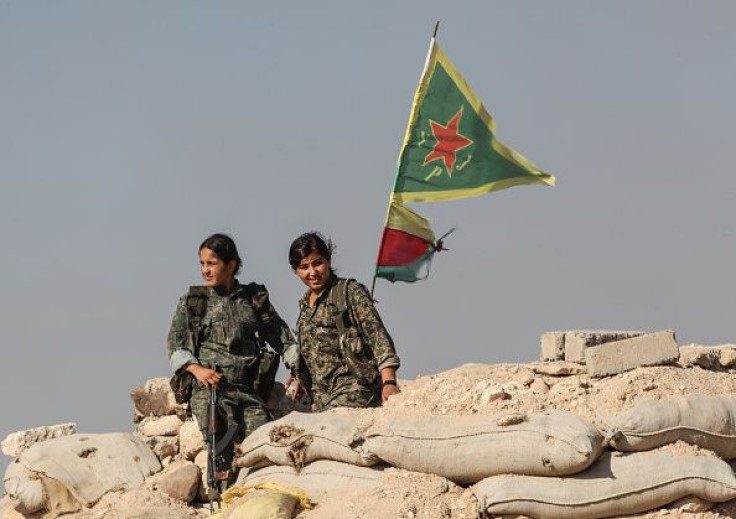 A young Syrian woman who gained notoriety for fighting the Islamic State group as well as for her uncanny resemblance to a famous Hollywood movie star was reportedly recently killed. Asia Ramazan Antar, also known as the Kurdish Angelina Jolie, is believed to have died near Minbic, a town on the Syrian-Turkey border recently liberated from ISIS control, the Huffington Post reported.
The death of Antar, 22, was announced via Facebook on the "We Want Freedom For Kurdistan" page. Many comments in remembrance of Antar described her as a hero and a martyr. Antar joined the all-female Women's Protection Unit, Yekineyen Parastina Jin (YPJ) in 2014, where she has taken part in several campaigns against ISIS.
"The YPJ have been instrumental in the battle to take back control of Kobani from ISIS," the group's website states. "These women fighters know that, if captured, they will be raped and killed; therefore they fight knowing that they must succeed in battle or become a suicide warrior to avoid being captured."
Antar — born in Al-Qamishli, a city that lies in north-eastern Syria on the border with Turkey — was recruited into the female brigade with the goal to gun down ISIS militants, the Iran Front Page reported.
It was not immediately clear when she may have died, but she could have been killed during a fierce fight that took place between the Syrian Democratic Forces (SDF) and the Turkish-backed Syrian opposition, the Daily Mail reported. The YPJ which is a branch of the Kurdish People's Protection Units (YPG) has around 50,000 fighters, with 20 percent of the ranks being made up of women between the ages of 18 and 40.
Their militia units consist mainly of Kurdish women whom have played a major role in fights to keep extremists away from the Turkish border.
Despite several reports of Antar's death, it has not been officially confirmed.
© Copyright IBTimes 2023. All rights reserved.