Laptop Shortage Results from Thailand Flooding, Will Prices Rise?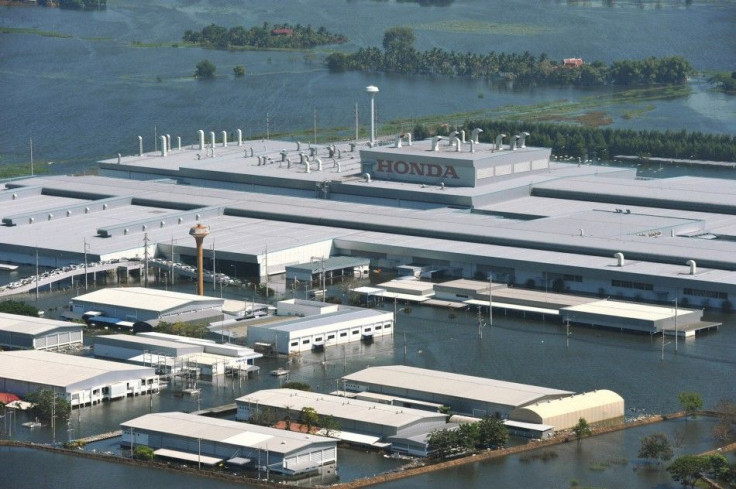 Severe flooding in Thailand, which has taken the lives of almost 400 people and nearly obliterated its rice crop export, has resulted in a laptop shortage that will undoubtedly cause prices of electronics to skyrocket, just in time for the holiday shopping season.
Thailand, a major manufacturing center for electronics, is the number two exporter of hard disk drives (HDD), producing nearly 40 percent for the global market. With many HDD manufacturers closed due to the widespread flooding, a shortage of components and halted production will cause prices of computers and laptops to rise by 20 to 40 percent.
The imminent shortage in hard drive parts causes major distributors, like Western Digital Corp and Seagate Technologies Plc, and smaller companies like Avnet Inc, based in Thailand, to raise prices.
This is a disaster of unprecedented scale, Western Digital CEO John Coyne said. The flooding in Thailand presents us with a series of daunting challenges during the next several quarters.
Avnet Senior Vice President Chuck Kostalnick told Reuters that Avnet Inc. will follow suit with other electronics distributions globally and raise prices accordingly.
The word we're getting is that prices are going to continue to go up,'' Kostalnick told Reuters on Friday. This isn't going to be a one-time event.''
These prices being raised at the distribution level will then trickle down into the consumer level as PC manufacturers raise prices of laptops, since major electronics companies like Apple Inc. and Dell Inc. buy hard drives from these top Thai manufacturers.
Calling it a bottleneck effect in the production cycle of computers, Acer Chairman J.T. Wang said Acer, a major producer of netbooks, will raise prices of its laptop computers beginning in mid-November.
Companies may have to raise prices even higher as shortages for hard drives could get even worse, as global hard drive leader Western Digital closed its factories on Oct. 12. Western Digital, along with other companies, makes hard drives ideal for laptops and netbook computers and can barely meet its customer demands in terms of output.
With hard drives scarce to come by from the worst flooding in Thailand in 50 years, the final quarter of 2011 will have 30 percent less inventory, according to market research firm IHS iSuppli. However, Avnet's Kostalnick said companies are completing the necessary steps to avoid losses.
We're trying to keep this as a neutral situation for us. We're trying not to lose anything through this process,'' Kostalnick told Reuters.
IHS iSuppli said the shortage will continue into the first quarter of 2012 before most likely resolving itself in March, by utilizing companies in different regions or switching to Flash memory.
As computer part distributors compensate for the damage the flooding has caused, Thailand as a whole will face a large loss leading to an international shortage. With over 1,000 factories closed, ranging from hard drives to car parts, the Thai central bank predicts the GDP growth will fall from 2.4 percent to 2.6 percent, according to The Financial Times.
Agriculture will also suffer as outlying areas in Bangkok, a hefty producer of rice, are still submerged in nearly seven feet of water.
© Copyright IBTimes 2023. All rights reserved.