Latest Consumer Price Index (CPI) Data Plus Weekly Jobless Claims Heighten Likelihood For Fed QE Tapering This Fall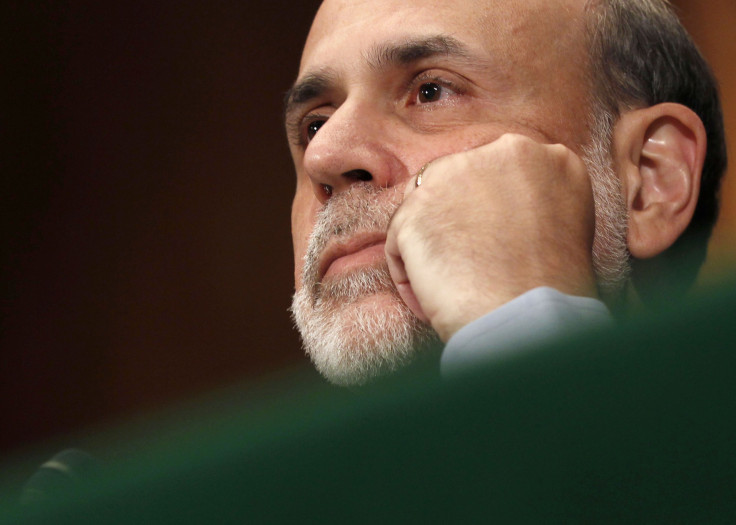 The latest U.S. inflation figures, along with falling jobless claims, increase the likelihood that the Federal Reserve will proceed with tapering its $85 billion per month bond buying, perhaps as early as next month.
The Consumer Price Index (CPI) rose by 0.2 percent in July, according to a report released Thursday by the Bureau of Labor Statistics, marking a slower pace than June's growth. The figures matched those made by analysts polled by Briefing.com who expected, on average, a gain of 0.2 percent, down from June's 0.5 percent increase.
The CPI, which measures the change in the price of goods and services purchased by consumers during any given month, accounts for a majority of overall inflation.
Gasoline prices rose again by 1 percent after seeing a 6.3 percent rise last month that accounted for about two-thirds of the seasonally adjusted change in all items, while other energy indexes were mixed in July. The food index increased for the second straight month by 0.1 percent after declining in May. The biggest decrease was piped gas, which fell by 2.8 percent, but it was still the highest year-on-year gainer after rising 8.8 percent since this time last year.
Consumer items other than food and energy increased 0.2 percent in July, matching the increase in June and May, spurred mostly by rises in the rent, medical care and apparel indexes as well as new vehicles and . July saw decreases in prices for airline fares and used vehicles while recreation and personal care remained unchanged.
"There's nothing in July's U.S. CPI release to prevent the Fed from tapering QE3, probably next month," Paul Dales, senior U.S. economist for Capital Economics, said. "The 0.2 percent month-over-month rise in consumer prices pushed the annual rate up from 1.8 percent in June to bang in line with the Fed's 2 percent target.
"The annual rate of core inflation remained at 1.7 percent, but the timelier three-month annualized rate rose to 2.1 percent from 1.5 percent in June. It was 1.3 percent two months ago, which suggests the downward pressure on core price inflation is fading. This makes sense when the unemployment rate is falling and growth is accelerating."
© Copyright IBTimes 2023. All rights reserved.