Layoffs 2020: Condé Nast, Kickstarter Let Go Of Hundreds Following Coronavirus Pandemic
KEY POINTS
Condé Nast has laid-off 100 employees and furloughed 100 others to cut costs as revenues dry-up
Crowdfunding plaform Kickstarter is forced to do the same
Layoffs in other firms are expected to continue
The sharp decline in advertising revenues crippling media companies due to the pandemic has taken its toll on Condé Nast, which is firing 100 of its U.S. employees while furloughing 100 more.
The COVID-induced economic slowdown has also forced top crowdfunding platform, Kickstarter, to lay off 25 employees. Condé Nast employs some 2,700 people in the U.S. while the Kickstarter workforce consists of 140 persons. Both firms are based in New York City.
In a memo to employees, Condé Nast CEO Roger Lynch said the company will also cut work hours for some employees. He also said affected employees will be notified Wednesday about their fate.
"These decisions are never easy, and not something I ever take lightly," wrote Lynch. "I want to be transparent about the principles and approach we used."
Owned by Advance Publications, Condé Nast publishes popular and iconic magazines such as Vogue, GQ, The New Yorker, Wired and Vanity Fair, among many others. It also publishes online-only publications like Ars Technica, Glamour and Pitchfork.
As for Kickstarter, in addition to letting go of 25 employees, it said 30 more employees decided to take voluntary buyouts negotiated by Kickstarter United, the employee union, and the company's management.
The severance package for those let go includes four months' pay, four months of healthcare coverage for employees making more than $110,001 a year and six months for those that make less. Retrenched employees were also given the chance to rejoin the company if their job reopens within the year.
"The filing is correct, however, it does not reflect an international employee that was affected, nor does it take into account further staff reduction via the voluntary buyouts offered to staff. In total, we'll see a 39 percent reduction in staff," said a Kickstarter spokesperson to The Verge.
"The majority of those leaving chose voluntary separation packages, and everyone affected is staying on through this week through the transition."
CEO Aziz Hasan had informed staff layoffs were imminent in an internal memo. He cited a 35% drop in new projects on the platform with "no clear sign of rebound" as a reason for the layoffs.
With their layoffs, Condé Nast and Kickstarter join Vox Media, Group Nine Media and Buzzfeed that have either fired, furloughed or implemented pay cuts in efforts to cut costs.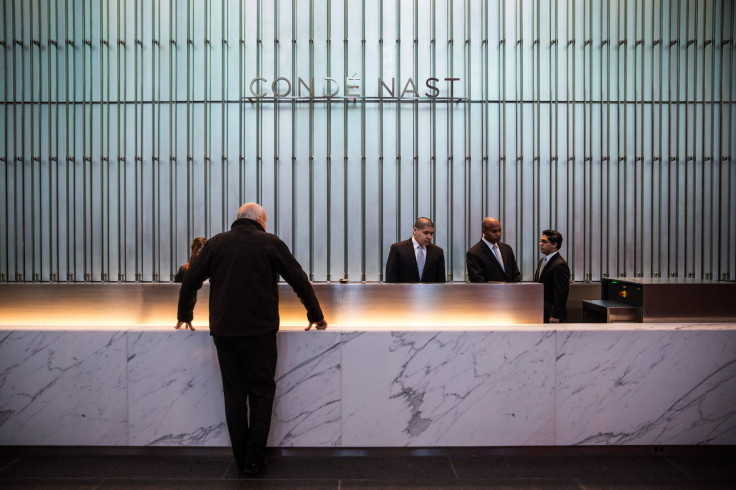 © Copyright IBTimes 2023. All rights reserved.