Leading Wellness-Tech Brand Bellabeat Launches New Corporate Wellness Program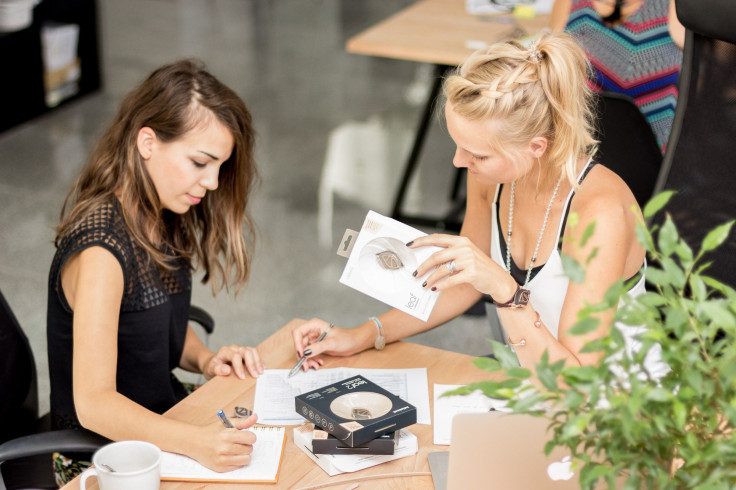 One of the biggest issues a company can face is employee disengagement. While disengaged employees might be physically present and do some work, they won't be as efficient and productive as an employee that is actively engaged in the job. To combat this issue, Bellabeat, which is a leading women's wellness-tech company, now launched a corporate wellness program.
Since Bellabeat was founded in 2013, it enabled millions of women all over the globe to improve their wellbeing and productivity with the help of its massively successful products. Now, thanks to the Bellabeat corporate wellness program, businesses can help their female employees be the best they can be, which will help businesses be the best they can be. Improved employee wellness will also lead to improved employee productivity and increased revenue.
Employee wellness should matter to companies
Employee disengagement costs US companies an estimated $500 billion in lost productivity annually, and it seriously hampers business growth. Having to pay employees the same money for less productivity is obviously not a good deal for companies, but doing a job that they are not engaged in is also not a good experience for employees either.
Since many employees work inefficiently or are disengaged because of wellness-related issues, such as overworking, stress, poor diet, dehydration, and insufficient sleep, the Bellabeat corporate wellness program aims to improve employee wellbeing with its data-driven and holistic approach. By helping women improve their wellness, it helps them be more productive and engaged at work.
Fortunately, companies are starting to realize that employee wellbeing matters. Big players like Microsoft, Coca-Cola, and LG immediately saw the potential of the Bellabeat corporate wellness program and have already signed up, and more are sure to come.
The Bellabeat Corporate Wellness Program empowers female employees to lead healthier and more balanced lifestyles by encouraging women to exercise more and eat better. It also helps women build new habits and create a mindset that promotes healthy living and decision-making. This, in turn, leads to higher productivity and engagement levels at work.
By educating women and supporting them with issues such as stress management and reduction or sleep quantity and quality, the Bellabeat corporate wellness program benefits both employers and employees. Thanks to the powerful AI that drives the Bellabeat app, it is able to provide each individual user with a unique, fully-integrated, and ultra-personalized experience by learning, adapting, and becoming more accurate over time, ensuring the best experience and the most optimized results.
It provides employees with insight into their achieved progress by providing average and overall data, with employees having control of their individual privacy settings. Additionally, the Bellabeat corporate wellness program can be used in combination with other Bellabeat products, such as Time, Leaf, Ivy, or Spring, for added features and tracking.
Tracking employee wellness while respecting privacy
As it turns out, employers don't actually want access to the data that the Bellabeat corporate wellness program provides, they just want the benefits of having healthy and engaged employees. So, the data-tracking functionality is just a feature for employees.
"By working with larger forward-thinking companies, we found out employers don't want to track their employees, they simply want them to be happier and more productive - therefore we created a dashboard exclusively for employees to view and share their wellness between colleagues," said Melanie Messina, Head of Product at Bellabeat.
What this means is that employees are given an overview of the collective wellness among their peers through a shared dashboard that displays wellness averages and overall data, but individual employees have the ability to further control their privacy settings, meaning that they can choose what they want to share with their colleagues. This results in the perfect balance between individual privacy and performance overview.