At Least 31 Killed And More Than 90 Injured In Bomb Attack In Urumqi, China; Ministry Of Public Security Calls It A 'Serious Violent Terrorist Incident'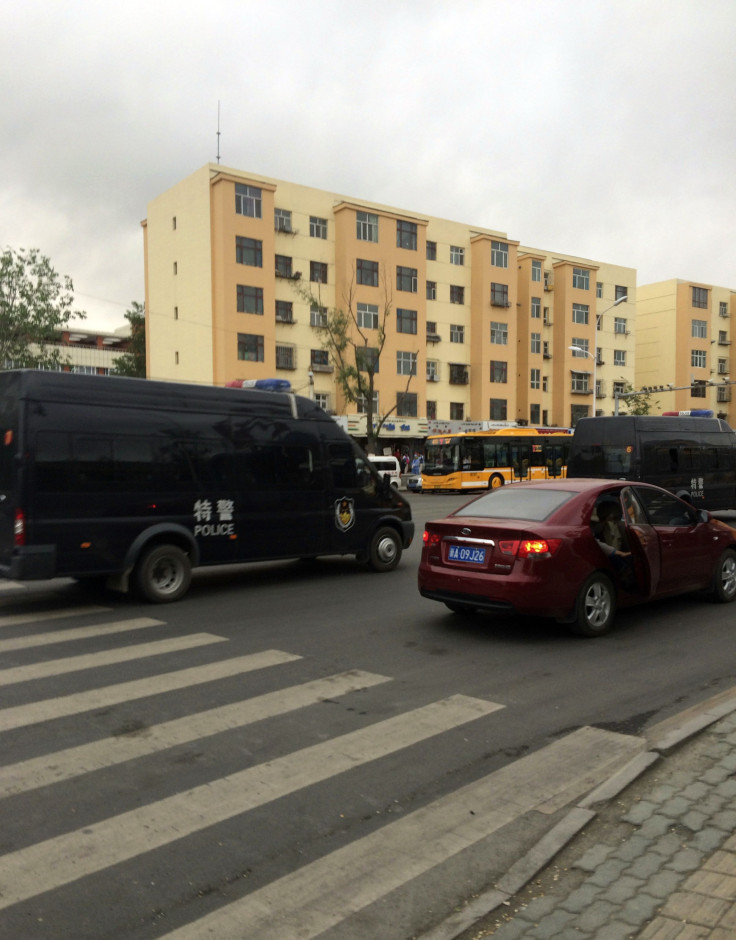 At least 31 people were killed and more than 90 injured after two explosive-laden cars plowed into a crowd Thursday at a market in Urumqi, the capital of the restive Xinjiang region in northwestern China, the official Xinhua news agency reported.
State media reported that the blast took place after explosives were hurled from the vehicles and one of the cars exploded on the scene. An eyewitness, cited by Xinhua, said that there were up to a dozen blasts while China's Ministry of Public Security labeled the attack as "a serious violent terrorist incident" and added that public security authorities have taken necessary emergency measures. Chinese President Xi Jinping reportedly pledged that the terrorists would be severely punished and security would be tightened up.
"I heard four or five explosions. I was very scared. I saw three or four people lying on the ground," Fang Shaoying, owner of a small supermarket near the scene of the blast, reportedly said, while another witness reportedly wrote online: "I saw flames and heavy smoke as vehicles and goods were on fire while vendors escaped leaving their goods behind."
Last month, when Xi was concluding his visit to the region, the Urumqi train station was attacked by assailants wielding knives and bombs, killing three, including two attackers, and injuring 79 people.
Xinjiang in the country's northwest is home to the minority Muslim Uighur group, and many among the far-flung but restive province's minority community have protested violently in the past against religious repression by the Communist government.
© Copyright IBTimes 2023. All rights reserved.