Lenovo Phab 2 Pro With Tango, Price, Specs, Apps, Gaming: What You Need To Know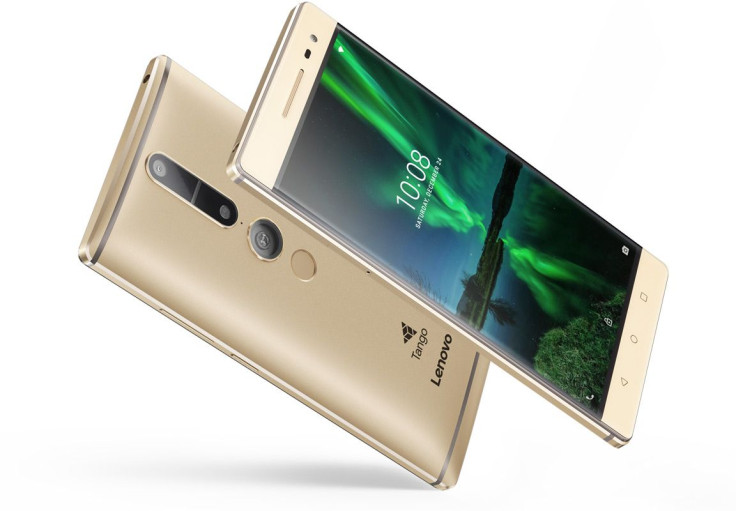 The Phab 2 Pro is the first consumer device with Google's Tango AR technology
In 2016, Lenovo announced a new range of smartphones coming to the US, The Phab 2 and Phab 2 Plus. The Phab 2 Pro is the first consumer device with Google's Tango augmented reality technology. Tango, formerly known as Project Tango, is full of augmented reality features.
Tango gives mobile devices the ability to use three core technologies: Motion Tracking, Area Learning and Depth Perception. Motion Tracking means a Tango device can track its own movement through 3D space. This means you can walk around with a device and move it forward, backward, up, or down, or go in any direction, and it can tell you where it's facing. With Motion Tracking, the device can see visual features of the area it's moving through but can't remember them. With depth perception, your device can understand the shape of your surroundings. This allows you to create an "augmented reality," where virtual objects can appear and interact with your environment.
The Phab 2 Pro goes on sale for $499
The first Tango phone, the Lenovo Phab 2 Pro, goes on sale Tuesday for $499. In addition to the Phab 2 Pro's launch, Google announced more than 35 new Tango apps, which will be available on the Play Store. You can buy the Phab 2 Pro from Lenovo here. A full list of apps can be found here.
The Phab 2 Pro has an amazing large display
The Phab 2 Pro is similar to other Phab 2 models in the way it has a large 6.4-inch display and similar design. The Pro's screen is quad HD and powered by Qualcomm's Snapdragon 652 processor. It also has a 16-megapixel camera, 4GB of RAM, a fingerprint scanner, 4,050mAh battery and all the features you would want on an Android smartphone. The Gorilla Glass also protects your screen from any potential scratches.
The Phab 2 Pro has a wide-angel camera
Besides the Tango technology, The Phab 2 Pro has a wide-angle camera and depth-sensing unit to the 16-megapixel camera. The Phab 2 Pro's 3D camera scans outside surroundings and creates 3D maps that can be used for augmented reality games, graphics and more.
The Phab 2 Pro comes with Dolby Audio Capture 5.1
The Phab 2 Pro is one of the first smartphones with Dolby Audio Capture 5.1, which lets you record quality audio. There are three built-in microphones that capture sound, and 360-degree noise cancellation that offers maximum clarity.
The Phab 2 Pro is a major milestone when it comes to the development of Tango, as it's the first phone for consumers to purchase. While it's still early when it comes to the technology, the size of the Phab 2 Pro will make it more compelling.
© Copyright IBTimes 2022. All rights reserved.
FOLLOW MORE IBT NEWS ON THE BELOW CHANNELS