Lenovo Yoga 10 HD+ Tablet Review: Finding A Balance [VIDEO]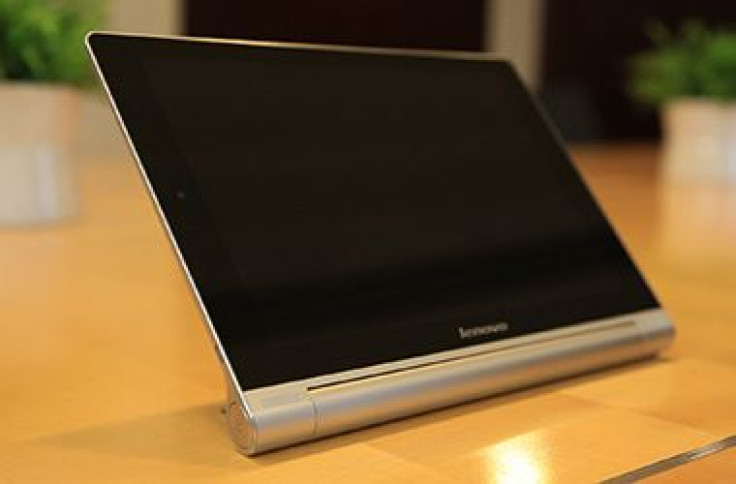 The Lenovo Yoga 10 HD+ has possibly the most convoluted naming convention this side of Samsung's bewildering product line. But if you can get past that, you'll find that Lenovo's latest offering is one of, if not the best balanced tablet in its class.
Model: Yoga 10 HD+
Size and Weight: 10.27" (W) x 7.08 (D)" x 0.36-.12," 22.08 oz
Display: 10.1", 1920x1080 IPS
Camera: 8MP rear, 1.6MP front
Platform: Android KitKat 4.4
Performance: 1.6 GHz Quad-Core Qualcomm SnapDragon 400, 2GB DDR2 RAM, 9000 mAh battery
Memory: 32GB internal storage, expandable via microSD card to another 64GB
Connectivity: Wi-Fi, Bluetooth® 4.0
Aesthetics: It's certainly a good looking device. More black and silver - certainly is a theme these days. The bezel to screen proportion is correct - there's no real wasted space, and the lenovo logo breaks up what would otherwise be open space at the bottom. There's no physical home button, which is usually an omission I complain about, but a physical button on the face would muddle the flat design.
I like how slim the Yoga is, right until you get to the bottom. There you'll find the Yoga's big bump.
Performance: That bump is where you'll find this tablet's two party pieces. First, and the primary reason for the Yoga's pear bottom, is the modulating kickstand. Lots of ten inch tablets bill themselves as "multimedia focused," but few of them have built-in stands. The stand allows you to place the Yoga upright while you do other things, so you can still listen to whatever was occupying your attention before you had to move. What's most impressive is the range of motion the stand has - you can stand it bolt upright like you're in church, or you can lean it allll the way back like you're on vacation and can't be bothered to move from your beach chair at the shore.
The range of motion means you can use the Yoga tablet in pretty much any position and it won't bother your wrists. Clever, but the bulge also hides the second standout feature of the Yoga: the sound system. Sure, it's not a real sound system, but for a tablet these little speakers can get loud, and their bass is kind of nice, too. That stand also hides the Yoga's SD card slot. Clever use of space.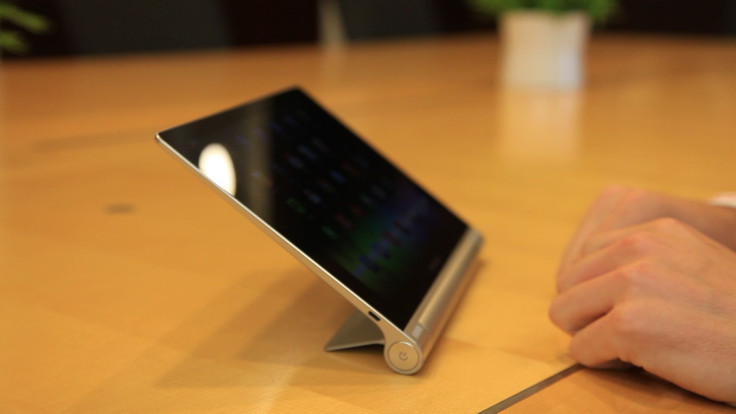 The Yoga HD+ has a massive battery shoved inside somewhere, too. Lenovo claims a life of 18 hours during normal use, and that's about right. I've been averaging around 20 of actual use, but the tablet's Endurance Mode stretches that number out to 45 of so hours if you use the Yoga in short bursts with the right brightness setting.
Speed is middling. Lenovo chose one of Qualcomm's quad-core Snapdragon processors, clocked at 1.6 gHz. They paired that with 2GB of RAM, and the result isn't a particularly quick machine - but considering the price and aim of this tablet, the setup is sufficient.
Screen: The Yoga HD+ packs a 1920x1200 resolution LED screen - the regular Yoga 10 has a 1200x800 LCD screen, so the HD+ gets a nice bump in picture and color quality over its cheaper sibling. It doesn't have quite the richness in blacks that the Xperia Z2's screen did, but it's still very respectable.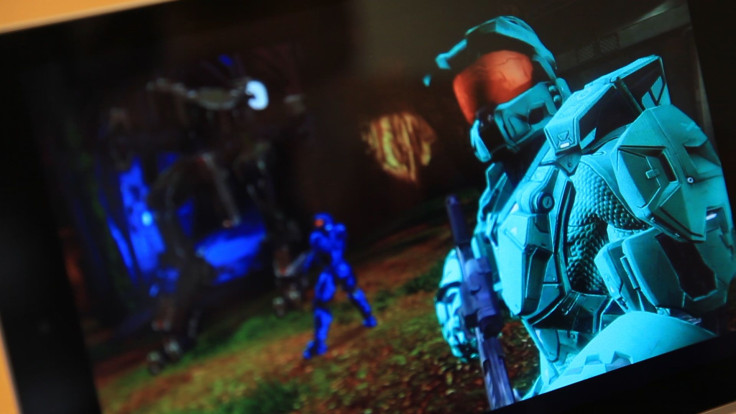 If I have to really complain about anything...the cameras aren't super great, but as I've said before taking photos with big tablets is kind of ridiculous anyway.
Value: The Yoga 10 HD+ is $370. Considering how clever it is and the price Lenovo's set for it...it may have edged the Sony Xperia Z2 out as my favorite big Android tablet.
© Copyright IBTimes 2023. All rights reserved.