Let's Make London A Center Of Global Islamic Finance: David Cameron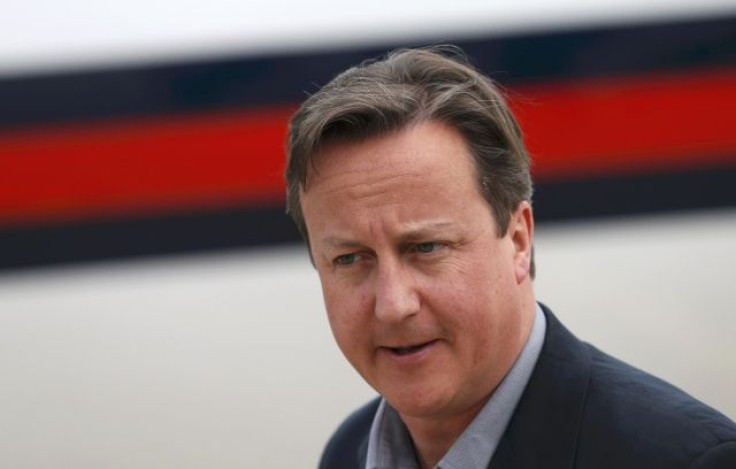 British Prime Minister David Cameron says he wants to make London one of the centers of global Islamic finance, one of the fastest-growing sectors of the international market.
Speaking as a guest at the World Islamic Forum in London (the first ever held in a non-Muslim state), Cameron declared that the British capital is already the largest center for Islamic finance outside the Islamic world.
"And today our ambition is to go further still," Cameron said. "I don't just want London to be a great capital of Islamic finance in the Western world, I want London to stand alongside Dubai and Kuala Lumpur [Malaysia] as one of the great capitals of Islamic finance anywhere in the world. Investing in London is good for you, and opening London up to your investment is good for us."
Citing that Islamic finance is growing at a rate 50 percent faster than "traditional" banking and global Islamic investments are predicted to reach £1.3 trillion ($2.1 trillion) in value by next year, Cameron is eager to "make sure a big proportion of that new investment is made here in Britain."
Agence France Presse reported that currently more than 20 British-based banks offer Islamic financial services and products. Moreover, 49 Islamic bonds (or "sukuks") with a total value of $34 billion have been listed on the London Stock Exchange since 2008.
The LSE has unveiled a new "Islamic Index" (which will invest in stocks of companies that satisfy Islamic investment principles). For example, under Islamic financial rules, the payment or receipt of interest is banned.
"This means the creation of a new way of identifying Islamic finance opportunities -- a world-leading Islamic Market Index," Cameron said.
"It is another global first for the City of London," said Cameron.
Cameron also revealed that the UK Treasury plans to launch an Islamic bond next year that is expected to raise about £200 million ($320 million).
"For years people have been talking about creating an Islamic bond -- or sukuk -- outside the Islamic world, but it's never quite happened," the prime minister said. "Changing that is a question of pragmatism and political will. And here in Britain we have got both. This government wants Britain to become the first sovereign outside the Islamic world to issue an Islamic bond."
Due to the prohibition of interest, Islamic bonds are usually backed by real assets or cash flow. Bloomberg noted that Malaysia dominates the world's sukuk markets, with about 60 percent of the total.
However, Bloomberg reported that Cameron's support of an Islamic bond contradicts the views of Robert Stheeman, chief executive officer of the U.K.'s Debt Management Office, who said that such an investment vehicle was "not going to be value for money."
"The government was previously looking at a relatively large program of sukuk issuance as part of its regular financing program, but this has now changed and the strategy is now to look at a more modest sukuk issue in order to derive wider benefits such as instigating activity in the Islamic finance industry," Steve Whiting, a DMO spokesman, told Bloomberg. "By restricting the supply the government also believes it may result in a lower yield than a larger program."
Nonetheless, leaders from around the Muslim world who attended the forum embraced Cameron's remarks.
Nawaz Sharif, the prime minister of Pakistan, said Islamic finance was "no longer confined to the Muslim world".
Cameron's ambitious plans came on the heels of declarations by Chancellor of the Exchequer George Osborne that he wants London to serve as a major center in the trading of the renmibi, China's currency.
© Copyright IBTimes 2023. All rights reserved.
FOLLOW MORE IBT NEWS ON THE BELOW CHANNELS