LG Shows Off 'Styler' Clothing-Care Appliance At Seoul Fashion Week
LG Electronics is showing off its clothing-care home appliance, called the Styler, at Seoul Fashion Week. This makes LG the only home appliance company to take part in the fashion-centric event at the Dongdaemun Design Plaza in Seoul, South Korea this week.
The V40 ThinQ maker informed Yonhap Tuesday that it put up a display of the Styler at the fashion event in Seoul in order for attendees to see and experience the different features of the appliance. Seoul Fashion Week attracts around 300,000 visitors, so this is a good chance for LG to show off the potential of the Styler to clients who really value clothing.
LG's Styler uses technologies from around 530 different patents. It has various features designed to reduce wrinkles and odors of clothing. It comes with a Moving Hanger that shakes garments up to 200 times in a minute to keep them clean. It is also equipped with a feature called TrueSteam that sanitizes clothes.
This isn't the first time that LG attended a fashion event to showcase the Styler. It can be noted that LG unveiled the original "LG Styler" at New York Fashion Week back in September 2015. At the time, LG marketed the appliance as a clothing management system that offers an easy and time-saving way to clean and maintain different items of clothing.
"LG shares the fashion industry's vision that when consumers look their best, they feel their best, which made Fashion Week the perfect time to introduce LG Styler to the U.S. market," LG Electronics USA vice president of marketing David VanderWaal said in a press release at the time. "LG Styler is a revolutionary solution for those who are balancing schedules while striving to maintain a meticulous wardrobe and present their best selves to the world."
The Styler has come a long way since then. At IFA 2018, LG introduced the new-generation Styler models, called the LG Styler ThinQ and the Styler Mirrored Glass Door. The former is equipped with LG's signature artificial intelligence technology, so users can interact with it using voice commands. As for the latter, it is a model that places more emphasis on design, as pointed out by CNET.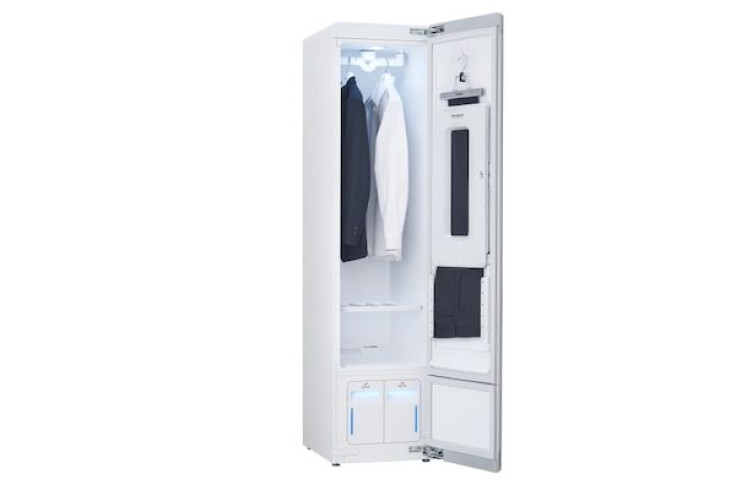 © Copyright IBTimes 2022. All rights reserved.
FOLLOW MORE IBT NEWS ON THE BELOW CHANNELS