LG V40 ThinQ Price, Pre-Order And Release Date Details Revealed
Pre-orders for LG's latest flagship offering, the LG V40 ThinQ, are now open in the U.S., just a few days ahead of its domestic launch in the company's home country, South Korea. Find out where you can pre-order your unit below. Also, take note that price varies for each carrier or seller.
AT&T
AT&T is now selling the LG V40 ThinQ for $949.99. There is an option to grab one via an installment plan with a monthly fee of $31.67 for 30 months. The plan does not require any downpayment. Pre-order is now open and AT&T will start shipping the phone between Oct. 16 and 18.
T-Mobile
T-Mobile offers the LG V40 ThinQ for $920. But just like AT&T, it also offers the phone via a zero-downpayment installment plan, but it requires clients to pay $38.34 monthly for two years.
Verizon Wireless
For those who want to buy their LG V40 ThinQ from Verizon Wireless, be warned that the carrier is selling the handset at a slightly more expensive rate than others. You need to shell out $979.99 to purchase the flagship device from Verizon Wireless. There is an option to get it with an installment plan that has a $32.49 monthly fee for 24 months.
US Cellular
US Cellular is the only one to sell the smartphone at a more affordable price point. You can grab your V40 ThinQ from US Cellular for $899.70. The telecommunications company also has an installment plan for the device and it only requires customers to pay a $24.99 monthly fee for 30 months.
Best Buy
If you want more options to choose from, Best Buy has got you covered. The retailer is selling the device for $949.99, and it also has three monthly installments available. There's the Sprint-locked plan of $40/month for 24 months, a Verizon-locked plan of $31.26/month for 24 months, and an AT&T-locked plan of $31.67/month for 30 months.
B&H Photo
B&H Photo is also selling the LG V40 ThinQ. The unlocked model costs $949.99 and it is available for pre-order now. The company will start shipping the device on Oct. 19.
The opening of pre-orders for the newest LG flagship smartphone in the U.S. comes a few days ahead of the device's launch in South Korea. Pre-orders in LG's home turf are set to become available this Wednesday. LG is then scheduled to start shipping the device to its Korea-based clients on Oct. 24, according to Yonhap.
To know more about the LG V40 ThinQ, check out our comparison review of the device and Samsung's Galaxy Note 9 here.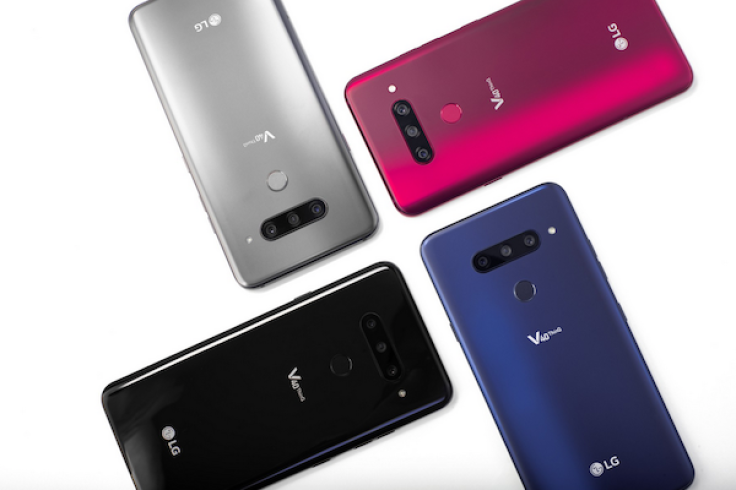 © Copyright IBTimes 2023. All rights reserved.