Libya denies reports Gaddafi has fled to Venezuela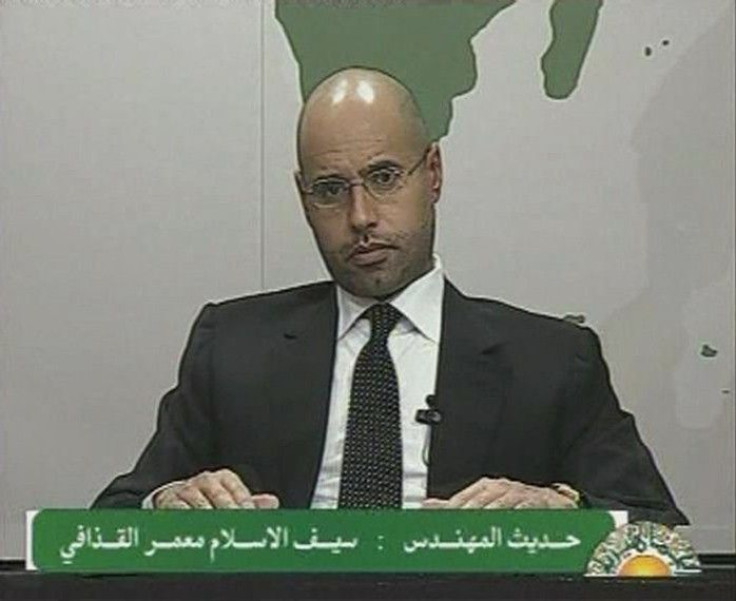 The son of Moammar Gaddafi has denied media reports that his father has fled Libya for Venezuela.
Seif al-Islam Gaddafi said his father remains in Libya.
Broadcasters Al-Arabiya, among others, had previously posted unconfirmed that the Libyan dictator had flown to Latin America, perhaps Venezuela, citing sources from opposition groups in Libya.
Appearing on state TV, Seif also declared that his father is in charge of the country with the support of the army. In a rambling speech, he said that his father would fight ... to the last bullet.
After nearly a week of a deepening crisis in Libya, Seif warned the country risks a civil war that would destroy the country's oil wealth.
We are not Tunisia and Egypt," he stated. "Moammar Gaddafi, our leader, is leading the battle in Tripoli, and we are with him. The armed forces are with him. Tens of thousands are heading here to be with him. We will fight until the last man, the last woman, the last bullet.
Libya and Venezuela (both OPEC members) have good relations. Last October, the two countries signed various accords covering cooperation in joint investments, commerce, and air and sea links, as well as deals in the energy, education and cultural fields.
In March 2009, the Libyan government honored Hugo Chavez, the president of Venezuela, by naming a soccer stadium after him.
Meanwhile, The U.S. department said it was gravely concerned by developments in Libya.
Libyan officials have stated their commitment to protecting and safeguarding the right of peaceful protest," said a spokesman.
"We call upon the Libyan government to uphold that commitment and hold accountable any security officer who does not act in accordance with that commitment.
© Copyright IBTimes 2023. All rights reserved.