Libya War: World Celebrates Fall of Tripoli [PHOTOS]
After rebel fighters took Tripoli over the weekend, Libyans gathered around the world to celebrate. One step closer to the fall of the Muammar Gadhafi regime, people from Libya living in cities across the globe showed solidarity and a sense of earned pride.
In the United States, a crowed gathered in front of the White House, many carrying signs that read things like Libya is free and Thank you, Obama.
In Athens and Ankara, Libyans amassed to again show their disdain for their leader, destroying posters of Gadhafi and burning the green flag of his party. Since the February uprising in Libya, protestors have re-appropriated the flag of the Kingdom of Libya, waving the red, green and black banner with joy.
There is also a Libyan population in Sudan. People stormed embassy in Khartoum, where they spray painted signs and then gathered outside. There were also gatherings in front of Libyan consulates in Tunis, Tunisia and Alexandria, Egypt.
Of course, there were celebrations all around Libya, with a massive demonstration taking place in Benghazi, complete with fireworks.
The whereabouts of Colonel Gadhafi are still a mystery. He has not been seen in public since June, although he recently recorded an audio-address after rebels invaded the capital. There are still Gadhafi supporters in Tripoli, but the leader reportedly abandoned the city months ago.
Saif al-Arab Gadhafi, the Libyan leader's youngest son, was killed in a NATO bombing in May. Gadhafi had a total of eight children, including seven sons and a daughter.
It is likely that his is holed up in a military compound somewhere in Libya. His son Al-Mutassim Gadhafi is currently hiding in the Bab al-Azizya compound in Tripoli, according to al-Arabiya TV.
Gadhafi has repeatedly stated that he will not leave Libya, and that he would rather die than flee. Nonetheless, rumors that a fueled Venezuelan plane is sitting on a runway somewhere in the country belies his claim, and some suspect that Gadhafi may safely settle near his friend Hugo Chavez.
Former allies Italy and South Africa have also both denounced the Libyan leader, assuring the world that Gadhafi will find no asylum in either nation.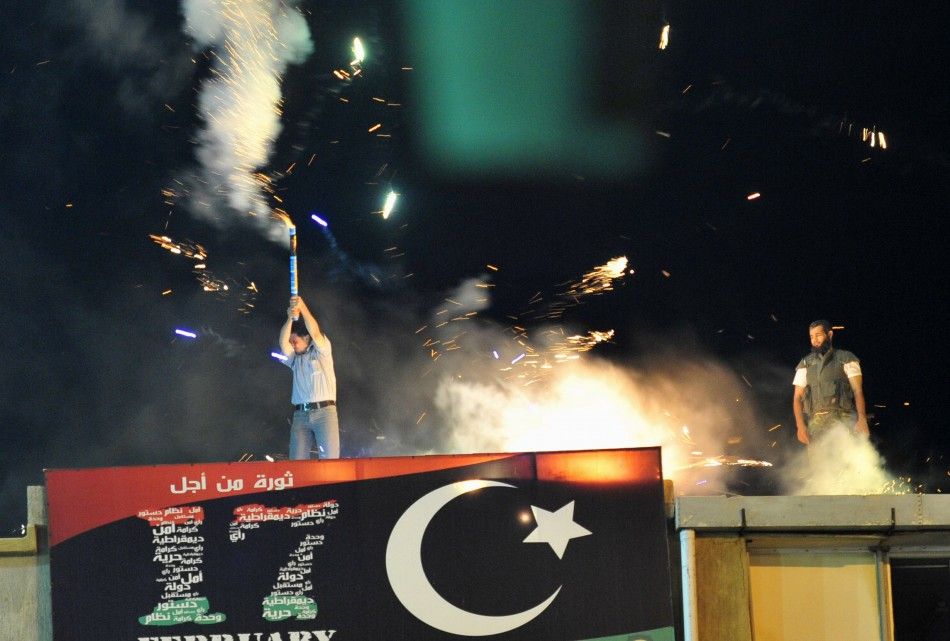 © Copyright IBTimes 2023. All rights reserved.