Lifeline Internet: FCC Expected To Offer Subsidized Internet To Millions Of Low-Income Americans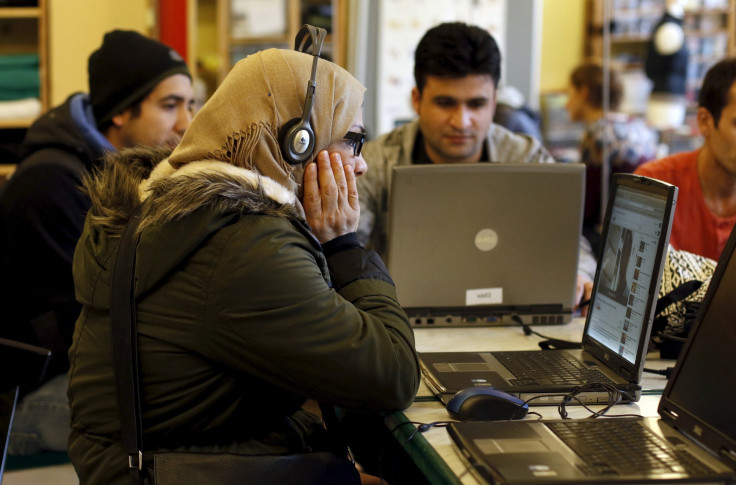 The U.S. government is poised to make the Internet more affordable to 55 million Americans who don't have broadband at home. The Federal Communications Commission will vote on a proposal Thursday to allow low-income Americans to have subsidized broadband service, an evolution of the "Lifeline" program, which subsidizes phone service for millions of Americans.
The plan is a big step in modernizing a 30-year-old program. Founded by the Reagan administration in 1985, Lifeline first offered low-income Americans subsidized landline phone service. In 2005, the George W. Bush administration moved to add wireless phone service. Now, broadband internet could become the latest offering along with several new steps to lower the potential for fraud, such as adding a budget and having a third-party verifier monitor eligibility.
The new program could allow Lifeline subscribers to apply a $9.25-per-month subsidy to a broadband service. It will also set minimum service standards, currently at 10 Mbps download/1 Mbps uploads and 150 GB. For now, a subscriber must choose between fixed broadband or stand-alone mobile. The FCC is also proposing a phaseout of a voice-only option and require all Lifeline subscribers to switch to broadband by 2019. In that year, the program will be reviewed. The budget is set at $2.25 billion.
If approved by the FCC, Lifeline would bring millions of low-income Americans online by lowering the cost of the service and increasing accessibility. About 55 million people, or 17 percent of Americans, do not have broadband at home, according to the FCC. Only 41 percent of U.S. households with annual incomes below $20,000 had broadband at home in 2015, according to Pew Research Center. That statistic is down by 5 percent from 2013.
Still, there is stiff opposition to expanding the program. Two commissioners — Republicans Ajit Pai and Michael O'Rielly — voted against Chairman Tom Wheeler's proposal to modernize the program in May 2015. "I'm befuddled by how this Republican program has become so partisan," Wheeler said in response to the 3-2 vote.
Telecoms have also publicly issued concern about the proposal. AT&T requested more information on the new verification program, which is said to take the burden off of the providers and put it on a third party. "Our fingers will remain crossed until we see all the details, and we may not uncross until we get further down the road to implementation," AT&T's blog post reads.
Sprint came out against the phaseout of the voice-only program along with the future requirement of unlimited mobile voice service. In a letter to the FCC, Sprint said such actions would be "hugely disruptive" to those Lifeline subscribers, according to Law360.
But despite the opposition, Chairman Wheeler and Commissioner Mignon Clyburn along with third-party advocacy groups have come out in support of the proposal. Lifeline with broadband has been a long time coming, noted Jessica Gonzalez, the executive director of the National Hispanic Media Coalition.
Back in 2004, Gonzalez was a Lifeline subscriber during a brief period of unemployment. "It was really helpful to allow me to maintain a reliable telephone number so I could put out my job applications," she said.
With her subsidy, Gonzalez paid for a landline phone number that allowed her to communicate with potential employers and the financial aid office of the law school she would later attend. "It was not something that I was really proud of. I didn't tell anyone I had it in the first place," Gonzalez said.
Yet, in 2013, Gonzalez shared her experience as well as the broader societal goals she saw Lifeline achieving when she testified before Congress. The program's funding was being considered for drastic cuts. "At that time there was a lot of really negative press and stereotypes of people who utilized Lifeline," Gonzalez said. "I described that it was people who had experienced hard times, who were laid off, who were looking for work."
Broadband access at home provides more opportunities for job applicants as well as children. About 80 percent of Fortune 500 companies, from Walmart to Target, require online job applications, according to the FCC. Seven in 10 teachers assign homework that requires internet access, FCC Commissioner Jessica Rosenworcel wrote in a blog on the Huffington Post. With those demands, some people will travel far distances and rely on limited time at library computers.
The cost of the program has come under fire in part because so few eligible households take advantage of it. While 40 million households were eligible in 2012, only 17.1 million subscribed. That number dropped to 13.6 million households in April 2014, according to the FCC. "It's sort of a big question mark. It's hard to predict how many people will participate," said Doug Brake, a telecom policy analyst at the Information Technology and Innovation Foundation.
The lack of participation is another reason groups are advocating for modernization. "We hope this proceeding spurs more widespread awareness of the fact that Lifeline does exist," said Phillip Berenbroick, government affairs counsel of consumer advocacy group Public Knowledge.
For business, the hope is that a subsidized Lifeline customer will someday become a full-paying customer to broadband providers like Comcast, AT&T or Google. "The goal is to open it up to virtually all the carriers," Brake said. "If Lifeline can bring them online, that will bring more revenue going to the carriers."
Gonzalez, who used the program in 2004, now has a job and is paying full price for the landline number she secured under Lifeline.
© Copyright IBTimes 2023. All rights reserved.
FOLLOW MORE IBT NEWS ON THE BELOW CHANNELS