Living Without Broadband In 2015: How 55 Million Americans Find Jobs, Study, Watch YouTube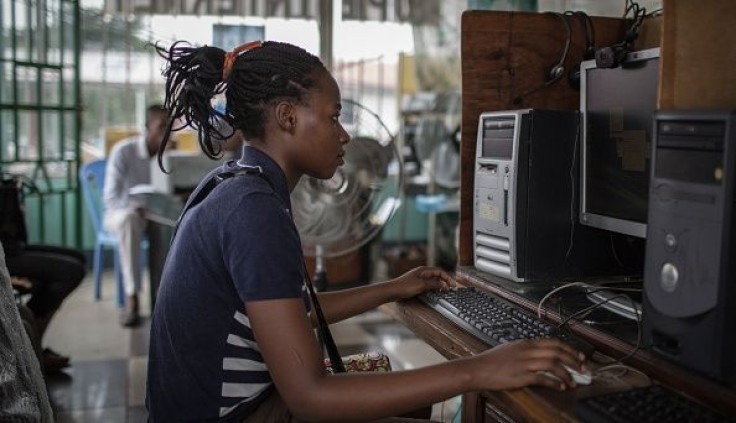 Walk through any New York Public Library branch and you can see the Internet's stranglehold on most every facet of modern life. You see a man watching Leonardo DiCaprio's "Inception," a teenager browsing Facebook, an older woman formatting a resume, a middle-aged mother buying food on Amazon, a 20-something checking his email and another searching for diagrams as he reads a medical textbook.
Even New York City, the town with the world's largest free public Wi-Fi plan, had people huddled in a Midtown Manhattan branch shortly before closing time on a recent Thursday to use the Internet. Some were there because their own computers were stolen or broken. For others, the library's silent nooks are an escape between work and home. But for a good many, such as a 60-year-old Washington Heights resident Nicole Tanis, the library's system is a necessity. She is one who does not pay for and cannot fathom affording broadband Internet at home on her income from Social Security and doing small tasks online. And in 2015, living without reliable access to the Web is, while not quite impossible, highly disadvantageous in myriad ways large and small.
Fifty-five million people, or 17 percent of Americans, lack access to broadband service, according to the Federal Communications Commission. Of those Americans making less than $25,000 per year, 48 percent do not have access to broadband at home.
Living in Upper Manhattan, Tanis takes a 40-minute subway ride to the library on a regular basis. While other branches are closer to her home, this one on 34th Street and Madison Avenue is quieter and has less time to wait for access. At the public library, patrons can sign out for 45-minute sessions. As the clock in the corner of her screen counts down, Tanis divides her time among reading the news, watching her favorite YouTube videos, checking her email and sending data to Reportez.com — an audit system of the U.S. Postal Service -- where she receives about $1 per submission.
"It's not a lot of money, and I could call. But the job's much easier if I do it online," Tanis said. This is one of several online jobs Tanis maintains. In fact, she is looking for other part-time positions via online.
Many companies' hiring process now start with the Web, in some cases exclusively. "If you go to a gas station today and you ask for an application for a job, they'll tell you to submit it online. You go to a Subway. Target. They're all processing those applications online," said Edyael Casaperalta, a research fellow at the Washington, D.C.-based nonprofit Public Knowledge. And some of the most accessible jobs for those who lack college or high school diplomas, such as telemarketing from home, require a broadband connection.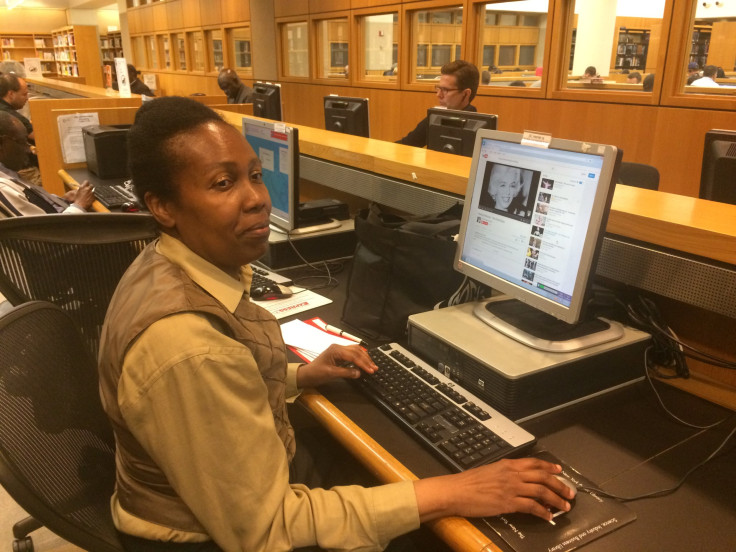 As more and more aspects of life move online, the greater the risk that those on the wrong side of the digital divide will fall further behind. The feds are hoping to prevent that. A proposal from the FCC released Thursday seeks to update the government's 30-year-old aid program for telephone plans, called Lifeline, to include broadband Internet. The proposal calls for an expansion of the number of providers in the program and the inclusion of minimum standards for dependable, high-speed Internet access. "As communications technologies and markets evolve, the Lifeline program also has to evolve to remain relevant," FCC Chairman Tom Wheeler wrote in a blog following the proposal's introduction.
'So Tired I Almost Passed Out'
For now, accessing the Internet is difficult for many who need to use it in their daily lives.
Jaime Mullin, a mother in her 40s living in Champaign, Illinois, works as a private investigator. She helps find lost family members, researches family history and supports mothers in the state Department of Children and Family Services. But she doesn't have a computer at home. Instead, she relies on her phone, provided paperwork and the telephone book.
While she pays $45 per month for a cell phone plan with unlimited talk and text and 3 GB of data, Mullin said she could not afford to invest in an Internet service. For her area, the most inexpensive Comcast Xfinity option is priced at $19.99 per month for the first year and $39.95 per month thereafter for the Internet plan. That doesn't include the $10-per-month modem fee.
As a private investigator, Mullin said she would love to have access at home to search online. Her son in middle school also needs access for school to complete assignments. Both must walk five miles to the closest library with free Internet or pay $72 annually for a bus pass. "I used to go to the library more, but it's so far. Sometimes it's freezing cold, and I have to wait for that bus. One time I was so tired I passed out on the street," Mullin said.
Mullin's also a volunteer as a family advocate with the Champaign-Urbana Citizens for Peace and Justice, where she leads a support group for mothers who have been separated from their children. At the organization's office at the Independent Media Center in Urbana, she occasionally has access to a working computer.
The lack of broadband isn't just a problem for low-income Americans. Many people live in rural areas in which the nation's major carriers have not laid down infrastructure to provide the service. So when your job requires Internet access, working from home – a convenience many Americans now take for granted – isn't feasible.
Jonathan Harrop, 29, is a marketing manager at a mobile engagement technology startup called Yvolver in Dallas, where he pays for AT&T U-verse. But when he grew up in Weston, Texas, a town with fewer than 800 residents and no stoplights, Harrop and his family had no broadband access. His father worked as a sales manager at DFDS Logistics, a freight forwarding company. "He could never take a day off or work from home due to the demands of his job requiring constant email communication," Harrop said.
Harrop also spent much of his time outside of his home during his schooling. "My house was a well-known no-go zone for other kids because we couldn't actually do any research there. Four teenagers staring at a loading screen is not a very productive use of their time," Harrop said in an email.
He occasionally had to skip after-school extracurriculars such as swimming practice -- activities that can often boost a high school resume for college -- to visit the public library and print out articles for homework.
Education Without Access
Life as a student without broadband was 10 years ago for Harrop, but the broadband gap continues to be a problem for many high school students today. With at-home school assignments, in-school standardized testing and college application processes moving online, low-income students must fight for their digital literacy to ensure they can graduate and move on to higher education.
Indeed, while the Free Application for Federal Student Aid is available both online and offline, the Web version "is easier to complete and process, and also more accurate," according to Edvisors. "FAFSA is a basic step for young people to move on from graduating high school. When you go home and you don't have access to the Internet, you're already at a disadvantage," Casaperalta noted.
While some students may have quick Internet access via a mobile data plan, uploading a resume and completing forms is challenging, if not impossible, on a smartphone. For students who can afford a laptop, there are places for public Wi-Fi. Public Knowledge's Casaperalta recalled meeting a high school basketball coach in Kentucky who leaves his Wi-Fi network open and encourages his students to access it. Many will park outside to complete assignments after school. Others will head to a local McDonald's.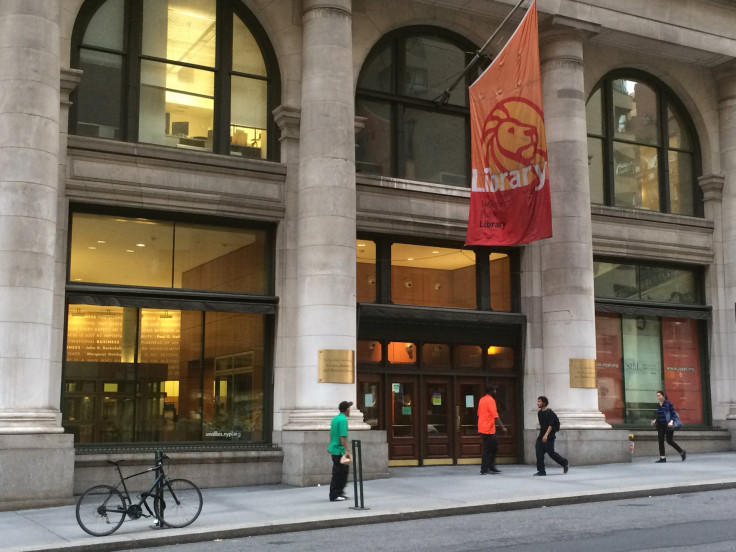 For Tanis from Washington Heights, her online life seems to be one big game of catch-up. She opens her email to show 8,315 unread messages on her Yahoo account. She checks eight messages before a 10-minute warning on her day's session pops up and prompts her to go back to sorting the bills next to her on the table.
© Copyright IBTimes 2023. All rights reserved.