Lisa Rinna's Daughter Shares Anorexia Struggles: 'You Don't Need To Be Skinny To Live'
KEY POINTS
Lisa Rinna's daughter Amelia Gray Hamlin was informed that she had months to live due to anorexia
Hamlin doesn't want anyone to blame her mom for her body image issues
Rinna posed with nothing but sunglasses on during a nude photoshoot for Christian Cowan
Lisa Rinna's daughter Amelia Gray Hamlin got candid about her anorexia battle and how one doctor told her that she only had months to live due to her poor health condition.
Hamlin, 19, told her fans in April 2018 that she was recovering from an eating disorder. In Tuesday's episode of the "Skinny Confidential" podcast, she revealed that she almost died from anorexia.
"I woke up one morning at my best friend's house. My parents, my sister, they're all outside, like waiting to pick me up. They're like, 'Get in the car. We're going to UCLA [to get treatment],'" Hamlin shared as quoted by Page Six.
"We show up, it's like this really scary old man's office. He looked at me and he was like, 'At this rate, in about four months, you're going to be 45 pounds and you're going to be dead.'"
The teenager realized that it was time to change her lifestyle after hearing what the doctor said. She also decided that she should not ruin her life after realizing that "you don't need to be skinny to live your best life."
The issue on Hamlin's anorexia battle resurfaced when Garcelle Beauvais asked her mom, Rinna, 57, if her sexy dancing videos affected her daughter's body image.
According to Hamlin, her body issues didn't involve her mom. In fact, she didn't want Rinna to be blamed for it because it wasn't her mother's fault that she was born petite.
"I get it that you're the new 'Housewife,' but you don't need to bring in a story that you probably know nothing about. She's probably never even read my posts on my story. I've never even met her," Hamlin said taking a jab at Beauvais.
"To bring that up and blame it on my mom, my mom already has to deal with so much blame and guilt."
Rinna is still in her best shape even if she is approaching 60. In June, she even posed with nothing but sunglasses on during a nude photoshoot for Christian Cowan.
The "Real Housewives of Beverly Hills" star said her secret to keeping her body in shape is her nutrition motto: "Moderation is the key." The reality star said she doesn't like the word diet because she wants to "eat 10 times more."
Hamlin's mom loves to share dancing videos on Instagram. In one clip, she showed off her grooves as Madonna's "Like A Virgin" played in the background.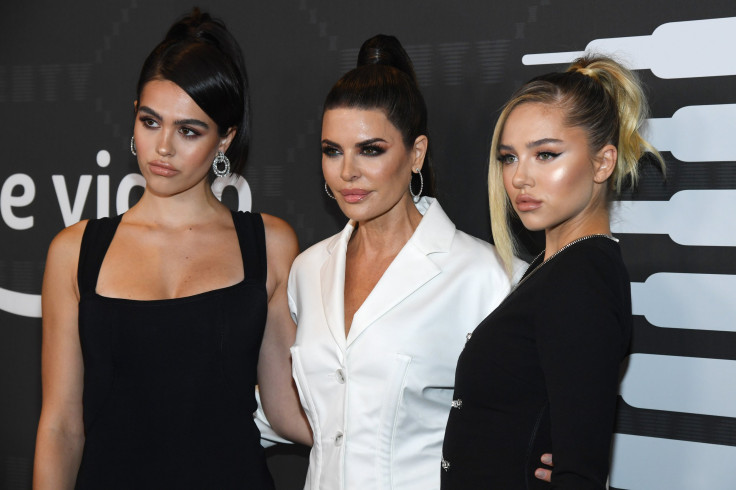 © Copyright IBTimes 2023. All rights reserved.