'LittleBigPlanet Karting' To Feature Drifitng, Boosting And New Level Editors, 'You Have To Make The Games For Someone You Love,' Design Director Says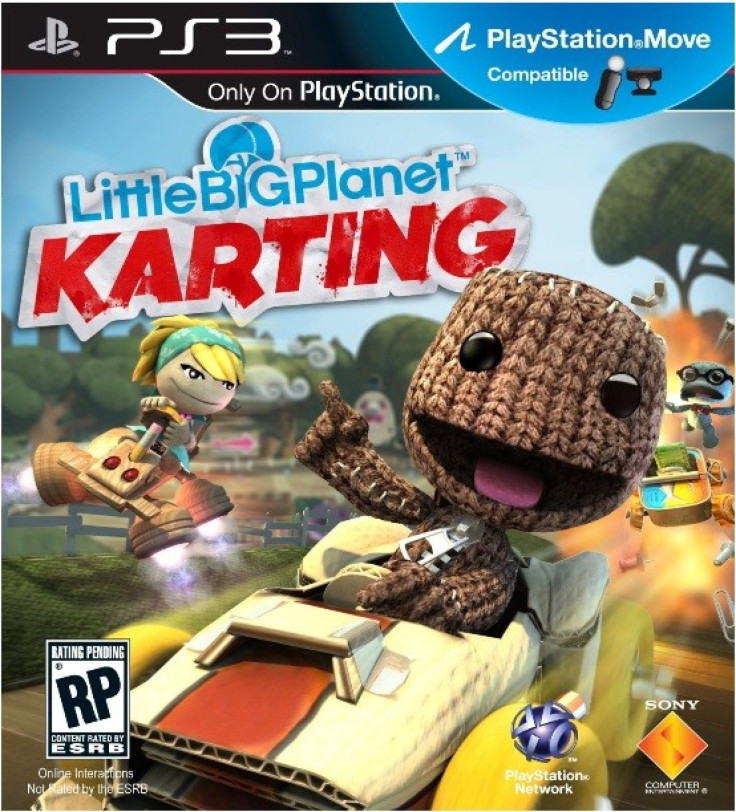 Little Big Planet has added a new dimension to the platforming genre, integrating mods and costumes into gameplay along with oddball maps and characters. It now seems that the adorable little Sackboy will be making its way to the racetrack as well as LittleBigPlanet Karting, set to debut October 2012 according to its Amazon.com listing.
Sackboy has become the new platform figurehead for the PlayStation console, but will a racing title match up to the renowned Mario Kart? Like the classic title that jumpstarted popularity in the cartoonish racing genre, LittleBigPlanet Karting will feature drifting, boosting, and a collection of weapons, according to 1up.
The creativity incorporated into Little Big Planet's gameplay that has distinguished it from similar titles may allow its karting spinoff to surpass expectations.
But in applying the crowdsourced creativity of LittleBigPlanet to the Karting genre, United Front Games may be able to defy expectations with a racer than promises to surprise, despite its very familiar trappings, writes 1up.
And developing a game that really resonates with fans requires more than well-defined gameplay; it takes a lot of love. For William Ho, Design Director for Untied Front Games, LittleBigPlanet Karting is being made for someone he loves, according to Kotaku.
You have to make games for someone you love, he said. Because that way you can imagine who you're making it for. You can imagine the smiles the game will bring to their face; you can imagine the good times that people you care about can have with your game.
This mood is definitely apparent in the previous LittleBigPlanet titles, with adorable little Sackboy jumping and smiling and just acting plain cute throughout the game's adventures.
Ho told Kotaku that he loves three things: the first is Kart Racers, the second is LittleBigPlanet and the third is the combination of those two things.
I've always loved them, he said. Even when I was a kid I loved cars.
In addition to offering multiple shortcuts and paths on its maps, the game will feature the fully-customizable characterstics that fans have come to love about the LittleBigPlanet franchise. Racers, karts, and tracks can all be altered using different tools, according to 1up.
That said, the most exciting prospect of LPB Karting can be found in its level editor, built on the basic structure on what United Front created for ModNation Racers, 1up writes.
Ho's longtime love for video games also played a role in crafting the adventure racing spinoff, and its sure to be apparent throughout the game.
I played every system when I was a kid, all the way back to the VIC 20 he also told Kotaku. I played all the classic racing games-games like 'Spy Hunter,' 'Jump and Bump' all of those games are part of my DNA. I really love that age, and I'm inspired by that age-when anyone could pick up and play a game with no instructions at all , and enjoy it right away! There's something cool about that.
© Copyright IBTimes 2023. All rights reserved.