Lockheed Martin Wins $174M Contract For ATACMS Missiles For US Army, UAE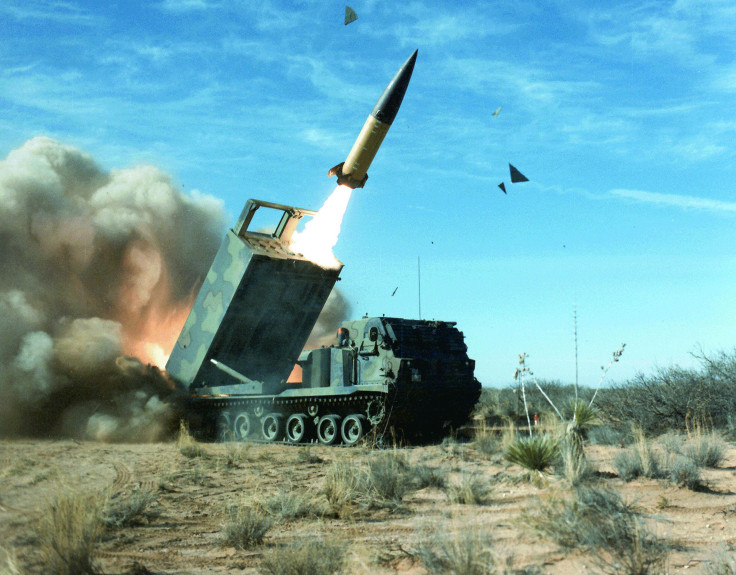 Lockheed Martin has received a $174 million contract to produce long-range, surface-to-surface missiles called "Army Tactical Missile System" (ATACMS) for the U.S. Army and the United Arab Emirates (UAE), the defense contractor announced Wednesday. The announcement came more than four months after the U.S. Army awarded a $78 million contract to the company for modernizing the ATACMS.
"ATACMS has unsurpassed surface-to-surface capability," Ken Musculus, vice president of tactical missiles at Lockheed Martin, said in a statement. "It is extremely reliable and proven in combat, which is why it continues to be our customers' choice for long-range strike requirements."
According to Lockheed Martin, more than 570 ATACMS missiles have been fired in combat. Each ATACMS missile is packaged in a Guided Missile Launch Assembly pod and is fired from the Multiple Launch Rocket System family of launchers.
The ATACMS missile features an improved Global Positioning System and carries a 500-pound blast fragmentation warhead. The missile has a maximum range of more than 186 miles, Lockheed Martin said, adding that the ATACMS can be found in the arsenal of several countries, including South Korea, Greece, Bahrain, Turkey and the UAE.
Lockheed Martin, which has produced more than 3,700 ATACMS missiles so far, also said that production for the new contract will be conducted at the company's facility in Camden, Arkansas.
According to a recent report released by IHS Jane's 360, UAE was one of the world's top five arms importers in 2014. Together with Saudi Arabia, which replaced India as the largest importer of defense equipment worldwide, UAE imported $8.6 billion worth of defense systems last year -- more than the arms imports of Western Europe combined.
© Copyright IBTimes 2023. All rights reserved.