Looking ahead 2050: Airbus unveils future planes
Airbus released fascinating series of images of their research project called, 'A vision of aviation in 2050' ahead of next week's Paris Airshow at Le Bourget Airport in France.
The Concept Cabin is 'a whole new flying experience inspired by nature' and doesn't replicate traditional cabin classes found in today's commercial aircraft. Replacing traditional cabin classes, personalized zones will offer tailored levels of experience. While taking a hop between destinations, according to Airbus, passengers in 2050 could join an interactive conference; enjoy a game of virtual golf; read the kids back home a bedtime story; and recharge in a 'vitalizing seat' whilst watching the planet spread out beneath their feet.
Showcasing the innovative interior design, Charles Champion, Airbus Executive Vice President Engineering, said in a press release: "Our research shows that passengers of 2050 will expect a seamless travel experience while also caring for the environment. The Airbus Concept Cabin is designed with that in mind, and shows that the journey can be as much a voyage of discovery as the destination. Whichever flight experience is chosen, the passenger of 2050 will step out of the Airbus Concept Cabin feeling revitalised and enriched."
Visitors to Le Bourget International Airshow in Paris will also be able to experience the Airbus' Future of Flight film, a 360 planetarium movie – a vision of the transformations in air transport between now and the middle of the century which not only focuses on aircraft designs and innovations, but also addresses passenger expectations. The movie will be part of the planetarium's programme at the Musee de l'Air et de l'Espace from June 20 to 26.
Click Start to take a look at the panoramic view of 2050 that Airbus presents: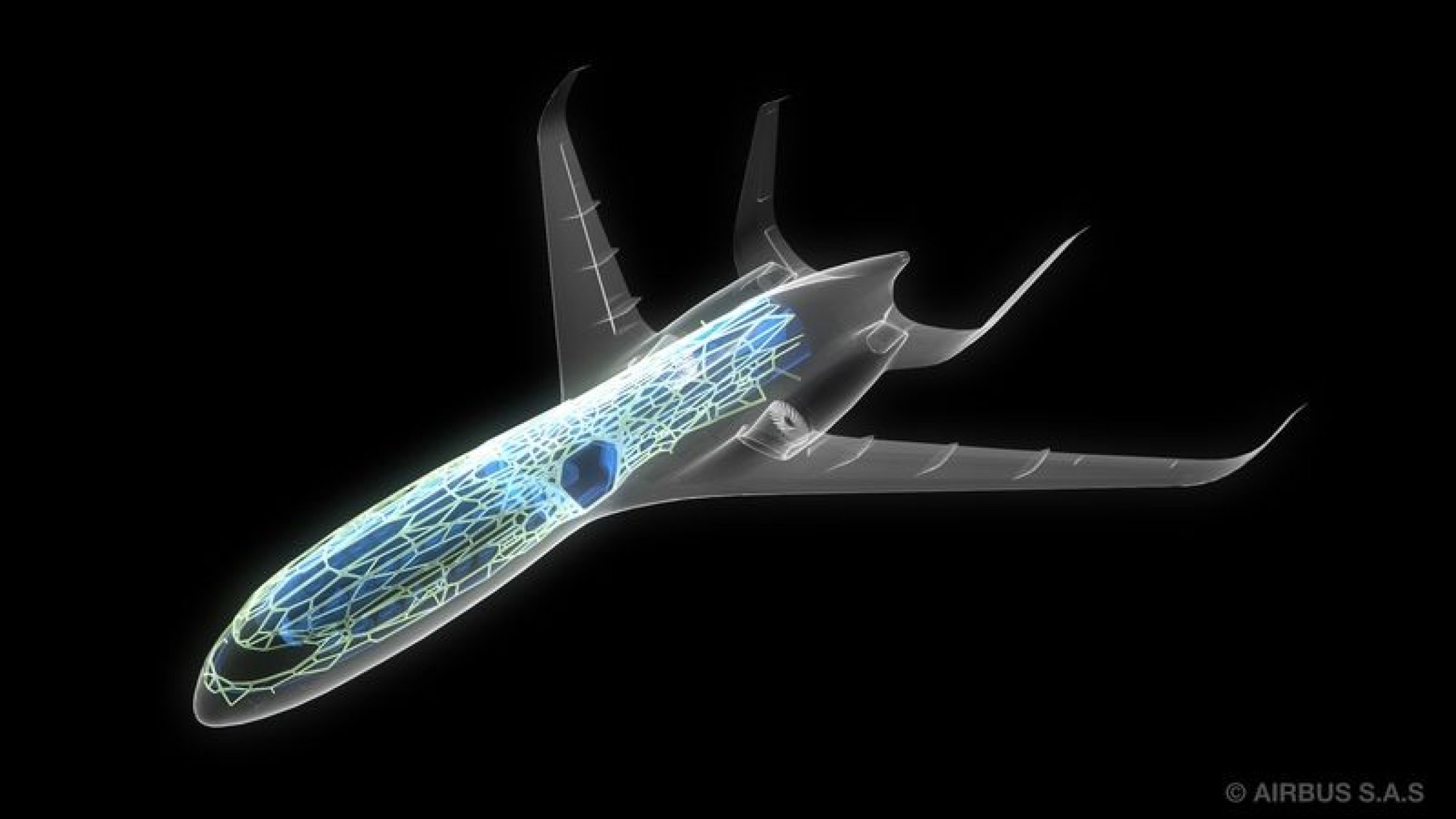 © Copyright IBTimes 2023. All rights reserved.