The Los Angeles Times' (TPUB) Newest Investor Is Not Your Typical Newspaper-Owning Billionaire
LOS ANGELES — Now that a billionaire tech investor has bought a stake in embattled Tribune Publishing, the parent company of the Los Angeles Times, happier days would seem to be ahead. After all, the hiring and traffic boom at the Washington Post since Amazon founder Jeff Bezos took over seems to be a blueprint for the benevolent benefactor model of legacy media ownership.
But Tribune's newest investor is a cancer drug inventor, not an e-commerce wizard, and he only owns about one-eighth of a company that's still dealing with infighting amongst its shareholders about a proposed takeover bid. Further, he wants to uproot and reinvent legacy media altogether, not steward it through the digital age.
Biotech entrepreneur Patrick Soon-Shiong, LA's richest man, announced Monday that he had acquired slightly less than 13 percent of Times parent Tribune Publishing for $15 a share, becoming the company's second-largest shareholder and the vice chairman of its board. That is the same price per share USA Today publisher Gannett offered in its second bid to acquire Tribune outright. Bringing on Soon-Shiong would seem to be enough for Tribune chairman Michael Ferro to successfully fend off Gannett's overtures, as Tribune shares plummeted with investors believing the deal was now off the table.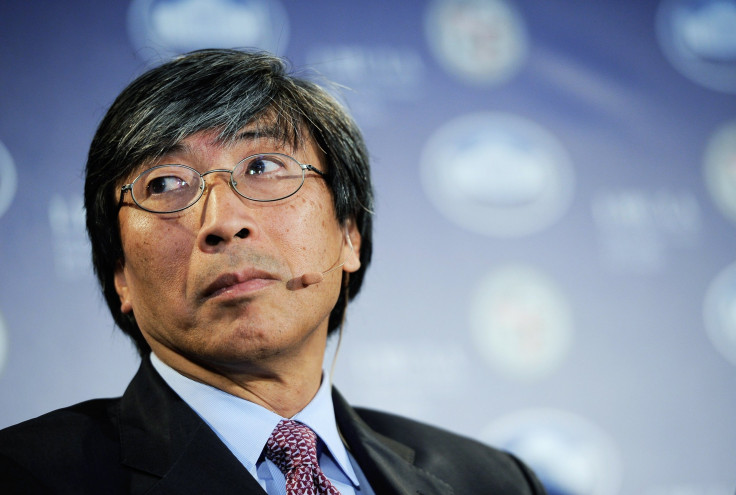 Soon-Shiong, whose net worth has been estimated at more than $15 billion by the Los Angeles Business Journal, founded and sold two drug companies for a sum of nearly $8 billion. He currently runs several healthcare tech businesses under the NantWorks umbrella and is working on a cancer "moon shot" involving immunotherapy and DNA analysis. Soon-Shiong had been rumored to have been kicking the Times' tires last year, but a source close to him who was not authorized to speak on the record denied those reports and said his interest really arose in the last week when Ferro reached out and started talking about ways NantWorks' technology could enhance Tribune's offerings.
As part of Soon-Shiong's investment, NantWorks opened up its technology to Tribune and the two sides signed a licensing agreement on more than 100 patents related to artificial intelligence and other potential news media applications. Soon-Shiong also told Bloomberg about his plan to implement "machine vision" technology — where readers can swipe a camera over a story on a printed page and a related video immediately loads.
All that makes for an easy and natural comparison with Bezos, another self-made billionaire who has put technology at the center of his news organization. Bezos mostly stays out of news coverage but has been at the forefront of improving the Post's tech and customer service, working on initiatives such as cutting its load times and developing software that optimizes versions of stories with the most popular headlines and art. He has also presided over the hiring of dozens of reporters and a substantial increase in unique online visitors.
But while Bezos has mostly stayed out of the newsroom and speaks in the earnest, problem-solving language of a born engineer and tinkerer, Soon-Shiong is a bigger personality with a grander style and a reputation as much more of a showman and salesman. He was also the highest-paid CEO of any publicly traded company last year, making almost $330 million from NantKwest, one of the NantWorks companies.
There's also the fact that unlike the Post, which is wholly owned by Bezos' personal investment fund, a poison-pill provision effectively blocks a single person or organization from buying more than 20 percent of Tribune's outstanding stock. So Soon-Shiong and Ferro have to work together, or they face another potential messy situation like the one that enabled Soon-Shiong to join Tribune in the first place. Tribune's other shareholders also won't be as free to ignore quarterly financial scorekeeping as Bezos is. And while Bezos is essentially optimizing the traditional newspaper for the digital age, Soon-Shiong speaks about rethinking the entire concept of a newspaper or news portal as the way to deliver content.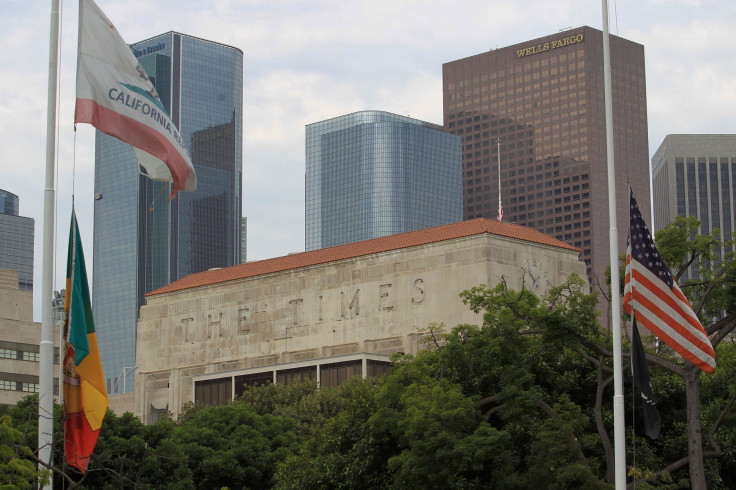 Soon-Shiong has a relationship with LA's main business weekly, the Los Angeles Business Journal, with whom he has sponsored the Patrick Soon-Shiong Innovation Awards since 2010. The source said he expects that relationship to continue. Soon-Shiong is also a part owner of the Los Angeles Lakers and shared a hug with Kobe Bryant after his 60-point farewell performance last month. He told Bloomberg he plans to reach out to people inside the Times to find ways to work with the team.
However, the source close to Soon-Shiong said the billionaire believes news organizations like the Times and Chicago Tribune play an important role in keeping communities together, and that having a voice that has its facts checked and vetted is increasingly important at a time when anyone can post anything anywhere. He also said Soon-Shiong's view of the role of media is heavily influenced by his youth as a member of the Chinese minority in apartheid South Africa and the discrimination he faced from white Afrikaners.
Austin Beutner, who served as publisher of the Times for about a year before his firing last September, had pushed for more initiatives focusing on relatively undercovered communities. Those included hiring a black Twitter reporter and entering into a now-defunct partnership with journalist Jose Antonio Vargas, which was going to produce stories, videos and other digital content covering "the intersection of race, immigration, identity and the complexities of multiculturalism." Vargas' split appeared to be a casualty of Beutner's departure, but if Soon-Shiong cares to use his influence on what appears to be a point of passion for him, the Times' race and culture coverage could be expanded.
And while articles about Bezos' stewardship of the Post invariably include the phrase "long runway," Soon-Shiong did not invest in Tribune as a "philanthropic exercise," the source said. But it's not just about maximizing profits either: The source said Soon-Shiong understands the public good a diligent newspaper that holds people accountable provides — even though his proposed Lakers initiative seems to run counter to that.
Soon-Shiong has never invested in a media company, but he has also never failed at any of his ventures, plenty of them higher risk than the newspaper business. He's cleaned out plenty of short sellers who doubted his seemingly fantastical claims about his drug companies. And given the sci-fi future he's already outlined for Tribune, it's probably safe to assume more completely out-of-the-box ideas of the type someone with the audacity to think he can cure cancer would suggest. The news business is getting its own moon shot.
© Copyright IBTimes 2023. All rights reserved.