Lost Your iPhone? Here's How The 'Find My' App Helps You Find It
Apple has decided to combine all the features of old apps such as Find My iPhone, Find My Apple Watch and Find My iPad into one app called the "Find My" app. This app, coming with iOS 13 and macOS Catalina, helps iPhone users find their lost smartphones even when the devices are offline.
The new Find My app locates lost iPhones by crowd-sourcing its location. It uses another Apple device to detect the missing iPhone's Bluetooth signal, then reports the approximate location of the device to the owner of the missing iPhone. This can be done without the need for the missing iPhone to connect to wi-fi or a cellular network.
Is it safe?
Apple, as per 9To5Mac, said the process is "completely anonymous and encrypted end ‑ to ‑ end, so eve ryone's privacy is protected." This means that no one else --not even Apple-- will be able to determine the approximate location of the missing iPhone except its owner.
Wired previously explained that owners of lost iPhones can only locate their missing devices using a secondary Apple device that they also own.
Apple devices belonging to the same owner will have the same private key and generates the same rotating public key that other Apple devices pick up, encrypt and upload with the device's location information.
Once any of these devices are marked as missing, the secondary Apple device will upload the same hash of a public key to Apple, which will then search through its "millions of stored encrypted locations" to find a matching hash. Apple will then notify the user about the missing device's location, after it finds a matching hash, through the secondary Apple device
Here's how to use it
It's fairly easy to use the "Find My" app.
First, users should launch the app on a secondary Apple device.
Next, users should tap on the "Devices" tab at the bottom, and then look for the missing device on the list and map.
Tap on the missing device. This will then allow users to mark it as lost, command it to play a sound, or ultimately erase it from the list.
Apple, as per MacRumors, said the feature doesn't have any marked impact on the device's battery life and data usage.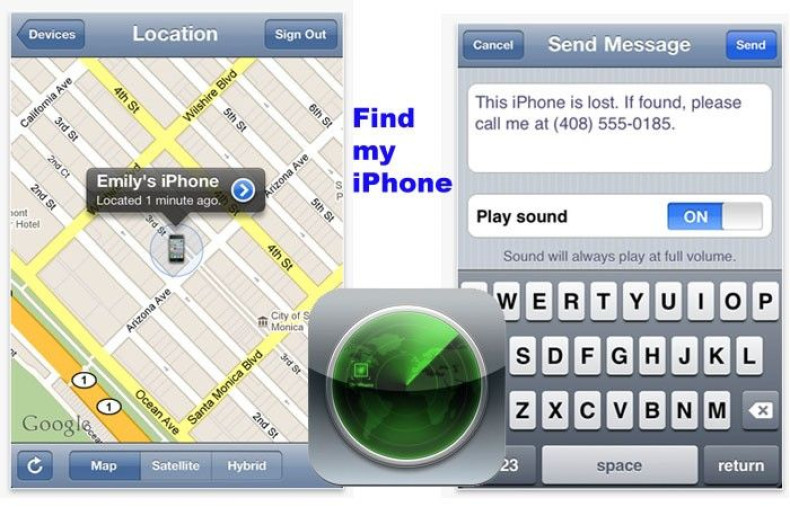 © Copyright IBTimes 2022. All rights reserved.