Louis CK: How He Made $500K in 4 Days
ANALYSIS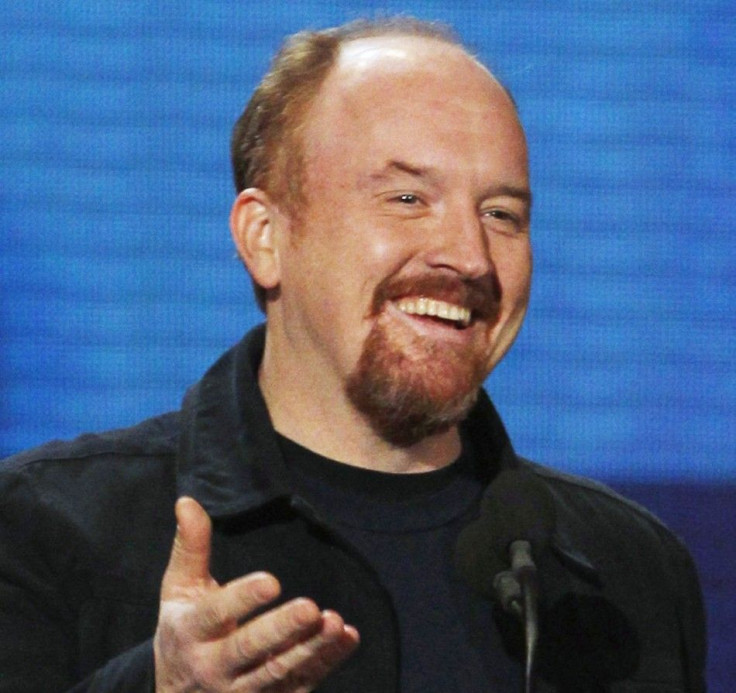 Comedian Louis CK, real name Louis Szekely, took a major risk by openly selling his latest stand-up special, Louis CK Live at the Beacon Theater, for only $5 on his website and refusing to put any DRM restrictions on the video, which made it easily susceptible to pirating and torrenting. Four days later, Louis CK's experiment surprisingly paid off: The comedian now reports making a profit of about $200,000, after banking more than $500,000 in revenue from the online-only sale.
I have a profit around $200,000 (after taxes $75.58), he said in a statement on his website. This is less than I would have been paid by a large company to simply perform and let them sell it to you, but they would have charged you about $20 for the video. They would have given you an encrypted and regionally restricted video of limited value, and they would have owned your private information for their own use. They would have withheld international availability indefinitely.
This way, you only paid $5, you can use the video any way you want, and you can watch it in Dublin, whatever city is in Belgium, or Dubai. I got paid nice, and I still own the video (as do you).
For a measly $5, users can buy the 1.2GB H.264-encoded high-quality MP4 video, and can download up to three copies and stream it twice. Louis CK's special is only available on his website, but he has already sold 110,000 copies so far.
I really hope people keep buying it a lot, so I can have sh-tloads of money, but at this point I think we can safely say that the experiment really worked, Louis CK said. If anybody stole it, it wasn't many of you. Pretty much everybody bought it.
Louis CK used the $500,000 to pay off several costs, including the $170,000 it took to produce the show, and the $32,000 he spent on building and editing his own website. In the end, the 44-year-old comedian is left with a happy pile of cash and plenty of publicity.
I'm really glad I put this out here this way and I'll certainly do it again, Louis CK said. If the trend continues with sales on this video, my goal is that I can reach the point where when I sell anything, be it videos, CDs or tickets to my tours, I'll do it here and I'll continue to follow the model of keeping my price as far down as possible, not overmarketing to you, keeping as few people between you and me as possible in the transaction.
One of the main reasons people didn't want to pirate Louis CK's movie is because of his honesty and sincerity he displayed in a written note to people who might torrent his video for free.
Look, I don't really get the whole 'torrent' thing, Louis CK wrote. I don't know enough about it to judge either way. But I'd just like you to consider this: I made this video extremely easy to use against well-informed advice. I was told that it would be easier to torrent the way I made it, but I chose to do it this way anyway, because I want it to be easy for people to watch and enjoy this video in any way they want without corporate restrictions.
Please bear in mind that I am not a company or a corporation. I'm just some guy. I paid for the production and posting of this video with my own money. I would like to be able to post more material to the fans in this way, which makes it cheaper for the buyer and more pleasant for me. So, please help me keep this being a good idea. I can't stop you from torrenting; all I can do is politely ask you to pay your five little dollars, enjoy the video, and let other people find it in the same way.
Louis CK's special did make it onto torrent sites like The Pirate Bay, but uploaders have backed off. One uploader wrote an extremely apologetic note to the comedian. The uploader's note is included here, quoted exactly as posted, with no corrections.
yea its the new one yea i kinda feel bad putting it here but people like louis ck gotta realize without torrents and the net he wouldnt be anywhere bc honestly louis i know ur here and i know u mite be mad at me but u gotta realize not everyone has paypal , not everyone has credit cards, some people use net lounges, some have barely money for food, art = comedy should be shared with the mass , and Believe me u can judge the popularity more from the torrent downloads then the paypal sales, also if people like it , its easier to buy on there ipad/ipod or personal/work computers...more buzz = more fales
Hope you understand louie
sorry
By selling his special for a low price and without DRM restrictions, Louis CK demonstration of goodwill turned out to be extremely difficult for his fans to violate. Like CK says, it's tougher to steal from a struggling artist than it is from a big corporation like Comedy Central (owned by Viacom).
To steal from someone and not feel bad, you either have to be a sociopath or view the act differently, he comedian said. One way is to remove 'someone' from the equation. You're not stealing from a person. Big companies do a lot to help people view them as less than human.
Louis CK is watching how sales progress, comparing his tracking to that thing in the movie 'Twister' where they send a bunch of little data-collecting balls up into a tornado and just download the lovely results. He remains optimistic that his experiment will continue to work, and people will keep buying instead of downloading illegally.
Please continue to tell your friends to come and buy the show, he said. If it works, I will continue to release material in this way. Like I said, the jury is out on whether this model works. So far so good.
© Copyright IBTimes 2023. All rights reserved.