Low Start Likely for US Markets; Oil Up
A lower opening likely for the U.S. stock markets Wednesday, after major index futures remained downcast in the morning.
Federal Reserve Chairman Jerome Powell's comment that the central bank would have a "patient approach" to monetary policy seemed to have weighed on the market.
Around 03:45 a.m. ET, Dow Jones Industrial Average futures were down 60 points, indicating a negative open of more than 73 points.
Futures on the S&P 500 and Nasdaq Composite were also down. President Donald Trump's scheduled summit with North Korean leader Kim Jong Un in Hanoi is being keenly watched.
Best Buy, Campbell Soup, Booking Holdings, HP and L Brands will publish their quarterly results on Wednesday.
Oil jumps
Oil prices jumped Wednesday after reports of slimming crude inventories of the U.S. and OPEC's plan to keep the supply cuts despite President Trump's pressure.
U.S. West Texas Intermediate (WTI) crude oil futures moved to $55.89 per barrel at 0755 GMT, up 0.7 percent, from the last settlement. International Brent crude futures also jumped 0.4 percent to $65.48 per barrel from the previous close.
"Crude oil futures bounced as OPEC members remained firm on planned production cuts despite heightened political pressure from U.S. President Trump early this week," noted Benjamin Lu of Singapore-based brokerage Phillip Futures.
Asian markets showed mixed trends Wednesday prior to the Trump-Kim Jong Un meeting in Vietnam.
The Shanghai Composite advanced 0.42 percent while the Shenzhen composite slipped 0.567 percent. Hong Kong's Hang Seng index also tumbled 0.15 percent in the final hour of trading.
Shares in India were hit by the tensions between New Delhi and Pakistan. The Nifty 50 slipped 0.59 percent and Indian rupee lost 0.5 percent against the dollar at 71.301. Japan's Nikkei 225 was up 0.5 percent. South Korea's Kospi added 0.37 percent. Australia's ASX 200 rose 0.36 percent.
Gold steady
Gold prices appeared steady on Wednesday after the dollar slid to a low after Federal chairman Jerome Powell reiterated that there is no haste in hiking interest rates.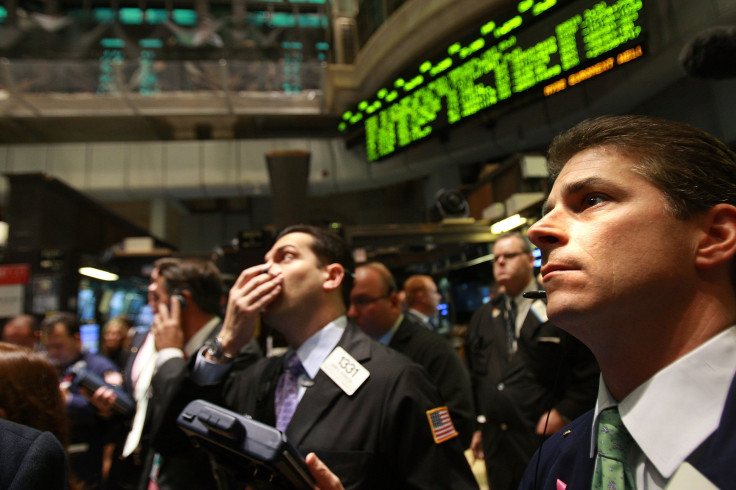 Spot gold was marginally 0.1 percent down at $1,327.26 per ounce as of 0741 GMT, while U.S. gold futures stood flat at $1,329.
"Gold has found very good support at $1,300, especially after the Fed's stance," said Mark To of Wing Fung Precious Metals in Hong Kong.
© Copyright IBTimes 2023. All rights reserved.