Lower Open Likely For US Markets: Oil Price Up
Lower open expected for the U.S. markets Wednesday after U.S. stock index futures looked lower Wednesday morning.
Market participants are awaiting the comments of Fed chief Jerome Powell at his testimony before the Congressional panel for cues on a possible rate cut in July.
At 6 a.m. ET, Dow Jones futures hinted a negative open of more than 70 points. The S&P and Nasdaq futures were also lower.
Investors are anxious to learn whether Fed Chairman will confirm or reject expectations on a policy easing in July. The prevailing view is that the Fed may oblige a quarter-point rate cut on the July 31 meeting.
On data, weekly jobless claims are coming at 7 a.m. ET.
AngioDynamics and MSC Industrial Direct will report their latest quarterly earnings before the bell. Those releasing their corporate results after market close will be AAR, Bed Bath & Beyond, and PriceSmart.
Oil up
Oil prices surged on Wednesday after reports appeared that the U.S. crude stockpiles fell for a fourth consecutive week.
The West Texas Intermediate (WTI) crude jumped 81 cents, to $58.64 by 0151 GMT. Brent zoomed 61 cents at $64.77, having earlier hit $64.95.
According to data from the American Petroleum Institute (API), the U.S. crude inventories fell more than expected. The government data from the Energy Information Administration (EIA) is due on Wednesday.
Oil prices have been under pressure from concerns about global economic growth amid trouble for growth from the U.S.-China trade war. Lower economic growth means reduced demand for commodities including oil.
Asia Pacific markets mixed
Asia stocks were mixed on Wednesday. The markets are awaiting the details of U.S. Federal Reserve Chief Jerome Powell's testimony before the House Financial Services Committee on Wednesday.
The stronger jobs report had dimmed expectations of Fed considering a rate cut in July.
"We expect Powell to reiterate the Fed's belief that the case for more accommodative monetary policy has strengthened and its commitment to ensuring the US economic expansion does not falter," said Joseph Capurso, senior currency strategist at Commonwealth Bank of Australia.
Chinese stocks slipped on Wednesday. The Shanghai Composite lost 0.44 percent.
Hong Kong's Hang Seng index added 0.32 percent at the final hour of trading. South Korea's Kospi advanced 0.33 percent and Australia's ASX 200 gained 0.36 percent.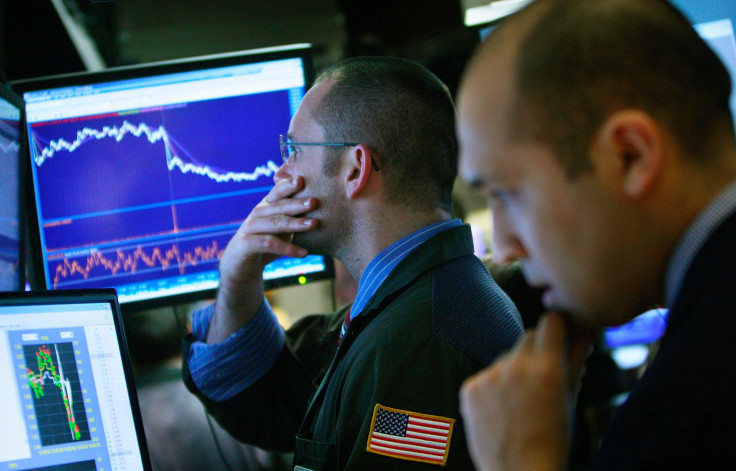 Japan's Nikkei 225 slipped 0.15 percent and the Topix fell 0.23 percent. The consumer price index in China rose 2.7 percent in June vis a vis last year the same period per expectations from a Reuters poll.
Falling pork supply pushed up food prices. This followed the diminished supply after the African swine fever scare. In June, food prices increased 8.3 percent year-on-year, higher than May's 7.7 percent.
Gold slips
Gold prices slipped on Wednesday after the dollar gained strength over dimmed expectations of a sharp U.S. interest rate cut.
The minutes of the Fed's previous meeting is expected on Wednesday.
Spot gold fell 0.5 percent at $1,391.35 per ounce as of 0717 GMT. The U.S. gold futures slipped 0.5 percent to $1,393.50 an ounce.
"Fading U.S. rate cuts expectations have imposed considerable headwinds on bullion's appeal as traders pivot towards a strong recovery in the U.S. dollar," said a note by Phillip Futures.
© Copyright IBTimes 2023. All rights reserved.