Lowe's To Close 34 Stores: Why Is The Home Improvement Retailer Shutting Locations?
As Lowe's (LOW) announced its third-quarter earnings report on Wednesday, the home improvement retailer also revealed that it will close 34 "underperforming" stores located in Canada. The company reported net earnings of $1 billion for the quarter compared to net earnings of $629 million in the third quarter of 2018.
Lowe's said it initiated a strategic review of its Canadian operations in the third quarter, which resulted in a change to its leadership team in the region as well as a review of its "long-lived asset impairments." To improve future sales in Canada, the company said it will close stores and work to improve efficiency and operational complexity under all its store brands.
Store closures will reportedly include 26 Ronas, 6 Lowe's, and 2 Reno-Depots that are expected to close in January and February of 2020. The Canadian store closures add to the 51 U.S. and Canada locations that Lowe's announced it was closing back in November 2018. A total of 31 of the stores were located in Canada at the time.
Additional changes to its Canadian operations will include a reorganization of its corporate structure and better rationalization of its products, which Lowe's said was designed to provide "a more coordinated assortment to the customer."
"Although we still have work to do, I am confident we are on the right path to build a better Lowe's and generate long-term profitable growth," Marvin R. Ellison, Lowe's president and CEO said. "We are committed to the Canadian market and are taking decisive action to improve the performance and profitability of our Canadian operations.
"We also have a detailed roadmap and a very experienced team in place to repair our Lowes.com business. As we enter the fourth quarter, we are building strong momentum in the U.S. and are well positioned to deliver strong topline performance, while also driving margin improvement and operational efficiency."
Sales for the third quarter were $17.4 billion, with consolidated comparable sales increasing by 2.2%. In the U.S. comparable sales also increased by 3%.
"We were pleased with the performance of our U.S. home improvement stores, which reflects a solid macroeconomic backdrop and continued progress in our transformation driven by investments in customer experience, improved merchandise category performance, and continued growth of our Pro business," Ellison said.
"Due to improved execution, we delivered strong earnings per share growth, and as a result, we are raising our adjusted earnings per share and adjusted operating income guidance for 2019."
Lowe's full-year 2019 guidance has been updated to reflect a total sales increase of about 2%, with comparable sales to grow by about 3%. Operating income is also expected to increase 290 to 320 basis points with adjusted operating income as a percentage of sales to grow 40 to 60 basis points. Diluted EPS is anticipated to reach $5.35 to $5.47 with adjusted diluted EPS to range from $5.63 to $5.70 for the year-end, the company said.
Shares of Lowe's stock were up 5.69% as of 10:30 a.m. EST on Wednesday.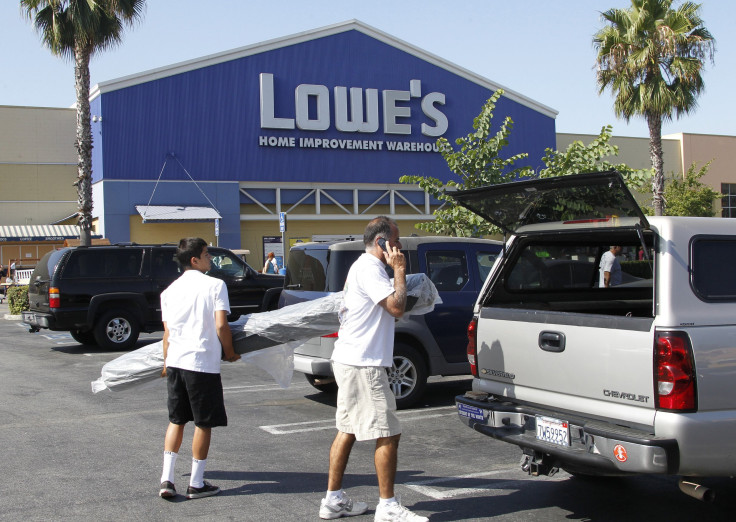 © Copyright IBTimes 2022. All rights reserved.
FOLLOW MORE IBT NEWS ON THE BELOW CHANNELS