Lukashenko Claims Ukraine Is Planning To 'Start A War' With Belarus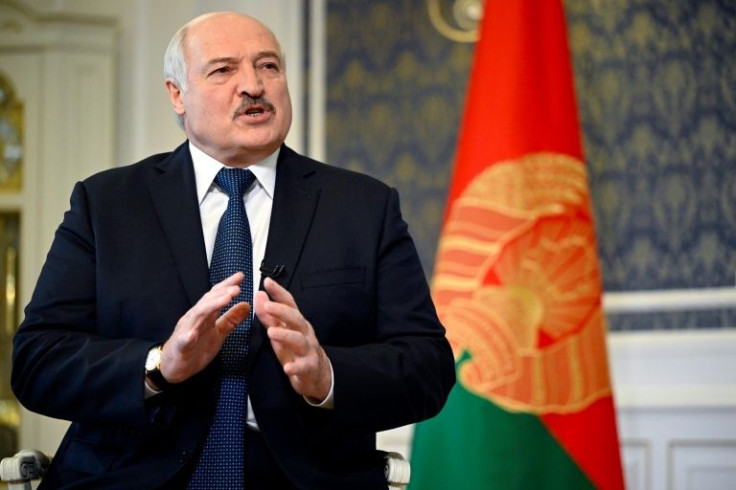 KEY POINTS
President Lukashenko claims Ukraine is planning to attack Belarus
Lukashenko said Russia and Belarus will deploy troops near the Ukrainian border
Exiled Belarusian opposition leader, Sviatlana Tsikhanouskaya, contradicts the Belarusian President's claim
Belarusian President Alexander Lukashenko announced on Monday that a joint task force between the Belarusian and Russian troops will be deployed near its border with Ukraine after claiming Kyiv is planning to start a war with the nation.
In a meeting on security, Lukashenko said he has spoken with Russian President Vladimir Putin and both leaders agreed to deploy a regional group of forces following reports from "unofficial channels" saying Ukraine is planning strikes on Belarus.
"I've said already that today Ukraine is not just discussing but planning strikes on the territory of Belarus," state news outlet Belta cited Lukashenko saying.
"The process has begun. They are being pushed by their patrons to unleash a war against Belarus in order to draw us in it and deal with Russia and Belarus at a time."
Without specifying where the troops would be deployed, Lukashenko said the task force is already being developed and will include more than 1,000 soldiers. He noted that thousands more Russian soldiers could be stationed in Belarus shortly.
He added that his country "must have plans in advance to counter all kinds of scoundrels who are trying to drag us into a fight."
"There should be no war on the territory of Belarus," he said.
Lukashenko's announcement comes after Russian missiles hit various cities across Ukraine, including its capital Kyiv, on Monday. The attack is in retaliation to the recent bombing of the Kerch Strait Bridge, which Russian President Vladimir Putin blamed Ukraine for and called an act of terrorism.
Sviatlana Tsikhanouskaya, an exiled Belarusian opposition leader, rejected the claims of Lukashenko and noted that "Ukraine doesn't pose a threat to Belarus."
"It's a lie by Lukashenka to justify his complicity in the terror against Ukraine. He also violates our national security. I urge the Belarusian military: don't follow criminal orders, refuse to participate in Putin's war against our neighbors," she said in a Twitter post.
Belarus is believed to be financially and politically dependent on its main ally, Russia, whose forces sent soldiers and military equipment from Belarusian bases into northern Ukraine when it started the invasion on February 24.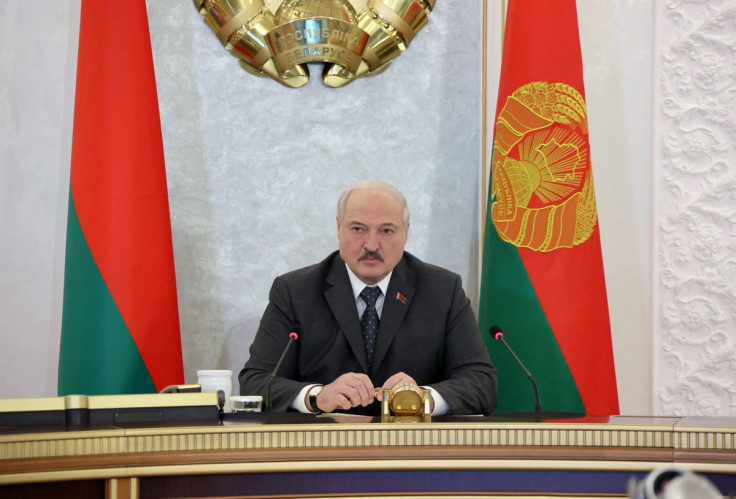 © Copyright IBTimes 2023. All rights reserved.