'Machinarium' And 'Botanicula' Are On Sale For iOS Devices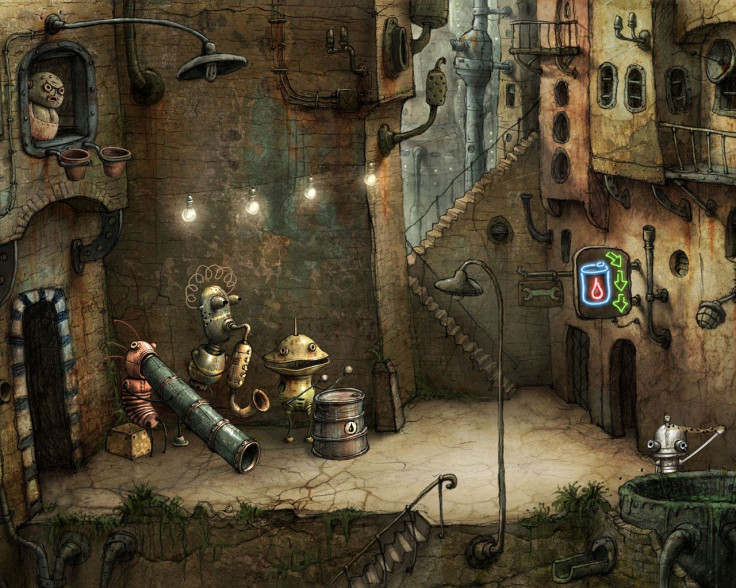 Fans of the "point-and-click" genre are in luck, as "Machinarium" and "Botanicula" are currently on sale in the iTunes App Store. Both games have been praised for their gorgeous graphics and interesting stories, so this makes the sale even more noteworthy, as both games are of excellent quality.
While both games look different, they do have similarities according to Pocket Gamer. Both mobile games star mute characters that have to solve various puzzles, without a word of dialogue seen or heard. All of the storytelling is done through the actions of the characters, which is one reason why both games have garnered praise.
Another similar quality within both games is that the graphics consist of hand-drawn characters and locales. While both games have extremely different settings that will be touched on later, they're both good and currently cost $1.99 each.
The main difference between the two games is that "Machinarium" stars a robot in a junkyard and "Botanicula" stars a number of insects in a forest. The themes of both games seem to conflict with each other -- seeming like a technology versus nature kind of standoff -- but the similarities that both games share ensure a place in any mobile gamer's platform of choice.
Oddly enough, while both games are available in iOS and Android devices it seems like the iOS versions are the only ones on sale. Kotaku had a look at games on sale for both platforms, showing that "Machinarium" is only on sale for iOS and is still full price on Android.
Though the move isn't too surprising, especially since it happens all the time, it is somewhat disappointing for those with an Android device. That's not to say that both games aren't worth full price, but it seems less likely to be bought in regular price considering how popular free-to-play games have been in mobile devices.
Still, iOS gamers should get the games while they're cheap. Both games look very good and play just as well, perfectly implementing the point-and-click genre to mobile devices. If Android gamers have some extra cash to spare, they should still consider getting both games if they haven't already.
Botanicula - Pre-release Trailer (HD) (Credit: YouTube/Jamie Davey)
Machinarium - Official Trailer (Credit: YouTube/Amanita Design)
© Copyright IBTimes 2023. All rights reserved.