'Mad Men's' Jon Hamm Calls The Kardashians F---ing Idiots: From Obama To Daniel Craig, Others Who Despise The Reality Stars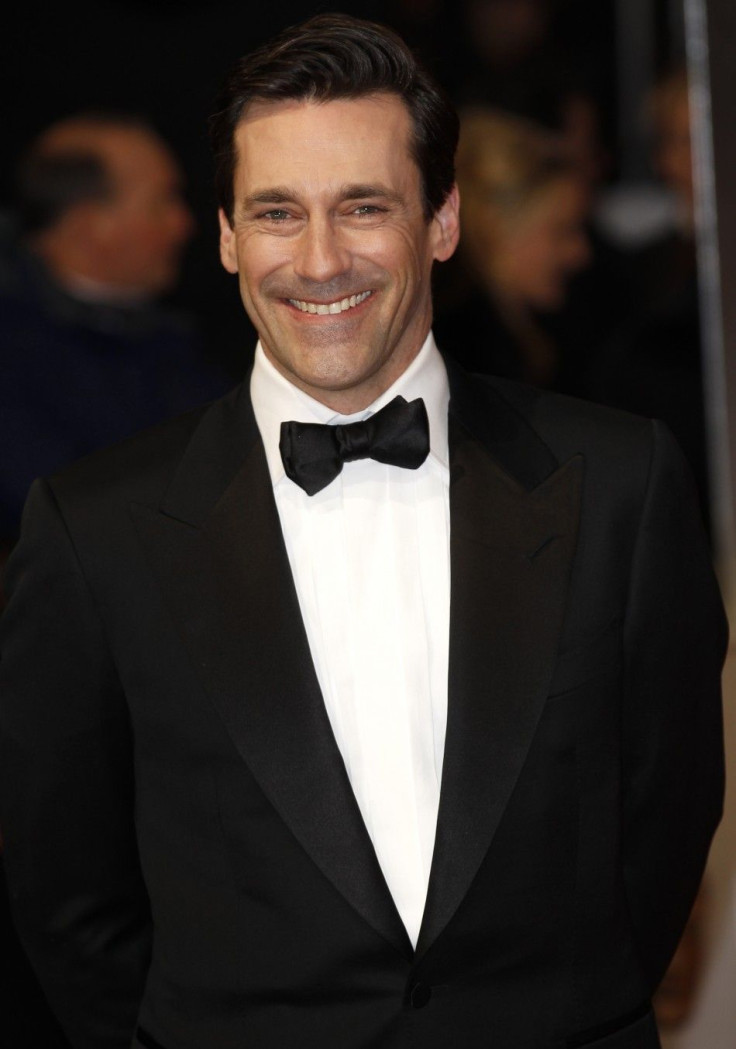 The Kardashian family is quickly becoming one of the most hated bunch in Hollywood. Since Kim Kardashian's quickie marriage and divorce, it seems that several prominent A-lister's are lining up to take aim at the reality stars. Friends With Kids actor, Jon Hamm is the latest celeb to express disdain for the Keeping up with the Kardasians clan. Here's a look at who else just can't stand them.
Jon Hamm: Mad Men star Jon Hamm, who was a teacher before scoring the lead on the hit AMC show, is not a big fan of the Kardashian family...or Paris Hilton. In an interview with Elle magazine Hamm couldn't refrain from telling the world what really thought of the publicity seeking family.
Whether it's Paris Hilton or Kim Kardashian or whoever, stupidity is certainly celebrated. Being a f---king idiot is a valuable commodity in this culture because you're rewarded significantly. Incuriousness has become cool. It's celebrated. It doesn't make sense to me.
President Barack Obama: Even President Obama hasn't been able to ignore TV's most famous reality family. In a 2011 interview, First Lady Michelle Obama told reports that her daughters were encouraged not to watch their popular E! series. She revealed:
Barack really thinks some of the Kardashian - when they watch that stuff he doesn't like that as much.
Chelsea Handler: Late night talk show host Chelsea Handler has said that she rather not follow the same path as her fellow E! stars. She has expressed a desire to work on a more meaningful show in the future and praised the E! network...minus the Kardashians.
I can't keep doing the same thing; my brain is bleeding. I want to do something that's more mindful and isn't celebrity-based. I'm not looking to totally bail on E! They've done a lot for me, and I like it here... if you take away the Kardashians.
Daniel Craig: When Daniel Craig married girlfriend Rachel Weisz, few even knew they were an item. By contrast, Kim Kardasian's 72-day marriage to Kris Humphries was a media spectacle. This didn't sit well with the Girl with a Dragon Tatoo star who told GQ:
Look at the Kardashians, they're worth millions. I don't think they were that badly off to begin with, but now look at them. You see that and you think, 'What, you mean all I have to do is behave like a f------ idiot on television and then you'll pay me millions?' I'm not judging it - well, I am obviously, he reportedly added.
© Copyright IBTimes 2023. All rights reserved.