Major Internet Service Providers Accused Of Throttling Customer Traffic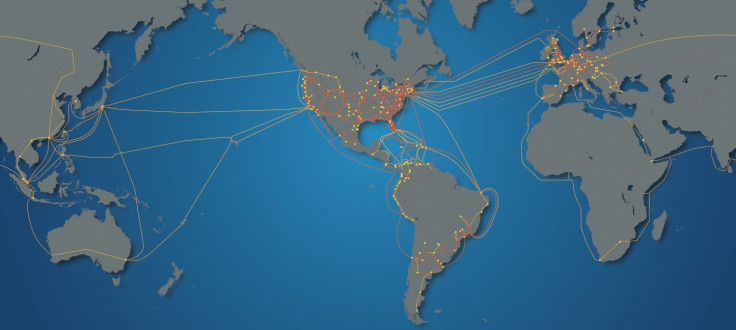 Internet service providers in the U.S. and Europe are being accused of abusing their market power to slow down online data transfers.
Level 3 Communications Inc. (NYSE:LVLT) connects ISPs like Comcast or Verizon to the rest of the Internet. The company charges that five major providers in the U.S. and one in Europe are purposely degrading the quality of Internet services like Netflix, slowing down services that require a great deal of data, in an attempt to collect fees for the substantial traffic they require. Their complaints echo Netflix's claims that Comcast throttles traffic with intermediaries like Level 3 and Cogent.
Netflix Inc. (NASDAQ:NFLX) says ISP-throttling practices are why it is signing direct traffic deals with the Comcast Corporation (NASDAQ:CMCSA) and AT&T Inc. (NYSE:T), deals it says have improved its streaming speeds 65 percent for customers using Comcast. Still, CEO Reed Hastings says Netflix "will continue to fight for the Internet the world needs and deserves."
Level 3 says the practice is widespread in countries with a limited number of broadband options like the U.S. The company's vice president of content, Mark Taylor, claims that ISPs outside of the U.S. do not engage in the practice because consumers there have multiple options to purchase broadband Internet.
While Taylor refused to name which ISPs were bottle-necking customers' connections, he did pointedly say that they "also happen to rank dead last in customer satisfaction across all industries in the U.S.," citing data from the American Customer Satisfaction Index. Those bottom-ranked ISPs included Time Warner Cable, Comcast and AT&T (U-verse). Representatives from Comcast and AT&T did not respond to an email from International Business Times seeking comment.
Representatives from Time Warner and Verizon told IBTimes that they treat all customer Internet traffic the same. Michael Mooney, general counsel for Level 3, listed several ways that ISPs could harm customers, including dropped VoIP calls and poor access to online video applications like MLB.tv and Amazon Instant, as well as Netflix.
"Shouldn't a broadband consumer network with near monopoly control over their customers be expected, if not obligated, to deliver a better experience than this?" Taylor said.
This story was updated to include comments from Verizon and Time Warner Cable.
© Copyright IBTimes 2023. All rights reserved.
FOLLOW MORE IBT NEWS ON THE BELOW CHANNELS