Manchester United News: Borussia Dortmund Reveals Only Way Red Devils Can Get Jadon Sancho
KEY POINTS
Borussia Dortmund will not relax its $141 million asking fee for Jadon Sancho
Dortmund is already skimming market for possible Sancho replacements
Manchester United may have trouble meeting the asking transfer fee of Borussia Dortmund
Manchester United remains linked to a potential Jadon Sancho transfer, and Borussia Dortmund is ready to let him go. However, Die Borussen has made it clear that it will stand firm on its asking price. Dortmund wants $141 million for the 20-year-old football player and has no plans of relaxing that demand.
Dortmund would prefer to keep Sancho in the mix if it can. However, it appears sporting director Michael Zorc is not ruling out the possibility of seeing the English winger leave, Waz reported.
Sancho is under contract with Dortmund until 2022. And though the club wants to keep him in the fold, the 20-year-old player does not appear to be open to signing a new deal. Hence, the best recourse for Dortmund right now is to get the best value in exchange for him. If nothing transpires this summer, it will be forced to strike a deal next year.
"Jadon has a valid contract with us and we would be very happy if he is still with us next season," Zorc said.
"To think about anything else at all, the timing would have to be right, and secondly, our price expectations would have to be met 100%," he added.
Aside from the Red Devils, Manchester City and Liverpool are reportedly on the hunt for his services.
With Sancho most likely to depart, Dortmund is already preparing for the inevitable. They are already skimming the market for potential replacements. Zorc told Kicker that they do have some names in mind, although the identities of their targets were not revealed.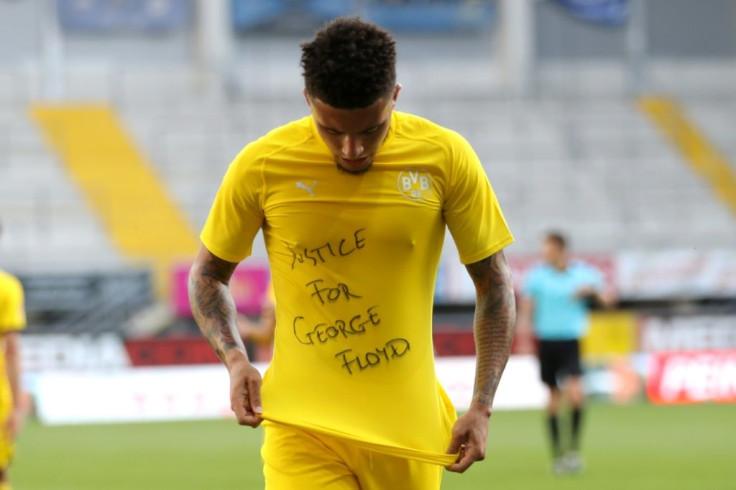 In a previous post, it was mentioned that the Red Devils had set their ceiling price offer for Sancho. They will offer nothing more than $61 million for the 20-year-old. With Dortmund standing pat on its asking fee, there is a chance that United may bow out of the race for Sancho's services.
A potential remedy to its problem is to sell off some of its players. This would enable them to raise the needed funds to meet the demands of Dortmund for Sancho.
Among the names, the club is reportedly offering to include Alexis Sanchez, Marcos Rojo, Phil Jones and Chris Smalling. Jesse Lingard and Diogo Dalot are other players the Red Devils are offering to interested clubs.
© Copyright IBTimes 2023. All rights reserved.