Maoist Rebel Leader Killed in India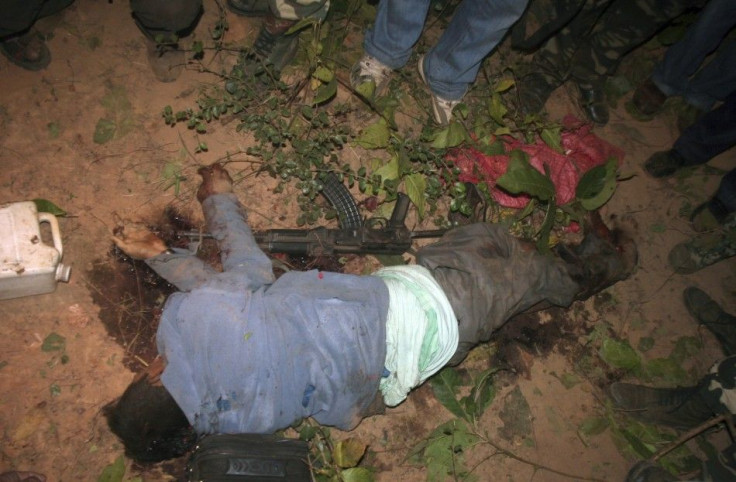 Indian security forces have killed a senior military commander of a Maoist rebel group in the northeastern part of the country, the New Delhi government announced.
Koteshwar 'Kishenji' Rao, who has led a Communist insurgency against the states of West Bengal and Jharkhand, was killed in a gunfight in the Burishol jungle of West Midnapore district, about 6 miles from the Bengal-Jharkhand border.
Three other Maoist accomplices were also killed, according to reports.
We had been continuously tracking him for last two days. Finally we got him at Burishol forest, an officer engaged in the hunt for Kishenji said, according to BBC.
He added that the operation to find and kill Kishenji involved about 900 paramilitary soldiers and state policemen, including elite Cobra commandos who were trained to specifically fight the Maoist rebels.
R.K. Singh, India's interior minister, told the told the Press Trust of India: Officers on the spot said it was Maoist leader Kishenji ... 99 percent sure it was Kishenji.
According to Indian media, Kishenji was the third-highest ranking commander of the Maoist guerrilla movement, which has plagued Northeast India for over four decades.
The state of West Bengal is now on high alert, vigilant of possible reprisal attacks by Maoist sympathizers. Reportedly, some Maoist rebels believe Kishenji was killed in an orchestrated confrontation with police.
Human rights groups are calling for an investigation into his killing.
Sohail Rahman, a correspondent for Al Jazeera in New Delhi, said: Kishenji's death leaves a huge vacuum on the Maoist movement [which] relied on him to get their message across in the media."
Kishenji was a mysterious figure, often turning his back to cameras, and wearing a scarf over his head. Amazingly, he had evaded capture for over three decades.
Al Jazeera reports that he claimed responsibility for the killing of 24 paramilitary policemen in an attack only last year.
The Maoists are known locally as 'Naxalites'-- named after the village of Naxalbari where the group was founded in the late 1960s. They state they represent the rights and interests of the rural poor and landless workers against the federal government. They also want India to become a Communist state.
Reportedly, under the rule of shadowy leaders like Kishenji, the Naxalite movement at one time had as many as 20,000 fighters, principally in eastern India, but also in the central part of the country. Naxalite violence peaked in the 1970s before the government crushed it.
More than 6,000 people have been killed during the insurgency.
However, there has been a recent upsurge in Naxalite militant activities, promoting a tougher crackdown from state authorities.
Manmohan Singh, India's prime minister, has described the group as a major strategic security threat to the country.
Ironically, West Bengal has been ruled by Communist governments for three decades until the recent election of Chief Minister Mamata Banerjee.
© Copyright IBTimes 2023. All rights reserved.
FOLLOW MORE IBT NEWS ON THE BELOW CHANNELS