Marijuana Legalization 'Inevitable': But How & When Will Weed Become Hassle-Free?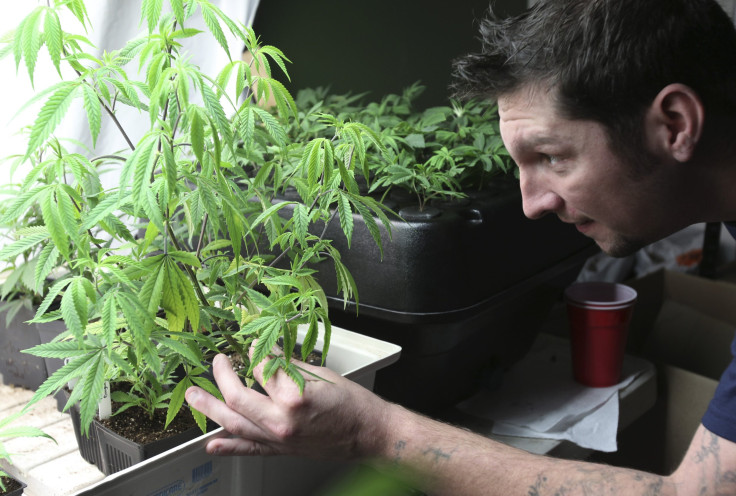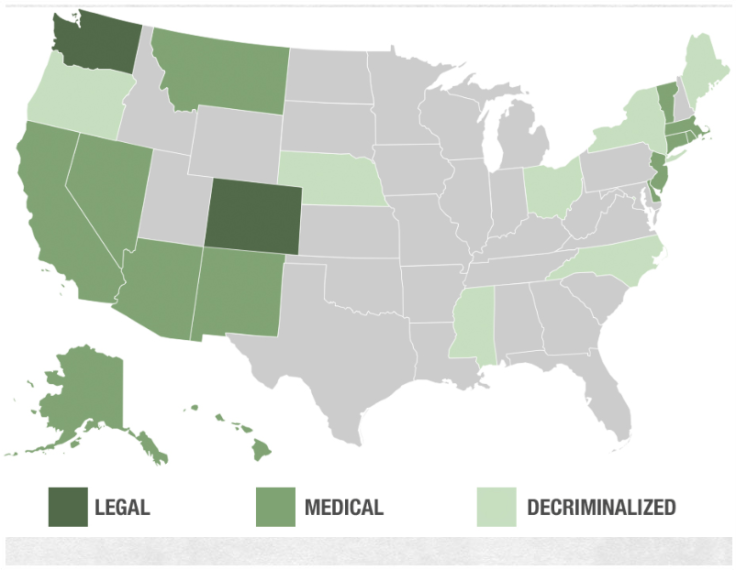 This Saturday, stoners celebrating the unofficial pot holiday known as 4/20 will have even more reasons to smile.
Across the country, the liberalization of strict marijuana laws is accelerating. The trend reached a new peak in November when voters in Colorado and Washington passed ballot measures to legalize recreational marijuana use. Amid polls showing a major upswing in support for legalization, marijuana enthusiasts are hopeful that there might soon be enough momentum in Washington to legalize the drug nationwide.
For many Americans, it seems that the end of two of the key "culture war" battles that have long divided the American populace is within view. Along with the spread of liberalized marijuana laws, support for same-sex marriage has mushroomed across the country. Both of the movements have soared in recent years, reversing years of low support to become more the norm than the exception across major swaths of the nation. Although the issues center around vastly different concerns, they both appeal to an ingrained American tradition of personal liberty.
With gay marriage, each election cycle brings a new round of ballot measures, court decisions and laws expanding the definition of marriage to include same-sex unions, as chronicled by Forbes. The rising trend also seems to encompass other forms of acceptance of gay Americans. On Friday, the Boy Scouts of America finally announced a proposal to drop its policy of barring openly gay youths from joining the organization, as reported by Reuters.
The steady march toward federal legalization of these two former taboos is a sign of the fundamental shift reshaping the U.S. cultural landscape, which is only accelerating with time. Both movements strive for national legalization, but that goal has remained elusive. Although several prominent states recognize same-sex marriages -- and President Barack Obama expressed his support for them last year -- the U.S. Supreme Court recently declined to rule on the issue. Will legal marijuana proponents have better luck, either in the courts or in Congress?
Legalize It (Not Quite Yet)
For two decades after reggae star Peter Tosh called on the world to legalize it in 1976, marijuana remained illegal in all 50 states. Polls showed that most Americans were opposed to legalization and only a small minority supported loosening the nation's strict pot laws.
But, in 1996, sentiment started to blow in the other direction. Voters in California approved Ballot Proposition 215, creating the nation's first state-level medical-marijuana program, bringing hope to dope advocates and folks suffering from cancer, glaucoma and chronic pain.
Since then, 17 other states and the District of Columbia have enacted some version of medical-marijuana legislation, according to ProCon.org. And in November Colorado and Washington became the first two states to legalize recreational-marijuana use, as ABC News reported. Last week, the Maryland state Senate followed the lead of the state House of Representatives and voted overwhelmingly to legalize limited medical-marijuana use in the state, sending the bill to Gov. Martin O'Malley's desk, as noted by the Marijuana Policy Project. And the Seattle Police Department announced last week that it had for the first time in its history returned confiscated marijuana to street dealers, as pointed out by RT.com.
Although federal law still holds that possessing marijuana for any purpose is illegal nationwide, Obama said in a December interview with ABC News' Barbara Walters that his administration does not consider targeting folks who toke in states where weed is legal to be a "top priority." And it appears that public opinion has come full circle, as all the recent legislation has been accompanied by a steady rise in acceptance of marijuana use, culminating last week in a Pew Research Center poll that found that a majority of Americans support legalizing weed for the first time since the center began polling on the issue in 1969.
In light of the shift in policies and attitudes across the U.S., how likely is marijuana legalization at the federal level?
Inevitable, But When?
It's a brave new world for police, potheads and medical-marijuana patients alike, and many experts say it's one in which federal legalization of marijuana -- at first for medical purposes, and eventually for recreational use -- is inevitable. The only question, they say, is when that day will arrive.
Steve Siebold, the Florida author of "Sex Politics Religion: How Delusional Thinking is Destroying America," studied the issue in depth, and he believes that legalization is coming sooner than many may think. Within 10 years, he believes that at least medical marijuana will be legal in all 50 states.
"There's a lot of money in it, so once they start seeing the money that's coming in, the states and Washington will say, 'We want a cut of that action,'" Siebold told the International Business Times.
But Siebold is likely in the minority, as most experts suggest that the timeline is a longer one, especially when it comes to decriminalizing marijuana across the board.
Dustin Heckler, a partner with the Boston law firm Posternak Blankstein & Lund, said that the hyperpartisan nature of the current Congress will make it very difficult for any kind of legalization bill to pass in the near term. But he said that, in that time frame, it is likely that legislation to set up a regulated, taxed medical-marijuana market along the lines of the one Massachusetts voted to approve in November would have the best chance.
"I could see something like that possibly passing Congress in the foreseeable future," Heckler said. "I can't imagine a bill allowing marijuana for general purposes passing any time soon."
And Benjamin J. Luftman, a managing partner at the Ohio-based Luftman, Heck & Associates criminal-defense law firm who has represented hundreds of defendants charged with possession of marijuana, believes it will be "a couple more generations" before Congress legalizes pot for recreational use, although he believes it will eventually happen.
Luftman argues that legalization advocates have a branding problem, and that if they want to see a faster track to less regulation of marijuana on the federal level, they need to find a public face for the movement, perhaps a grandparent or cancer patient who needs pot to ease their pain but is forced to buy it illegally because his or her home state doesn't allow medical dispensaries.
"There has to be something, some symbol, some person, that people can go ahead and rally around and, say 'You know what? I get it, I can support this,'" Luftman said. "If you can put someone out front that has a compelling story and speaks eloquently for the cause that we can rally behind, that's how it gets done."
How Will It Happen?
While experts may disagree on the time frame, they all agree that it's more than likely that marijuana will eventually be legal in all 50 states. But the question of how exactly it will come to pass is not yet settled. Will it be through congressional action that ends up on the president's desk or will the judiciary make it happen through a wide-ranging ruling that forces the government's hand?
Joan Smyth, a former city prosecutor and city attorney for multiple California municipalities who prosecuted many marijuana cases and is now a partner at the Los Angeles law firm Kaufman Dolowich Voluck & Gonzo, believes that Congress is the only route to federal marijuana legalization. She adds that "people are just going to have to elect -- if it's a significant enough issue to them -- congresspeople who believe that something needs to be done. Unless Congress gets in and changes the law, the courts aren't going to have a lot to go on to re-schedule or declassify marijuana."
Heckler said that the highest court in the land may end up taking up the issue before Congress acts.
"The Supreme Court may well have to someday determine whether a person can be prosecuted by the federal government for having something that is legal under state law," he said. He added later: "If it's interstate commerce, the federal government has the power to regulate the act in question. If someone could convince the court that smoking marijuana is not something that affects interstate commerce in any way, then perhaps you could have a good constitutional argument."
The high court is most likely to take on a case in which advocates would essentially argue that the states have legal standing to pass their own laws regarding marijuana, Luftman said. But he believes that argument probably wouldn't hold, and that by that logic Congress is likely the only option for legalization.
"With respect to the argument, the issue is that there's the theory of preemption, which basically states that pursuant to the supremacy clause of the U.S. Constitution, federal law preempts state laws," Luftman said.
In such a case, Heckler and most other legal experts agree that the Supreme Court would most likely rule on the side of the federal government.
"We've got a bunch of states that are saying it's OK, and the federal government saying it's not," Heckler said. "I would think the Supreme Court would have to come down on the side of the federal law, and that's why people are looking to Congress."
The Youth Impact
As the nation continues to grapple with the changing tides in the debate over marijuana legalization, the public is simultaneously coming to terms with an ineffable cultural shift that finds a new set of youth-driven values replacing those of the old guard.
The aforementioned Pew poll released this month found that overall support for legalization increased 7 percent over just the past two years to 52 percent from 45 percent of the population. And that's the continuation of a trend that saw support for legalization jump 20 percentage points since the 2002 General Social Survey, as detailed by NORC at the University of Chicago.
Opinions on what is driving this shift differ, but a major factor is the influence of young Americans' fast-changing views on the topic. In 2008, Pew reported that just 36 percent of "millennials" -- defined by the research center as people now between 18 and 32 years old -- supported legalizing marijuana. However, the April poll found that support among millennials had more than doubled to 65 percent over a period of just five years.
Meanwhile, baby boomers and members of Generation X have also seen a boost in their levels of support for legalization in recent years. The question is not if Americans are coming around on the issue, but why.
Heckler attributes it to a change in cultural views on marijuana. The full-bore anti-drug and anti-weed campaigns of the 1980s and '90s have long since run their course, and people are instead educating themselves about the relative safety of marijuana.
"To me, that's a large part of it: people are growing up with the idea that marijuana is not that big of a deal, and those people are now state legislators and they're passing some of these laws," Heckler said. "I think the major reason these laws are acceptable is that people just don't believe marijuana is any more of a health and safety issue than alcohol."
The younger generations are leading the way for the older generations to come around on a range of issues, Siebold said.
"I think people under 30 years old are driving things like marijuana legalization and gay marriage," he said. "The under-30s are telling the older generations, 'Look -- what right does the government have to tell me I can't smoke marijuana or drink alcohol?'"
Siebold went on to argue that more conservative camps are working against legalizing marijuana and gay marriage to maintain the status quo, but that younger Americans are "not as accepting of these social structures."
The emergence of high rates of acceptance of marijuana and gay marriage among young people is having an impact that is playing out in statehouses across the nation, as well as in Congress, as legislators eager to stay in office listen to their constituents.
Some experts argue that that's one major reason why state-level legalization of marijuana and gay marriage is sweeping the nation, and even resulting in open support for decriminalizing marijuana among some members of Congress on both sides of the aisle.
Coming Together
U.S. Sen. Rand Paul, a prominent Kentucky Republican and potential 2016 GOP presidential candidate, hasn't endorsed legalizing marijuana, but he told Chris Wallace on "Fox News Sunday" last month that "it's a big mistake" to jail young people for smoking pot, building on his November comments to ABC News arguing that states should be the ones making decisions about whether to legalize it.
Meanwhile, U.S. Rep. Jared Polis, a Colorado Democrat, introduced the Ending Marijuana Prohibition Act of 2013, aka H.R. 499, on Feb. 5, and it has steadily gained supporters over the intervening weeks.
Although it has remained in the U.S. House of Representatives' Subcommittee on Crime, Terrorism, Homeland Security, and Investigations since Feb. 28, H.R. 499's 12th and 13th co-sponsors signed on to back the legislation on March 18, and even one Republican representative, Dana Rohrbacher of California, is currently co-sponsoring the bill, according to the Bowdoin Orient.
Attorney Luftman said he can imagine a coalition of far-left and far-right libertarian members of Congress coming together to form a coalition that could come together to back such a proposal, but the struggle would be to convince the moderates.
One way to do that would be to bring up the economic benefits of legalizing, regulating and taxing marijuana, rather than allowing it to thrive on the tax-free black market, driving profits to criminals and drug cartels instead of government coffers.
"A lot of the groundswell of support is economic-driven, I think, because a lot of state and local governments look at it as a revenue-raiser in terms of their budgets, whereas a few years ago you didn't have those budgetary concerns, so you wouldn't need to look to marijuana for that," attorney Smyth said, echoing a sentiment held by many who study the politics of marijuana legalization.
And that economic impact is not a minor one, as new research reported on last month by Medical Marijuana Business Daily reveals that medical-marijuana sales are expected to reach $1.5 billion this year alone, and that annual revenue from cannabis sales could top $6 billion by 2018.
Marijuana As Medicine
Another factor that plays into the rising level of support for legalizing some marijuana use is the increasing realization that marijuana has real medical benefits.
In 2002, the U.S. Government Accountability Office identified a list of symptoms and conditions that could be relieved or addressed through the use of prescribed medical marijuana.
Titled "Descriptions of Allowable Conditions under State Medical Marijuana Laws," the list includes a wide range of ailments ranging from cancer, glaucoma and AIDS to nausea, pain and arthritis.
More people have become aware in recent years of the important role that pot plays in many sick peoples' lives and they have come to support ending the ban on such uses, and will continue to do so in coming years, according to Luftman.
"You don't have kids in Grateful Dead shirts as the face of this, you have senior citizens, cancer patients, people who are very, very sick, who are saying, 'This helps me where other things have not,'" Luftman said. "So the face of that at least for medical marijuana is different -- and this is just me speculating -- but if you're an average citizen seeing this as the face, it's different than seeing a kid with long hair going and touting it."
FOR FREE to continue reading
✔️ Unlock the full content of International Business Times UK for free
offer available for a limited time only
✔️ Easily manage your Newsletters subscriptions and save your favourite articles
✔️ No payment method required
Already have an account?
Log in
© Copyright IBTimes 2023. All rights reserved.