'Mario Kart 8' Release Date This May: New Mario And Luigi Wii U Bundles Announced In UK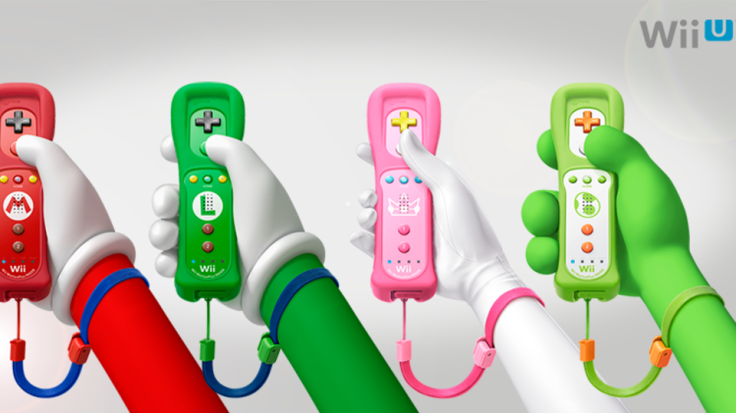 The "Mario Kart 8" release date is just a month away, and Nintendo UK has announced two bundle options for buyers, along with a Princess Peach-themed Wii remote and a lime green Yoshi remote.
The Japan-based consumer electronics brand is also launching both a Mario and a Luigi bundle pack. Each pack includes a Wii U, "Mario Kart 8," a Mario hat, a Mario Wii Remote Plus, game guide and GamePad protector. The bundle is available for £299.99 ($504) in a green and red version. Nintendo hasn't confirmed whether the bundle will be coming to North America.
UK site Game is also offering a black Wii U, the game and a "Mario Kart" racing wheel for £249.99 (or $420).
"Mario Kart 8" will feature 32 courses, along with two separate versions of popular track Rainbow Road. Developers stressed how much work was put into the highly anticipated title, which is the first installment in the franchise since 2011, with the exception of the arcade version, which launched in 2013. "Game balance is a really important element of Mario Kart that we look very closely at and place a lot of value on," game producer Hideki Konno told Gamespot on April 3.
"From the time we start working on development, thousands of times, maybe even tens of thousands of times, we adjust that balance when we're playing. At the end, we come up with what we hope and feel is a really good balance. It's our strong hope that folks would want to play with the items as we have balanced them." Konno also discussed the mechanics of the game. "We do hear, and a lot of people out there say it, that Mario Kart is all about luck," he added. "That if you're at the front, then you'll get hit with a blue shell, so it's all about luck. That feature is not random; it doesn't just happen. There is a lot of adjustment and there is a lot of thought and effort put into that system, and developing it in a way that actually promotes game balance. I would hope people understand that as well."
"Mario Kart 8" will hit shelves on May 30 in the U.S., Europe and Australia. The title is the eighth installment in the main series. Unveiled at E3 last year, the game is already receiving positive attention. On Feb. 15, the game ranked No. 1 on the pre-order gaming list on Amazon Japan and ninth on Amazon UK. By February, "Mario Kart 8" was outselling the PS4 on Amazon's Japan site. There is already a high demand for "Mario Kart 8" months before its launch, and many believe the game will increase sales of Nintendo's Wii U.
Excited for "Mario Kart 8"? Leave a comment or tweet me!
© Copyright IBTimes 2023. All rights reserved.
FOLLOW MORE IBT NEWS ON THE BELOW CHANNELS