Mark Zuckerberg Tapes Laptop Camera And Microphone Joining Edward Snowden And FBI Director James Comey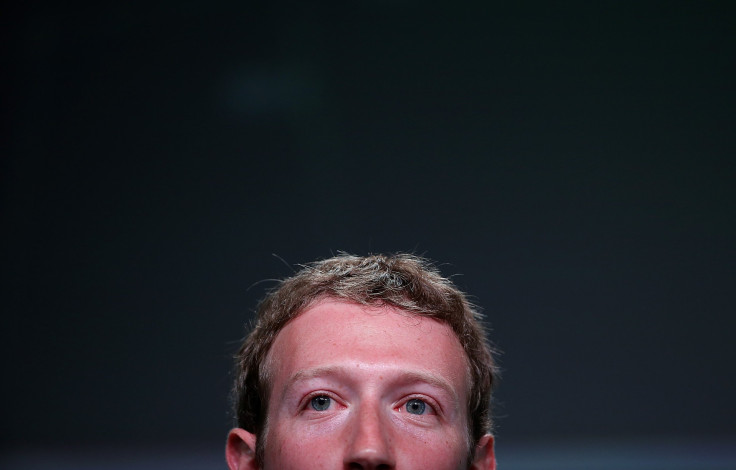 Given that he recently had the embarrassment of having his Twitter and Pinterest accounts hacked, it is really no surprise to learn that Facebook CEO Mark Zuckerberg is taking some additional security measures after he accidentally revealed he tapes over the camera and microphone of his laptop.
Celebrating Instagram's announcement Tuesday that it had grown to 500 million users, Zuckerberg posted a photo of himself at his desk with a cardboard cutout of the Instagram interface. Here's the photo:
Eagle-eyed observers quickly spotted a couple of things that Zuckerberg probably didn't mean to reveal. The Facebook CEO's Apple laptop is seen in the background with black tape covering the integrated webcam and what appears to be more black tape covering the microphone port on the side.
Gizmodo points out that the desk has previously appeared in Facebook Live videos featuring the company's founder, suggesting that this is indeed his laptop.
National Security Agency whistleblower Edward Snowden and FBI Director James Comey have also revealed that they cover the camera of their laptops to prevent hackers who may be targeting them from using it to see and hear what is going on.
Zuckerberg recently became the victim of a high profile hack when his Twitter and Pinterest accounts were briefly hacked by a hacker who obtained his credentials from the huge trove of LinkedIn data posted online. Those claiming responsibility for the attack said they re-used Zuckerberg's old LinkedIn password — "dadada" — to access the other accounts.
© Copyright IBTimes 2023. All rights reserved.