Facebook (FB) Keeps Gawker-Killer Peter Thiel On Its Board Despite Outrage Over Lawsuit Strategy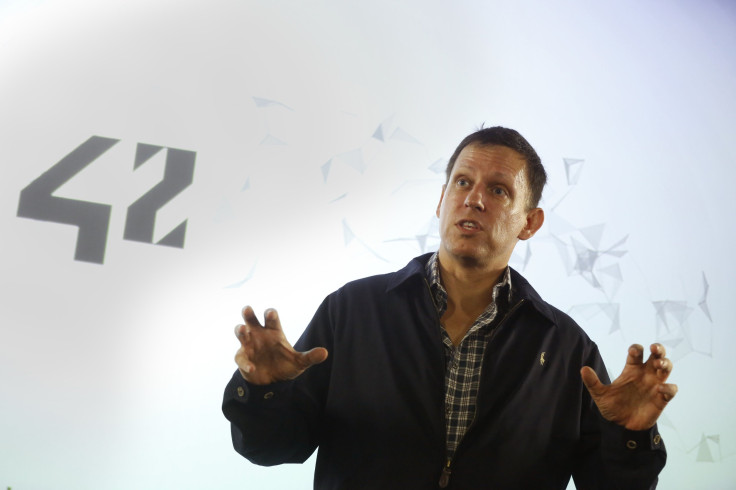 Imagine if news broke that a Comcast board member had waged a secret, decadelong campaign to destroy, say, CBS — to great success. It's the sort of thing that would likely come up at the next shareholders meeting.
Yet even after Facebook board member Peter Thiel admitted that he tried to bankrupt Gawker Media through a secret proxy legal campaign, the PayPal billionaire will remain at the company. The social network's annual stockholders meeting Monday didn't air one question about the affair, while founder and CEO Mark Zuckerberg joined other shareholders in voting to keep Thiel on.
Fellow member Sheryl Sandberg has said Thiel will remain and that his actions had nothing to do with Facebook.
"Issues of independence in media are key to democracy," Sandberg told the Code Conference in May. "Peter did what he did on his own, not as a board member — and you should talk to him."
She reiterated: "Peter did what he did as an independent person, and he didn't get any Facebook resources. Gawker Media is a partner; they're in our program" — a reference to Gawker's participation in Facebook's Instant Articles distribution deal as of January.
Zuckerberg has not commented publicly on Thiel's actions.
The Rules of War
Thiel, the founder of PayPal, who got even richer by investing early in Facebook, revealed last month that he covertly financed a blockbuster lawsuit by Hulk Hogan against Gawker Media that cost the outlet $130 million in damages. Thiel made no attempt to hide his disdain for the anti-establishment media company, whose reporting has long been combative toward Silicon Valley and himself in particular.
So should Thiel's secret operation to torpedo a media outlet he disliked preclude him from sitting on the board of the world's largest digital news distributor? The tech world writ large either refuses to comment or cheers him on.
But even some in the journalism business say it's not an issue.
"Connecting any dots from Facebook's board to Peter Thiel's private — and now public — legal actions against Gawker is a stretch, no matter what one may passionately think of his actions in this matter, or his known support of, say, Donald Trump's policies," said Raju Narisetti, senior vice president for strategy at News Corp. (Thiel is a delegate for Donald Trump in California.)
"Outside board members bring a lot of value to a company, and decisions on who stays or not shouldn't be based on political correctness alone," Narisetti added. "It is and should be a nonstory, especially after Facebook pointed out his actions in the Gawker were entirely unrelated to his Facebook board role."
One recent Gawker-Facebook connection, however, was a report by Gawker's tech site, Gizmodo, that alleged Facebook's Trending Topics section played fast and loose with company guidelines, resulting in an inquiry from Congress and a grand meeting between prominent conservatives and Zuckerberg himself.
Ben Smith, editor-in-chief of BuzzFeed, a fellow publisher, told International Business Times only that the board's decision on whether to keep Thiel on is a "crucial choice."
Thiel's vendetta against Gawker was perhaps best captured in a quote he gave in 2009 in which he said Gawker's then-tech site, Valleywag, possessed "the psychology of a terrorist."
"Valleywag is the Silicon Valley equivalent of al-Qaida," he said. "It's terrible for the Valley, which is supposed to be about people who are willing to think out loud and be different. I think they should be described as terrorists, not as writers or reporters."
On Monday, Facebook decided to keep Thiel on as Silicon Valley's secretary of defense.
© Copyright IBTimes 2022. All rights reserved.
FOLLOW MORE IBT NEWS ON THE BELOW CHANNELS